2015 EKN Chassis Showroom: Praga
Historic name continues building stature in karting market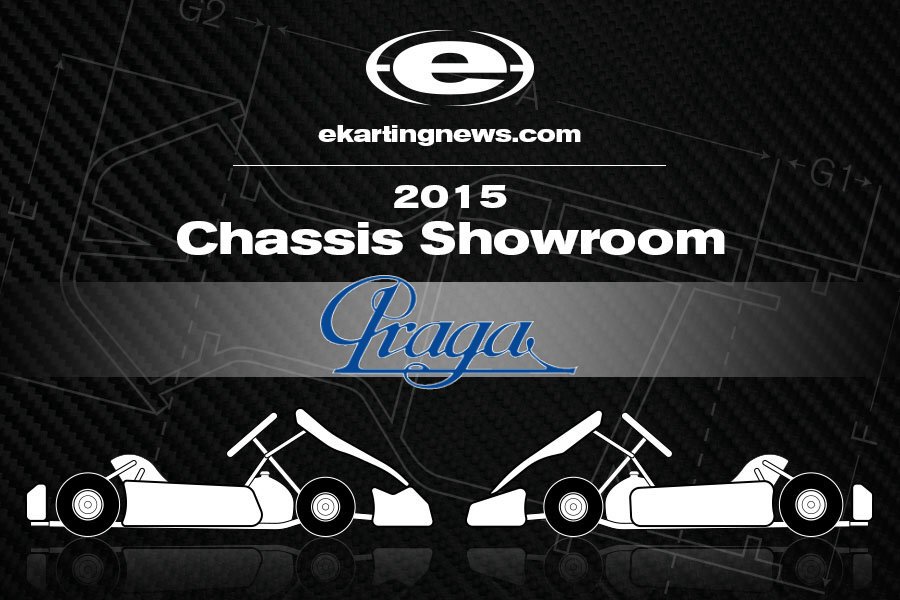 EKN is excited to offer a new editorial series for our readers – our 'Chassis Showroom'. Over the next couple of months, we will be highlighting many chassis manufacturers and the importers / dealers who are responsible for making these karts available to the North American karting community.  The market is filled with models for all levels of competition, from four-cycle to shifterkarts, and the new offerings are really great looking.
Importer: Praga North America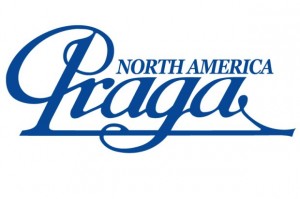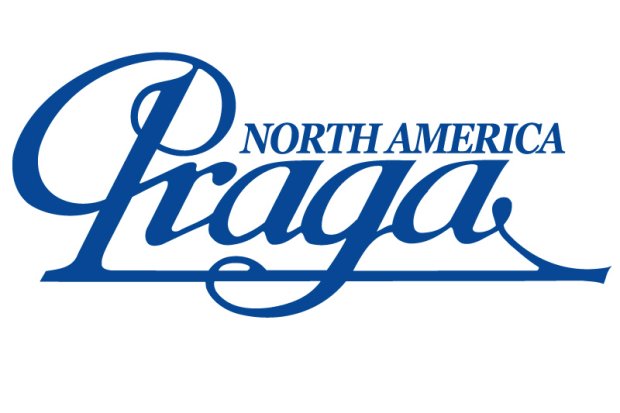 The impressive growth and development of the Praga brand here in the United States, Canada and Mexico is attributed to Praga North America. Established over the last few years, the operation has been run under the watchful eyes of Krystle Carrara as the Managing Director, with Team Manager Blake Wankowski providing the technical guidance, working with new drivers and new dealers. Based in Florida, Praga North America is planning on a busy 2015 season with their continuing customer service program and attendance at the sport's top events.
Chassis: Praga
The Praga marque has been around for nearly a century, producing a wide range of vehicles from motorcycles to passenger cars, trucks, buses and even aviation. In recent years, the manufacturer added 'motorsports' to its list, including radical prototype cars and now karting under the IPKarting banner. Praga has developed into one of the top karting brands worldwide, manufacturing innovative and quality products, backing it up on-track with victories and championships.
For 2015, Praga is unveiling a strong lineup of chassis that cater to the youngest drivers all the way up to the fastest categories in the sport. The Dragon EVO (87/CH/20) is the top-line chassis, and the most versatile model available from Praga. Upgrades include five-hole spindles for greater Ackerman control and a more efficient brake system. The chassis is available for Shifter and DD2, TaG and even Mini Max.
Also new for 2015 is the Invictus (88/CH/20). It is an 32mm frame with a 30mm front nose bar. The chassis is among the best options for low grip conditions or bigger drivers, which is available in Shifter and TaG models. All of the Praga chassis have the option of seven different axles to select from depending on the conditions and category.
The top chassis for young drivers worldwide is the Piccolo. The chassis is similar to the quality and design of the larger Praga frames, and includes the same floating brake used on the shifter models. Praga is currently developing a United States package, which will vary from the factory model by including a front hub and come standard with a DWT 130mm magnesium wheel. With the driving force of Praga North America, the brand is focused on growth in the US market.
---
Dragon EVO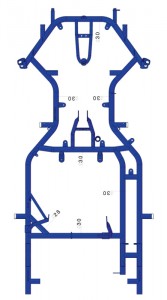 Frame tube size: 30mm
Wheelbase: 1010, 1045, 1055mm
Spindle size: 25mm
Front width: 675mm
Rear width: 640mm
Length: 1940mm (with bodywork)
Front hub: 70mm / 95mm
Rear hub: 95mm
Front Wheels: 130mm DWT Magnesium
Rear Wheels: 212 DWT Magnesium
Brakes: RBS.V1 (84/FR/20); ventilated disk (195mm)
Seat: Fiberglass (size 1, 1+, 2, 3, 4)
Steering Wheel: 330mm 'Le Mans'
Bodywork: FP7 – Stilo
---
Invictus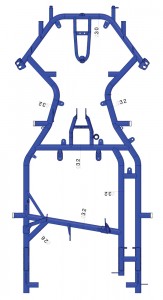 Frame tube size: 30/32mm
Wheelbase: 1055mm
Spindle size: 25mm
Front width: 677mm
Rear width: 642mm
Length: 1940mm (with bodywork)
Front hub: 70mm / 95mm
Rear hub: 95mm
Front Wheels: 130mm Magnesium
Rear Wheels: 212 Magnesium
Brakes: RBS.V1 (84/FR/20); ventilated disk (187mm)
Seat: Fiberglass (size 1, 1+, 2, 3, 4)
Steering Wheel: 330mm 'Le Mans'
Bodywork: FP7 – Stilo
---
Piccolo EVO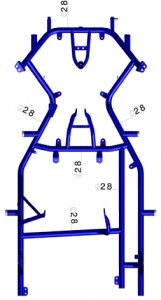 Frame tube size: 28mm
Wheelbase: 900, 950, 1010
Spindle size: 17mm
Front width: 591mm
Rear width: 608mm
Length: 1300mm
Front hub: N/A
Rear hub: 65mm
Front Wheels: 130mm Magnesium
Rear Wheels: 130mm Magnesium
Brakes: MKB-V1; ventilated disk (149mm)
Seat: Fiberglass 'Racing Mini' (size 1, 2)
Steering Wheel: 330mm 'Le Mans'
Bodywork: MK14
---
Dealer List:
Praga North America
2010 SW 31st Avenue
Pembroke Park, FL 33009
414-430-5903
praganorthamerica.com
CPI Kart Racing
13503 Little Cove Rd
Mercersburg, PA 17326
301-667-1320
cpikartracing.com
KartSport North America
130B Motorplex Drive
Mooresville, NC 28115
855-KARTSPORT
kartsportna.com
Kart Star Motorsports
S83 WI8330 Saturn Dr.
Muskego, WI 53150
414-430-5903
KartWerks USA
2437 Henry Road
Sewickley, PA 15143
412-849-5218
Leading Edge Motorsports
2501 S Stockton Street
Lodi, CA 95240
209-369-0921
Leading Edge Motorsports Texas
2551 Glenda Lane
Dallas, TX
214-912-2962
Tanda Racing
550 SE 60th Avenue
Norman, OK 73026
Musgrave Racing Company
515 N. Smith Ave.
Unit 112
Corona, CA 92880
951-278-8885
Motorsports Development Group
1 Performance Dr.
Angleton, Texas 77515
936-494-1111
Pro Powersport America
Miami, Florida
786-202-2289
---
Photo Gallery: