2015 EKN Chassis Showroom: Italkart
Silver anniversary for brand made popular and successful by Italian Motors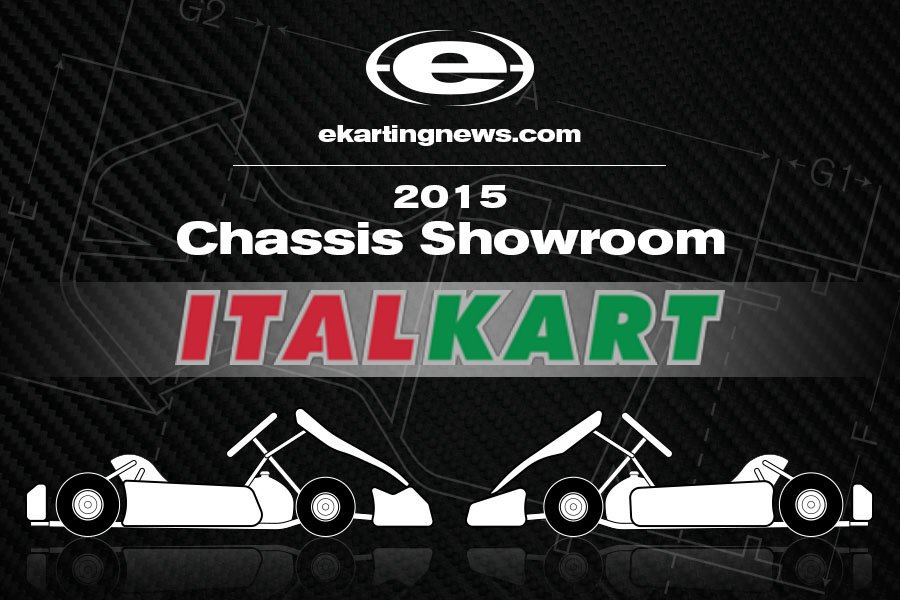 EKN is excited to offer a new editorial series for our readers – our 'Chassis Showroom'. Over the next couple of months, we will be highlighting many chassis manufacturers and the importers / dealers who are responsible for making these karts available to the North American karting community.  The market is filled with models for all levels of competition, from four-cycle to shifterkarts, and the new offerings are really great looking.
Importer: Italian Motors USA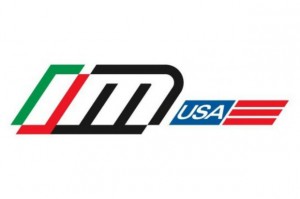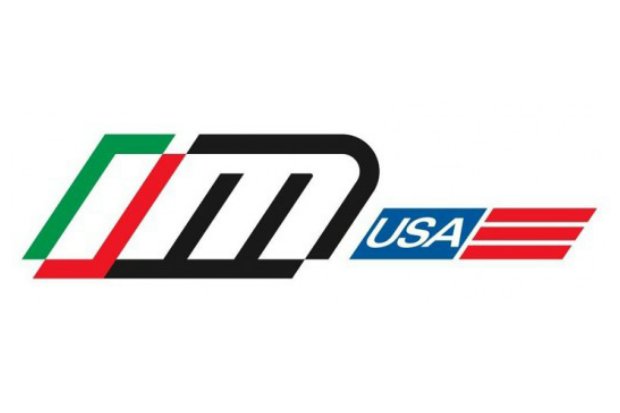 Italian Motors began as a family-owned European auto repair service center, owned by Claudio and Bev Valiante. It quicker expanded into a large parts supplier, then into importing cars brands such as Fiat, Maserati, and others. Claudio's passion for racing continued and was passed down to his children – Michael and Claudia. Italian Motors entered the karting market in 1993, importing the Tibi Kart for North America. Two years later, the company moved to the Italkart and the two have enjoyed a long relationship. In 2000, Italian Motors USA was created and located at the Sumas International Motorsports Academy (SIMA) on the Canadian/United States border in Washington. Italian Motors continues to be among the leading race teams and members of the industry today.
Chassis: Italkart


One of the smaller brands in the karting market, Italkart has found success in the over two decades here in North America. Born in 1990, Italkart found a home with Italian Motors in 1995 and has since earned multiple victories and championships. In addition to the America, Italkart has a relationship with two Australian dealers along with a solid connection with drivers in Brazil and other countries around the world.
The Rapido V1 (154/CH/08) is the most widely used kart by the Italkart racing team and the most popular among customers. It's versatility and adjustability on varying tires and conditions makes it readily available for all categories, series, and tracks. It's user friendly and helps tuners find a sweet spot quickly without having to chase it the entire weekend. The frame is a fixed wheelbase with adjustable front and rear ride height and has three different torsion bars.
A staple in the history of Italkart is the Supersonic V (94/CH/11). Before the Rapido, the Supersonic was the most popular model for the manufacturer. The design is very similar to the Rapido, but has been developed for heavier drivers and comes just in a 32mm form. Both the Rapido and SuperSonic have enjoyed success across the continent, earning victories and championships – including the prestigious Superkarts! USA SuperNationals and Pro Tour.
The Cadet V is perfect for the Junior categories, providing a free handling, easy to drive kart for the young generation. The Cadet comes with all the same quality components found on all Italkart models, with the design feeding off the larger models of the manufacturer.
---
Rapido V1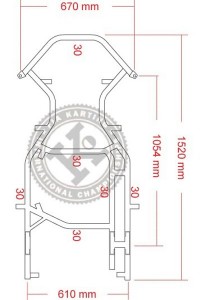 Frame tube size: 30mm
Wheelbase: 1054mm
Spindle size: 25mm
Front width: 670mm
Rear width: 610mm
Length: 1520mm
Front hub: 95mm
Rear hub: 95mm
Front Wheels: 132 Douglas Magnesium
Rear Wheels: 212 Douglas Magnesium
Brakes: EVOR1
Seat: IMAF
Steering Wheel: Italkart Red/Yellow
Bodywork: KG FP7
---
Supersonic V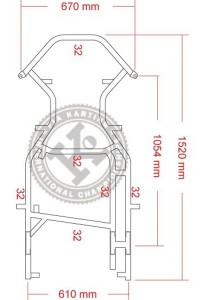 Frame tube size: 32mm
Wheelbase: 1054mm
Spindle size: 25mm
Front width: 670mm
Rear width: 610mm
Length: 1520mm
Front hub: 95mm
Rear hub: 95mm
Front Wheels: 132 Douglas Magnesium
Rear Wheels: 212 Douglas Magnesium
Brakes: EVO10
Seat: IMAF
Steering Wheel: Italkart Red/Yellow
Bodywork: KG FP7
---
Cadet V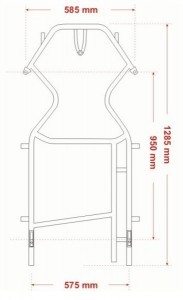 Frame tube size: 28mm
Wheelbase: 950mm
Spindle size: 17mm
Front width: 585mm
Rear width: 575mm
Length: 1285mm
Front hub: N/A
Rear hub: N/A
Front Wheels: Aluminum
Rear Wheels: Aluminum
Brakes: Italkart hydraulic
Seat: IMAF
Steering Wheel: Italkart Red/Yellow
Bodywork: KG Cadet
---
Dealer List:
Italian Motors USA
529 West Front Street
Sumas, WA 98295
360-988-5104
ItalianMotorsUSA.com
Italian Motors Racing
636 Clark Drive
Vancouver, BC V5L 3H8
604-253-4248
ItalianMotors.com
Cameron Motorsports
29121 Arnold Drive
Sonoma, CA 95476
707-938-9986
Nevada Kart Sport
606 East 4th St
Reno, NV 89512
775-219-4184
L.A.D. Specialties
9010 South Beloit Unit F
Bridgeview, IL 60455
708-430-1588
NBS Karting
12900 Starkey Road #6
Lango, Florida 33773
727-584-1160
Cycle Cave
5716 Menaul Blvd NE
Albuquerque, NM 87110
505-884-6607
Fastech Racing
3348 Paul Davis Drive Suite 106
Marina, CA 93933
831-384-5278
Harvest Motorsports
1000 16th St. N
St. Petersburg, FL 33705
727-898-1181
Lizard Racing
911 Arbutus Ave
Duncan, BC V9L 5X5
250-748-9325
Lou's Auto Repair
617 Vancouver Street
Victoria, BC V8V 3T9
250-383-3131
Velocity Karting
1777 Woodlawn Suite G28
Upland, CA 91768
949-493-5278
J.B. Motorsports
1463 Highway 6 South
Houston, Texas 77077
713-202-1547
---
Photo Gallery: