2015 NOLA Sprint Kart Championship Update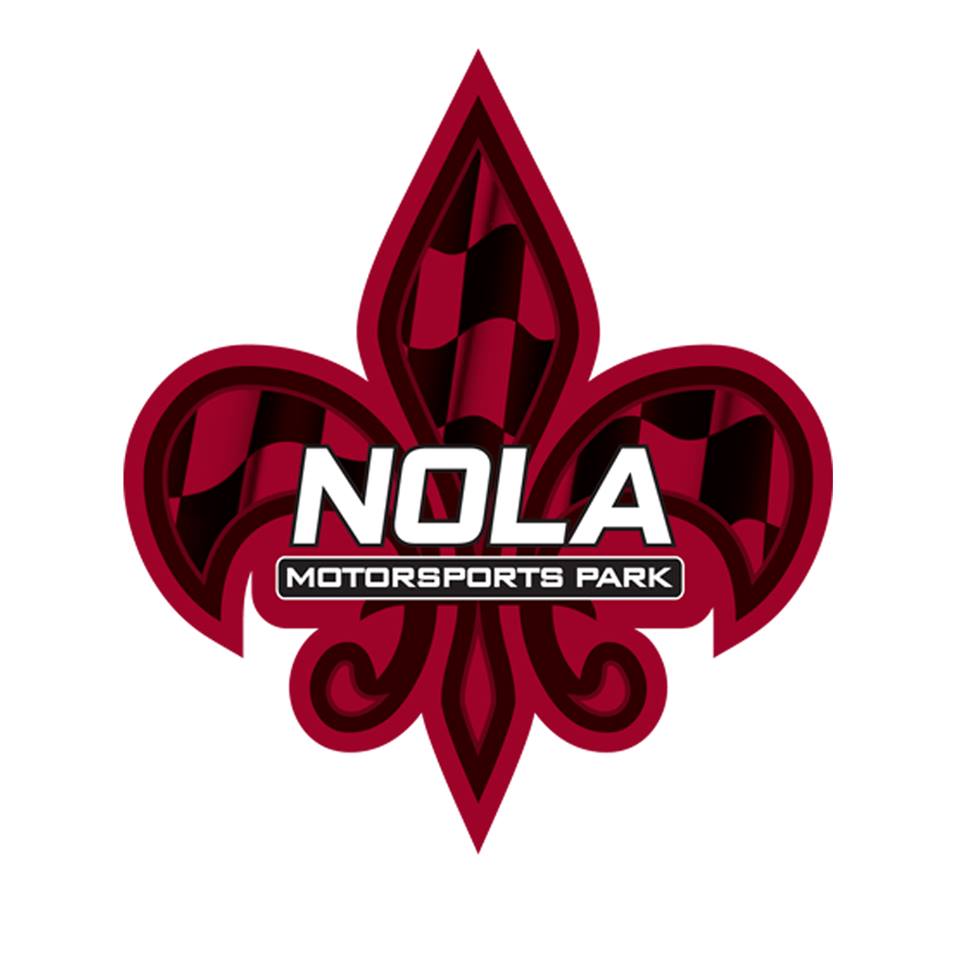 "Winter testing is essential but there comes a point where you have had enough of all the rehearsals and the pretend racing. You just want to get down to the real action." World Champion Formula One driver Damon Hill once said this leading up to start of the season, much of the same feeling swirls through the NOLA Motorsports Park Sprint Kart paddock in anticipation of the 2015 NOLA Sprint Kart Championship Season.
2015 marks the fourth season for Sprint Kart racing at NOLA Motorsports Park, located less than 20 minutes west of New Orleans. The world class facility that has hosted two international karting events, the 2013 Rotax Pan American and Rotax Grand Finals, is the largest and most versatile karting facility in North America capable of running 80+ configurations and up to three configurations at the same time. The NOLA Sprint Kart Championship will hold 12 races over next 10 months with the majority being single day events with two doubleheader weekends and two Saturday night races. Focusing on affordability and competitiveness, the NSKC's kart classes are based on the national rule sets for Briggs & Stratton's Local Option 206, the United States Rotax Max Challenge and Superkarts USA's Stock Honda Shifter Catagory, helping to ensure that experienced and novice karters can all have a level playing field to compete in. Albeit a local or sometimes referred to as a "club" series, the NSKC often draws over 60+ racers, rivaling that of some larger regional events, not only from the state of Louisiana, but Texas, Mississippi, Alabama and Tennessee. Now that you know a little about what the NSKC is, lets talk about 2015.
What's New???
2015 is a year of change for many aspects of the NOLA Sprint Kart Championship. Lets start with the race classes, shake ups in the Rotax world are the obvious ones, forcing class changes for some of the regular racers. The popular class of Senior 4-cycle in its second full year will follow the full national ruleset for the Briggs & Stratton LO206 engine, as well Junior 1 and Junior 2 classes. Two new classes will be added to the shifter kart ranks, Shifter Junior or S5 based on the rulesets from Superkarts USA becomes a points class with the local favorite of Shifter Open, which allows modified moto engines, ICC and KZ powered karts to play with little to no restriction other than engine displacement, 125cc max for 2 cycles, 250cc max for 4 cycles. How racers score points have changed as well, the points scale and bonus points based on class participation have stayed the same from 2014, but bonus points will now being awarded for pole position in class during qualifying, pre final class wins and fast lap in class during the pre final and finals, these changes have been introduced to encourage racers and reward them for giving it there all in every lap of every session on race day.
Repeats for 2015!
Four drivers are aiming to reclaim there class championships this year. Everett "Rett" Thomas returns to Senior Max as the odds on favorite, the newest driver for J3 Competition for the Florida Winter Tour plans to run the full season at NOLA while adding bigger more competitive events to his schedule as well. Plan is start the season on the Kosmic Kart that carried him to the title last year, but look around April for him to mount up to a new CompKart chassis. Logan McDonough survived a title fight to the end against Devin Melancon for Junior Max in 2014, McDonough is looking to claim the title for a third year in a row but with strong new comers on the scene it will not be easy. Rumors are the McDonough will sport a new chassis at some point this season but will start on his trusty ole, CRG. Micheal Causey in Junior 2, Chad Clark Jr. in DD2 Max, Blane Toce Jr. in Shifter Semi-Pro (S2) and Anthony "Hardcore" Harwin in Shifter Masters (S4) will all return to there respective classes for 2015 looking to claim another championship.
New Year, New Challenges!
Many class champions have moved to new challenges for 2015. Mini Max Champion Bryce Boada will move up to the Junior Max ranks aboard a Kosmic Kart, coming off an impressive championship year Boada is expected to come full speed out of the starting gate. Reining Masters Max Champion Zach Rouse and Senior 4-cycle Champion Jacob Crowell will move to the ever growing class of Senior Max, Rouse will debut a new chassis from Energy Corse where Crowell will team with Blain Cavin aboard a Sodi Kart for 2015. Luis Zervigon will step down, or maybe up to DD2 Max for 2015. The 2014 DD2 Masters champion is one of the fastest DD2 racers at NOLA and looks to make a statement that he can hang with the faster younger drivers of the category. Other notables making moves for the new year include the ever fast and popular John Robicheaux from Masters Max to Senior Max and 2 time Masters Max champion Todd Meyer to DD2 Masters, look for these two to make some noise as well.
Go Big or Go Home!
Along with new challengers comes racers with something to prove for this year. Junior Max is looking to be the class to watch, Devin Melancon is looking to impress in 2015 debuting his brand new CompKart as well as Tyler Bruno who came on strong at the end of last year, Bruno plans to juggle Junior Max as well a Shifter Junior (S5) this year. Jeremy Crowell will also look to make a show of it in the Junior Max ranks as well. Senior Max is growing fast with talent. Travis Bennett plans to make a statement aboard his new Kosmic Kart as well and Blain Cavin in his Sodi. DD2 Max may be light on entries but with reining DD2 Masters champion Luis Zervigon jumping in, this will force class regulars Al Hassenboehler and champion Chad Clark Jr. to step up there game.
Heirs to the throne!
With four class champions moving on to new classes for 2015, this leaves the championship open for someone to claim. With 2 time Junior 1 champion Jesse Mitchell slated to concentrate on Micro Max this year, that leaves the door open for a new champion to be crowed. Ayden Guilbeau is the favorite for championship, the 2014 Most Improved driver will have a fresh crop of new and fast drivers to content with his new Coyote Kart. The popular class of Senior 4-Cycle is the most un predictable class for 2015, multiply players are capable of taking the top honors, among the lot is Runner up Peter Tufaro and consistent podium finishers Scott Griffin and Shane Burkett but look for Greg Lacoste Jr. to make a statement after a year that seen him win seven races, five of which were back to back aboard his well seasoned Margay chassis. David Killian would be the obvious choice for the 2015 Masters Max title, but veteran west coast karter James Dix is looking to make a good showing at his new adopted home track. DD2 Masters could come down to participation for the year. Todd Meyer will be ever consistent, but look for 2014 Runner Up Mark Zeissler, Chris Clement and Robbie Poupart to make it interesting from time to time.
First time Champions!
Micro Max and Shifter Open will new classes with potentially consistent participation this year. Junior 1 Champion and Mini Max Runner Up Jesse Mitchell and "Coleslaw" Killian will be the title favorites for Micro Max, both will have a good head start competing in the Florida Winter Tour this year on their CRG Karts. Shifter Open is looking competitive with entries from veteran local karters Dallas Lassalle Jr., Stephen Lamana and Jordan Huguet. Senior Max racer Rett Thomas may also moonlight in this class from time to time with some of the Stock Moto Shifter racers jumping in every now and then as well.
With the elevating competition of veteran racers and the constant influx of new racers joining the ranks. On paper the 2015 season looks like we could be in for a similarly exciting year as last year with close points battles and on track action worthy of a national level event. The first opportunity for it all to unfold will begin with first practice at 8am on Saturday, February 21 and the NSKC Season Opener.