D Power Racing Makes Transition to Croc Promotions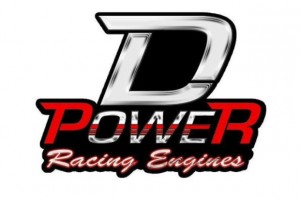 With the 2015 season just weeks away, D Power Racing has signed a contract with Croc Promotions to be the exclusive importer for Mad Croc chassis line. D Power Racing, headed by Daniel Patino, has been one of the most successful teams in the western half of the United States since its inception at the end of 2012. Winning a number of national, regional, and local championships over the last two seasons with ART Grand Prix brand, the decision to follow Armando Filini to his new venture was a very easy one. Filini brings with him decades of experience of designing and operating teams at the highest level in the world, and the new Croc Promotions project has the potential to be his most successful one yet.
The 2015 MC01KZ and MC01KF chassis are a continuation of the design work started with the ART Grand Prix TS-01 chassis that saw so much success around the world. With a new front end geometry, different front bar position, an even better braking system, and a revolutionary steering shaft pivot adjustment, the MC01 chassis line is poised to be the best on the market in any category. The chassis, which is manufactured by EMME will continue to utilize many of the same components as the ART Grand Prix did, making it very easy for current customers to slowly make the transition. D Power Racing still has a large inventory of ART Grand Prix components, and will have a complete stock of Mad Croc chassis parts.
In addition for the 2015 season, D Power Racing is very excited to announce that it has signed Enzo Prevost to continue developing in house talent. Prevost will be the team's primary driver and brand ambassador competing in Rotax and TAG Senior events at a local, regional, and national level. To continue to foster Prevost's development, the 16 year old French-American will also compete with the factory in Europe at a future race, completely sponsored by D Power. "I'm so excited to be given this opportunity by D Power Racing and the Patino family," Prevost stated from his Northern California home. "My dad and I have always raced on our own on a very limited budget, so to receive support at this level is just amazing. The Mad Croc chassis looks like it will be absolutely amazing in 2015 and I can't wait to begin testing to showcase the potential of the kart and team this season."
"We couldn't be happier to continue working with Armando Filini and his loyal team of individuals in 2015," explained Patino. "We are also very proud to sign Enzo and keep developing talent within. We will continue to work with our core young drivers like Aaron Aguirre, Chance Skaufel, and Pipe Ceballos who have been loyal to our team from the beginning and shown the ability to win races. I have complete confidence that the MC01 chassis will be the premier product in the USA in any class on any tire compound."
D Power Racing is the exclusive importer for the Croc Promotions product line and will continue to operate their engine servicing program at the same premier level customers have come to expect over the years. With chassis already in transit, make sure to contact D Power Racing to pre-order or schedule a test. You can contact them at dpowrracingengines@gmail.com or visit www.dpowerracing.com for more information.