SwedeTech Racing Customer Modesto Grand Prix Pre-Race Report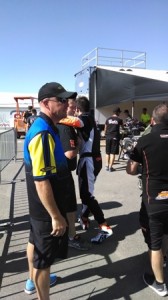 The SKUSA Summer Nationals in Modesto, CA is less than 10 days away, and the SwedeTech customers look strong in a number of categories.  Four classes of the national championship series are lead by SwedeTech powered customers.
The Headlining S1 Stock Moto championship is lead by CRG / PSL factory pilot, Jordon Lennox.  In a competitive contest for second, the TonyKart / Ocala Gran Prix duo of Nick Neri and Oliver Askew are in a strong position for the Modesto street race.   Multi-time European Champion and Two-Time Super Nationals winner, Anthony Abbasse is looking to strong to contend for a championship spot aboard his SwedeTech powered Sodi chassis.
The S2 Stock Moto class is the next generation of top national kart drivers.  Leading this competitive class is TonyKart / Pure Karting driver Kolton Griffin followed closely by fellow TonyKart pilot from the OGP team, Jonathan Kotyk.   Sodikart / DKC driver Nathan Adds is looking to improve on his fourth place championship position with Privateer Luke Shanahan sitting in the fifth place spot.
The future of our shifter sport rests in the hands of the Junior S5 Stock Moto program.  Leading this young field of talent is Texan driver, Trenton Estep.  TonyKart / Nash Karting driver Christian Brooks has a strong 2nd place position while the TonyKart / OGP driver Mathias Ramirez looks to improve on his fourth place position.  Wrapping up the top five is Kosmic / Rolison Performance Group team driver Austin Versteeg.
One of the most competitive classes in the SKUSA offerings is the S4 Stock Moto Masters class.  The S4 class has a combination of national champions, weekend warriors, and die hard kart racers.  3G Kart Racing team leader, Jordon Musser, has driven his Birel to the number one championship position leading into the Modesto street race event.  Proving how competitive this class is, Leading Edge Texas driver, Trevor "TMAC" McAlister sits in the 7th spot, and a strong Modesto finish could propel Trevor into the third or fourth position.
SwedeTech Racing is fortunate to have the best customers and drivers aboard our product.  SwedeTech is looking forward to the August 2014 street racing event in Modesto.  In typical Swedetech customer support fashion, there will be three technicians on hand to assist their customers in achieving their goals.
Look for the SwedeTech Racing support trailer in the A1 and A2 pit spots for the Modesto Grand Prix.
For more information on our service, or to supply SwedeTech with your race results, contact Jason at info@swedetechracing.com .
Since 1998, SwedeTech customers have amassed over 30 SuperNational victories. Many more National championships have been added to the resumes of  SwedeTech customers participating in many different sanctioning events and associations which include IKF, WKA, Stars of Karting, and the Rock Island Grand Prix .
In addition to offering superior kart engine packages and customer support, SwedeTech Racing Engines offers engine services for all two-stroke racing applications such as ATV's, Snowmobiles, Jet Skis, Motocross, and Grand Prix Bikes.
www.shopswedetech.com (official online store)