EKN Trackside: United States Pro Kart Series – Pittsburgh Preview – Part 1
Jarsocrak, Holden, Tavella and Mars look to maintain championship leads in Yamaha divisions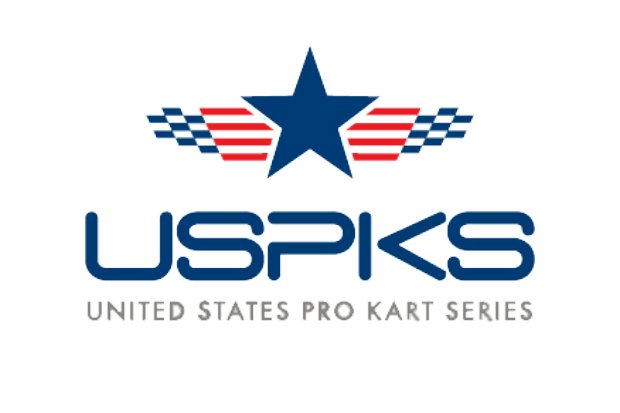 The 2014 United States Pro Kart Series is at the halfway point of the season, with the next stop of the four weekend schedule on the horizon. The Pittsburgh International Race Complex is set to host Round Five and Six of the eight round championship on the July 25-27 weekend – presented by Checkered Motorsports and Zero Error Racing. All four TaG and four Yamaha divisions have seen some exciting racing in the two events leading up to this weekend, with the Wampum, Pennsylvania facility to provide another action-packed two days of competition.
The PIRC karting circuit, formerly known as BeaveRun Motorsports Complex, measures out to a 0.82 miles. For over a decade, a number of major karting events have contested at on the Alan Wilson-designed circuit, including last year's USPKS finale where the inaugural champions were crowned.
eKartingNews.com is proud to partner with the USPKS once again, offering live audio coverage. EKN Trackside Live, presented by DeepSeat with support from RaceHero, will provide play-by-play and live timing for those unable to attend by bookmarking eKartingNews.com/live and listen in to USPKS announcer for the weekend Tony Laporta. Included with the EKN Trackside Live coverage will be articles and reports throughout the weekend. A detailed look at the fields that will compete in all eight divisions is set for the upcoming two days. The first preview article looks at the four Yamaha divisions, with the TaG previews to follow tomorrow.
Yamaha Pro
Four different drivers in four rounds have stood on top of the podium in the Yamaha Pro division, but one driver has been the most consistent and one of the quickest drivers over the first half of the series. Mike Doty Racing/Haase driver Brandon Jarsocrak left the GoPro Motorplex with the $1,000 check for most points earned over the weekend, and matched it in South Bend, bringing his total to $2,000 and extended his championship lead to 200 points. Returning to his home state, Jarsocrak is looking to add to his four podium finishes including one win and two runner-up results. KartSport North America driver Derek Dignan is currently second in the standings, moving up after a second and third place result at Michiana Raceway Park. Two pole positions in four rounds has been the highlight, but the FA Kart driver is still looking for his first win of the year. His teammate, round four winner Tony Jump, nearly missed out on the South Bend weekend. During the early practice sessions on Friday, he felt sharp pain in his rib area. Unable to make more then a few laps with a standard seat, he mounted a new Deep Seat to his Arrow, and was able to compete. By Sunday, Jump was among the quickest drivers and drove away to his first victory with his new team.
GoPro Motorplex winners Camden Speth (Comet Kart Sales/FA Kart) and Dakota Pesek (Top Kart USA) were unable to jump back to the top step of the podium in South Bend. Pesek had a best finish on the weekend of fourth during Saturday's feature while Speth drive to fifth on Sunday. Pesek is fourth in the standing while Speth sits sixth, behind privateer Collin Griffin (Tony Kart) who has four top-six finishes. Veteran Chuck Tate (Praga) makes his return to the series after showing speed the first event of the year, as is Shawn Sharkey (Franklin Motorsports/Merlin) who finished fourth in Round Two and has plenty of laps at Pittsburgh.
Yamaha Pro Provisional Entry List
[table]
No.,Driver,Team,Chassis,Hometown
3,Chuck Tate,Racersites,Praga,Davidson NC
4,Camden Speth,Comet Kart Sales,FA Kart,New Palestine IN
7,Jacob McWhirter,,Tony Kart,Tallmadge OH
8,Brandon Jarsocrak,Mike Doty Racing,Haase,Reading PA
22,Tony Jump,KartSport North America,Arrow,Dekalb IL
26,Nick Landi,,FA Kart,Old Bridge NJ
37,Adam Crepin,Laukaitis Racing,Merlin,Saint Louis MO
41,Killian Keaveny,Top Kart USA,Top Kart,Annandale MN
55,Collin Griffin,,Tony Kart,Winfield IL
56,Trevor DeLong,,DeLong D1,Brighton MI
94,Shawn Sharkey,Franklin Motorsports,Merlin,Charlotte NC
[/table]
---
Yamaha Junior
Zach Holden and David Malukas remain the drivers to beat in the Yamaha Junior division. Malukas left GoPro Motorplex in April as the championship leader. His Top Kart USA teammate Zach Holden took over the reigns after South Bend, riding off two runner-up finishes at the Michiana Raceway Park. The 2013 series champion holds a slight 25 point advantage over Malukas, who has two wins compared to Holden's opening round triumph. Holden finished his 2013 title chase with two wins last year at the Pittsburgh facility. Franklin Motorsports/Merlin driver Brandon Lemke was the second best driver in South Bend, earning a third and first to move himself up to the third spot in the standings. This will be the Wisconsin driver's first time in the Junior division at the Pitt. MRP Motorsport/Birel America drivers Mike McAndrews and Matt Solarczyk sit fourth and fifth in the standings, looking to improve on a best third place result for each thus far in the championship chase.
Yamaha Junior Provisional Entry List
[table]
No.,Driver,Chassis,Hometown
0,Savannah Fitzgerald,PCR,Greenville PA
O1,Brandon Lemke,Merlin,Eagle WI
1,Mike McAndrews,Birel,Slinger WI
2,Zach Holden,Top Kart,Greenfield IN
4,Andre Castro,Arrow,New York NY
6,Simon Sikes,FA Kart,Athens GA
7,Becker Reardon,Tony Kart,North Liberty IN
10,David Kalb,FA Kart,Aurora OH
11,Evan Fritts,PCR,Toledo OH
12,Matt Solarczyk,Birel,Ashburn VA
15,Sheldon Mills,Top Kart,Troy MI
22,Dario Cangialosi,Haase,Chester NJ
36,Xander Clements,Arrow,Woodstock GA
42,Jordan Griffith,PCR,Mars PA
79,David Malukas,Top Kart,Chicago Ridge IL
81,Joseph Budzinski,Praga,Ann Arbor MI
[/table]
---
Yamaha Cadet
The largest Yamaha category continues to be the Cadet division with over 20 registered for this weekend once again, featuring four different drivers in four rounds of racing. Just five points separate the top two drivers as Dylan Tavella leads Sam Mayer. The Tony Kart driver, who's only win came at Round One, finished a best third place at South Bend and the recent Rotax national champion journey's back east from Utah to continue his chase toward the series championship. Defending champion Mayer (Merlin) won Round Two, and placed runner-up in Round Four, looking add two more podium finishes to his credit this weekend. Austin Schaff (Merlin) hopes to spoil the party at the top of the point standings, as he climb closer following his weekend-best performance to take home the $500 check for most points during the South Bend event. Runner-up on Saturday, Schaff took the victory on Sunday and is only 70 points out of first.
Alex Bertagnoli (Merlin) has three top-five finishes in four races, as he and John Paul Southern (PCR) still remain in close proximity to the championship leaders. For Southern, it is a homecoming to his club track, and the best chance for the Ohio driver to earn his first win of the season and move closer in the title chase.
Yamaha Cadet Provisional Entry List
[table]
No.,Driver,Chassis,Hometown
2,Connor Ferris,Top Kart,Hackettstown NJ
3,Robert Noaker III,Praga,Duncannon PA
4,Alex Bertagnoli,Merlin,Algonquin IL
5,Jason Welage,Tony Kart,Cleves OH
7,Stephen Dial,Merlin,Elwood IL
8,Devin Boutot,Tony Kart,Naples FL
8,Caleb Tate,Arrow,Davidson NC
10,Madison Campeau,Praga,Gibsonia PA
12,Drew Lindley,Birel,Carmel IN
14,Dylan Tavella,Tony Kart,Massapequa NY
18,Austin Schaff,Merlin,Sussex WI
20,John Paul Southern,PCR,Westlake OH
21,Griffin Kunz,Praga,Leesburg VA
22,Sam Mayer,Merlin,Franklin WI
23,Lance Fenderson,Benik,Exeter NH
23,Ian Hornish,PCR,Akron OH
26,Sam Paley,FA Kart,Hebron KY
74,Aidan Harrington,Birel,Des Plaines IL
88,Pauly Massimino,Top Kart,Indian Trail NC
91,Elliott Budzinski,Praga,Ann Arbor MI
99,Stone Slattery,Top Kart,Dover NH
[/table]
---
Yamaha Rookie
The last three rounds of racing has seen Luca Mars (Praga) at the top of the podium. The three straight feature wins have the Pennsylvania driver out front in the championship, holding a 195 point advantage. Round One winner Tyler Maxson (Tony Kart) holds the second position, missing out of the podium the last round after three straight trips. Ryan Detlor (Praga) has four straight top-five results, including a runner-up and third in South Bend. Gunnar Bischoff (Haase) and Donald Whorton II (Tony Kart) round out the top-five in the standings. Local drivers Dawson Crum (PCR) and Nico Montileone (Birel) will look to make it an all Pennsylvania podium each day.
Yamaha Rookie Provisional Entry List
[table]
No.,Driver,Chassis,Hometown
0,Dawson Crum,PCR,Greenville PA
18,Caleb Bacon,FA Kart,Kingsport TN
27,Tyler Maxson,Tony Kart,Lawrenceville GA
42,Donald Whorton II,Tony Kart,Montpelier VA
48,Gunnar Bischoff,Haase,Castleton VT
55,Nico Montileone,Birel,Beaver Falls PA
58,Ryan Detlor,Praga,Madison AL
199,Conner Churchill,Tony Kart,Beloit WI
888,Luca Mars,Praga,Franklin Park PA
[/table]