Motorsportz at Grand Texas is Born
New tracks at 'Grand Texas' are set to provide a Houston motorsports playground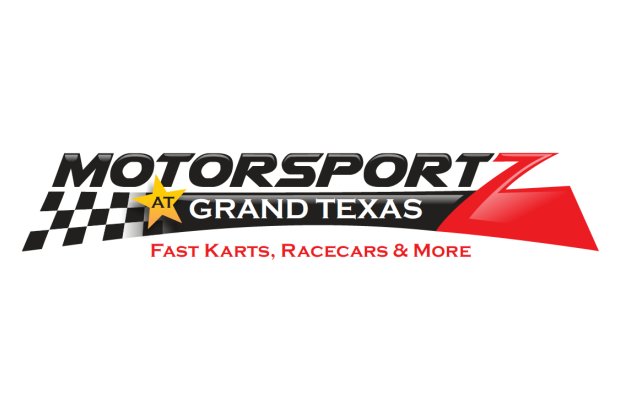 Grand Texas, the emerging Sports and Entertainment District in East Montgomery County has another feather to add to its already largely-feathered cap. Located five minutes from the soon-to-be-completed Grand Parkway in North Houston at U.S. 59/69 and Hwy 242, ten minutes from The Woodlands and Kingwood and 15 minutes from George Bush International Airport in Houston, this time Grand Texas is announcing Motorsportz at Grand Texas – Fast Karts, Racecars & More. A local Texas company, Palmetto Racing, is teaming up with consultants at Miller Performance USA out of Tooele, Utah to create the multi-purposed, speed and performance venue at the Grand Texas property.
Palmetto Racing is based in The Woodlands, Texas and focuses on products, promotions, people and properties related to racing. The owner is Tim Crawford who has raced cars in the past and who now has a young son who races karts as a highly decorated national-level driver. Crawford took notice of a glaring hole in the Houston marketplace – particularly North Houston – for motorsports products. The result is Motorsportz at Grand Texas.
Miller Performance USA owns Miller Motorsports Park just outside of Salt Lake City and is the sister company of the Utah Jazz and the Salt Lake Bees baseball team. Miller Motorsports Park is a behemoth, world class motorsports complex spanning over 500 acres and including all types of motorsports activities. Palmetto Racing and Miller Performance came to an agreement this week for Miller to provide both startup and long-term business consulting as well as strategic partner services for the new Grand Texas motorsports enterprise.
The North Houston complex is set to break ground this summer. Motorsportz at Grand Texas is a well-thought out complex entailing almost two miles of track, the highlight of which is two interconnected but separate and unique facilities. These two tracks will be dedicated to performance activities for both public and private use.   One track will be predominate for karts and one will be predominate for cars. The one predominate for cars will be wider than the kart track and will connect to a six acre "Performance Pad" similar to what some might refer to as a skid pad or an autocross pad.
Besides the inclusion of the Performance Pad at the karting complex, Motorsportz is unique for a few other reasons. There is currently no other independent motorsports facility in the world that has built-in-place high-demand business generators in as close proximity as will be the case at the mega Grand Texas project. Additionally, ultimate flexibility is being designed into the project so that it can maximize this high demand for both karting and car activities and make daily changes based on dynamic demand.
The karting facilities will be among the best in the United States and built to a European-racing style. Motorsportz will offer an outdoor, super-karting rental experience unlike any other with kart type options and various track configurations that will keep drivers coming back for more. The top-end "graduated" shifter karts will be the fastest rental karts available on the planet. The tracks will also host year round club kart racing series on rental karts, as well as regional, national, and international karting events.  
The car portion of the complex is even more flexible and adds an element of fast-car-coolness that doesn't exist as a part of any karting-exclusive facility anywhere else in the world. Some of the car-centric uses will include performance driving schools, car club events, drifting lessons, motorcycle events, small car oval racing, and exotic car laps. Some of the performance patron business will cross over directly from the kart facility, and vice versa. The wider track and/or Performance Pad will be available for rent for manufacturer testing, special events, exhibitions, races, and more.
A separate but attached facility will also focus on amusement go-karts for the part of the population that is intrigued by outdoor karting but may want to work their way up to the Motorsportz performance karting and car experiences. Including parking and commercial pads for hotels and restaurants, the entire Motorsportz complex will encompass just under 50 acres and be sited at the front of the Grand Texas property on Hwy 242.  One hotel pad at Motorsportz is presold and the main project is already funded, however, key equity/strategic positions are reserved and open for consideration.
All of this is made possible by the massive Grand Texas project that will focus on sports and entertainment in North Houston. Grand Texas includes a waterpark, Big Rivers Water Park, and a competition quality sports field facility with baseball, softball, and soccer, Grand Texas Sportspark. Both of these key venues open at the same time as Motorsportz by mid-2015. Other venues opening at nearly the same time include two adjacent hotels in the Hospitality Village, and a high-end padded RV park named Shady Oaks RV Park. The heart of the concept, the Grand Texas Theme Park is planned to open a couple of years later. Other venues that are part of the Grand Texas master plan include a retail and restaurant district named Downtown Texas, other hotels, an independent league professional ballpark, and convention center which may host an ice hockey team. When completed, the entire 500+ acre Sports and Entertainment District at Grand Texas will generate in excess of three million unique visitors a year.