EKN Trackside: United States Pro Kart Series – South Bend Preview – Part 2
TaG categories ready to set Michiana Raceway Park on fire this weekend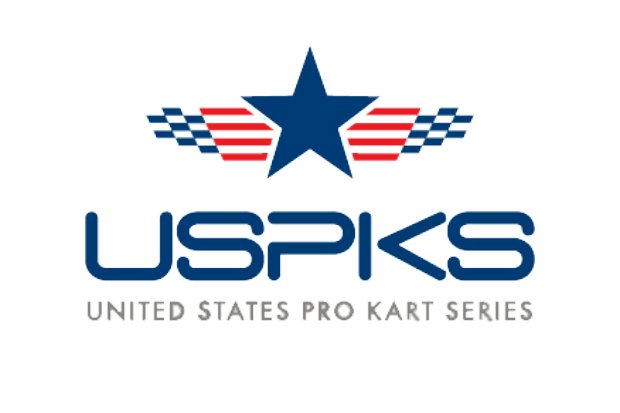 The United States Pro Kart Series returns to action this weekend, hosting Round Three and Four at the Michiana Raceway Park in North Liberty, Indiana. This weekend's race, presented by Verde Speed Resources and freem USA, will see over 130 entries each day as four TaG and four Yamaha divisions continue their championship battles that began in April at the GoPro Motorplex in Mooresville, North Carolina. The weather for the weekend is uncertain, as changing conditions is known for the area just off the southern tip of Lake Michigan. Forecasts show a slim chance of rain with temperatures into the 80s.
The Michiana Raceway Park was built in the 1990s by Melvin McCallum, opening up for its first season in 1995. The circuit, named South Bend Raceway Park, hosted a number of major karting events over the years. In 2003, the Lobaugh family purchased the facility and rebranded the property. They have continued to make the MRP circuit a destination for many organizations over the last 10 years, with the USPKS making its first visit this weekend.
eKartingNews.com is proud to partner with the USPKS once again, offering live audio coverage. EKN Trackside Live, presented by Praga North America, will provide play-by-play and live timing courtesy of Race Monitor for those unable to attend by bookmarking eKartingNews.com/live and listen in to USPKS announcer Randy Kugler.
Included with the EKN Trackside Live coverage are articles and reports on the weekend, including a detailed look at the fields that will compete in all eight divisions. Yesterday was a preview article on the four Yamaha divisions. Today, is a look at the four TaG categories.
---
Leopard Pro
After nearly reaching the 40 driver mark at the opening rounds of the USPKS program, the Leopard Pro division will welcome another solid field of over 30 drivers to the MRP facility. They are all currently chase one driver – Roger Ralston Jr. The KartSport North America/FA Kart pilot doubled up in the win category in Mooresville, walking away with $2,500 check, and a solid lead in the point standings. Second through fourth are only separated by 15 points, with all looking to cut into the 135 point advantage Ralston has.
Derek Dignan gave KartSport/FA Kart a 1-2 finish on Saturday, and the Michigan driver fought his way forward with a badly damaged machine Sunday to salvage as many points as possible. Defending champion Kyle Kalish lost the victory and valuable points in Sunday's main event. After breaking away from the field, his airbox became lose and he drove the remainder of the race one-handed. The drive to a fourth place result gained him a lot of respect throughout the paddock, with some needed work to do for the remainder of the season to defend his crown.
Jacob Donald and Jacob Kneven put Arrow on the podium in Sunday's main event, giving KartSport a 1-2-3 result at their home track. All five have plenty of laps and experiences at MRP, which should make for an interesting weekend in South Bend.
Also among those with plenty of time around the near 20 year old facility are young drivers Elliot Finlayson and Armin Cavkusic. Finlayson (Koene USA/Tony Kart) was the pole sitter for Sunday's race at GoPro, but fell back and eventually out with a mechanical issue. He along with Cavkusic (FA Kart) were winners at the Route 66 Sprint Series event two weeks ago. Brennan Harrington (Kosmic) is another MRP local driver, who will be making his first USPKS start, that could be among the wildcards on the weekend.
Two other high profile names will be making their USPKS debut. Indy 500 rookie and 2013 Indy Lights champion Sage Karam is set to make a return to where it all began. The multi-time Cadet race winner and champion saw a number of his best moments at the kart track, including the MRP facility. He's teaming up with the iKart operation to field one of their machines in the competitive Pro division. Karam was the polesitter along with fellow Indy Lights driver Gabby Chaves at the 2013 RoboPong 200 aboard an iKart. Karam should be fast right out of the box. The other USPKS rookie is California driver Andrick Zeen. A new driver to the growing Praga North America operation, Zeen has spent the last few weeks testing and preparing for his USPKS debut aboard the Praga kart.
Leopard Pro Provisional Entry List
[table]
No.,Driver,Team,Chassis,Hometown
3,Michael Geringer,CKT Racing,Praga,Elburn- IL
6,Darin Marcus,Franklin Motorsports,Merlin,Chicago- IL
8,Brandon Jarsocrak,Mike Doty Racing,Haase,Reading- PA
O8,Colton Ramsey,Franklin Motorsports,Tony Kart,Springfield-IL
10,Jacob Donald,KartSport North America,Arrow,Jeannette- PA
12,Kindra Hurlbert,Praga North America,Praga,Northfield- MN
14,Steven Arens,,CRG,Davisburg- MI
19,Kyle Kalish,Franklin Motorsports,Merlin,Wauconda- IL
22,Sage Karam,iKart,iKart,New Hope- PA
23,Mick Gabriel,ART GP America,ART GP,Crown Point- IN
24,Derek Dignan,KartSport North America,FA Kart,Rochester Hills- MI
26,Nick Landi,,Tony Kart,Old Bridge-NJ
27,Jordan Bernloehr,ProKart Indoors,CRG,Lakeville-MN
28,AJ Myers,Checkered Motorsports,PCR,Palm Harbor- FL
29,Andrew Bujdoso,Checkered Motorsports,PCR,Canfield-OH
30,Jacob Knueven,KartSport North America,Arrow,Sunman- IN
37,Adam Crepin,Laukaitis Racing,Merlin,Saint Louis- MO
O37,Chandler Horton,,Tony Kart,Zionsville- IN
38,Scott Kopp,Innovative Performance,Tony Kart,Big Bend- WI
41,Killian Keaveny,Top Kart USA,Top Kart,Annandale- MN
42,Adam Taylor,KartSport North America,Arrow,Shorewood- IL
59,Elliot Finlayson,Koene USA,Tony Kart,Yorkville- IL
61,Armin Cavkusic,,FA Kart,Chicago- IL
67,Andrick Zeen,Praga North America,Praga,Muskego- WI
68,TJ Koyen,ART GP America,ART GP,Sun Prairie- WI
69,Anthony Granata,CKT Racing,Tony Kart,Itasca- IL
71,Dustin Stross,,Tony Kart,North Fort Myers- FL
72,Mark Boos,iKart,iKart,New Hope- PA
82,Troy Hottmann,Franklin Motorsports,Merlin,Oconomowoc- WI
88,Sam Cate,,Tony Kart,Richmond- IN
109,Brennan Harrington,,Kosmic,Des Plaines- IL
301,Roger Ralston Jr.,KartSport North America,FA Kart,Singer Island-FL
[/table]
---
Parilla Challenge

The 'Masters/Semi-Pro' division has not seen a good number of pre-race entries, but three drivers are confirmed for South Bend. All three were at the opening rounds in Mooresville, and are the lead contenders in the championship with two-time winner Brian Fisher unable to attend this weekend's race. Cristian Vomir (Kosmic) inherits the point lead, earning a best result of third at the opening round. Florida driver Francois Brun-Wibaux (PCR) was third in Round Two, and sits just 10 points away from Vomir. Laurentiu Mardan (Kosmic) has the best result of the three, placing runner-up on Saturday but sits 40 points back. The Illinois driver is the only racer with a USPKS victory to his credit, winning at the Mid-Summer Classic last year in Dousman, WI.
Parilla Challenge Provisional Entry List
[table]
No.,Driver,Chassis,Hometown
7,Francois Brun-Wibaux,PCR,Bradenton-FL
28,Cristian Vomir,Kosmic,Hoffman Estates-IL
82,Laurentiu Mardan,Kosmic,Arlington Heights-IL
[/table]
---
Leopard Junior
The creation of the Leopard Junior category gave the chance for the young drivers to experience two different forms and two different speeds in one weekend, helping to develop their skills. Ironically, the top two in the Yamaha division are the same in the Leopard class. Top Kart drivers David Malukas and Zach Holden are 1-2 in the championship standings, separated by just 10 points. Malukas won in both categories, earning the inaugural victory in Round One. He hopes to continue the momentum, winning both feature races two weeks ago at Route 66 event. Holden stood on the podium twice, placing third and second, nearly sweeping Round Two.
Anthony Gangi Jr. (Tony Kart) disrupted Holden's perfect score, winning the Sunday feature in an amazing drive from last to first. Gangi's tough results in the heat races have him fourth in the standings with work to do to challenge for the title. In a good position is Junior rookie Neil Verhagen (Arrow), who was solid on his home turf at Mooresville, and will need to continue to show speed in South Bend. PCR driver Ryan Norberg and Brandon Lemke (Merlin) showed speed in Mooresville, looking to improve on their results this weekend. Same for Birel drivers Matt Solarczyk and 2013 Leopard Semi-Pro champion Mike McAndrews, who were shut out of the podium in the category at the opening rounds.
Leopard Junior Provisional Entry List
[table]
No.,Driver,Chassis,Hometown
O1,Brandon Lemke,Merlin,Eagle-WI
1,Mike McAndrews,Birel,Slinger-WI
2,Zach Holden,Top Kart,Greenfield-IN
4,Andre Castro,FA Kart,New York-NY
5,Michael Rutter,Tony Kart,Downers Grove-IL
O7,Anthony Gangi Jr.,Tony Kart,Brookville-NY
10,Emily Hurlbert,Praga,Northfield- MN
12,Matt Solarczyk,Birel,Ashburn-VA
16,Nick Luedeke,PCR,Brunswick-OH
21,Sasha Brun-Wibaux,PCR,Bradenton-FL
22,Dario Cangialosi,Haase,Chester-NJ
23,Nolan Ruocco,PCR,Newfield-NY
47,Roman DeAngelis,Tony Kart,Belle River-ON
48,Ryan Norberg,PCR,Orlando-FL
51,Julia Boos,iKart,New Hope-PA
55,Alexander Kardashian,Top Kart,Saint Paul-MN
70,Tazio Torregiani,Haase,Stamford-CT
79,David Malukas,Top Kart,Chicago Ridge-IL
86,Jarett Belge,iKart,Jamesville-NY
91,Neil Verhagen,Arrow,Mooresville-NC
241,Braden Eves,Tony Kart,Gahanna-OH
[/table]
---
Mini Rok Cadet
The USPKS April event at GoPro Motorplex was the inaugural Mini Rok Cadet event for the category in the series. The Vortex engine package brought together 26 drivers to North Carolina. Over 20 are expected once again in South Bend. The opening two rounds was a near perfect score for New York driver Dylan Tavella (Tony Kart). The EKN April Driver of the Month won both feature races, sweeping Saturday's on-track sessions and only losing in Sunday's qualifying session to Derek Carmenate. Kaylen Frederick (Tony Kart) and Mathias Soler are the second and third drivers in the standings, but as of today have not been confirmed for South Bend. That leaves Alex Bertagnoli (Merlin), Devin Boutot (Tony Kart) and Sam Mayer (Merlin) to cut into the large advantage currently held by Tavella.
Mini Rok Cadet Provisional Entry List
[table]
No.,Driver,Chassis,Hometown
2,Connor Cass,Merlin,Hartland- WI
4,Alex Bertagnoli,Merlin,Algonquin- IL
5,Jason Welage,Tony Kart,Cleves- OH
7,David Morales,Benik Kart,Fort Lauderdale- FL
8,Devin Boutot,Tony Kart,Naples- FL
12,Drew Lindley,Birel,Carmel- IN
14,Dylan Tavella,Tony Kart,Massapequa- NY
18,Austin Schaff,Merlin,Sussex- WI
20,John Paul Southern,PCR,Westlake- OH
22,Sam Mayer,Merlin,Franklin- WI
23,Lance Fenderson,Benik Kart,Exeter- NH
24,Nic Sheppard,FA Kart,Gobles- MI
26,Sam Paley,FA Kart,Hebron- KY
30,Lachlan DeFrancesco,Benik Kart,Fort Lauderdale- FL
55,Max Kaeser,FA Kart,Cincinnati- OH
76,James Lynch,Haase,Chicago Ridge- IL
81,Payton Durrant,Birel,Lehi- UT
88,Pauly Massimino,Benik Kart,Indian Trail- NC
92,Alex Verhagen,Arrow,Mooresville- NC
99,Stone Slattery,Top Kart,Dover- NH
[/table]