EKN Trackside: United States Pro Kart Series – South Bend Preview – Part 1
Yamaha divisions continue providing exciting racing heading into Michiana Raceway Park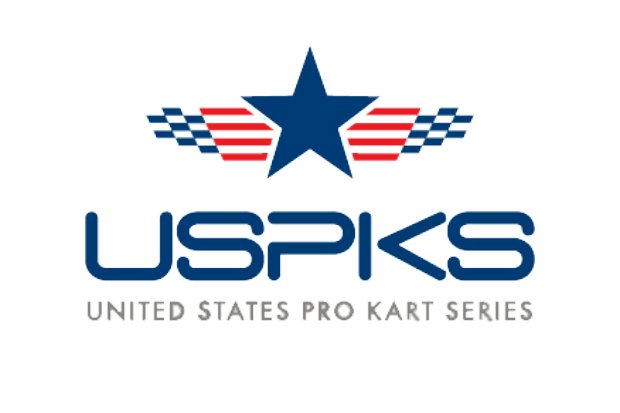 The United States Pro Kart Series returns to action this weekend, hosting Round Three and Four at the Michiana Raceway Park in North Liberty, Indiana. This weekend's race, presented by Verde Speed Resources and freem USA, will see over 130 entries each day as four TaG and four Yamaha divisions continue their championship battles that began in April at the GoPro Motorplex in Mooresville, North Carolina. The weather for the weekend is uncertain, as changing conditions is known for the area just off the southern tip of Lake Michigan. Forecasts show a slim chance of rain with temperatures into the 80s.
The Michiana Raceway Park was built in the 1990s by Melvin McCallum, opening up for its first season in 1995. The circuit, named South Bend Raceway Park, hosted a number of major karting events over the years. In 2003, the Lobaugh family purchased the facility and rebranded the property. They have continued to make the MRP circuit a destination for many organizations over the last 10 years, with the USPKS making its first visit this weekend.
eKartingNews.com is proud to partner with the USPKS once again, offering live audio coverage. EKN Trackside Live, presented by Praga North America, will provide play-by-play and live timing courtesy of Race Monitor for those unable to attend by bookmarking eKartingNews.com/live and listen in to USPKS announcer Randy Kugler.
Included with the EKN Trackside Live coverage are articles and reports on the weekend, including a detailed look at the fields that will compete in all eight divisions. The first preview article looks at the four Yamaha divisions, with the TaG previews to follow tomorrow.
---
Yamaha Pro
Another solid field of drivers is set to battle for the $1,000 check for the most points on the weekend at the MRP facility, which is among the perfect circuits for Yamaha racing. The championship chase is tight with six drivers within 135 points at the top of the order. Leading the charge currently is Senior rookie Brandon Jarsocrak (Mike Doty Racing/Haase). The Pennsylvania driver was among the quickest during the opening weekend in Mooresville, coming away with a third and second place result in the main events. His two podium finishes, combined with the heat race results, have him 40 points ahead in the standings over Round Two winner Dakota Pesek. The Top Kart USA driver triumphed after starting 18th in the 17-lap event for an impressive victory.
Derek Dignan (KartSport North America/FA Kart) was a top qualifier and finished with a fourth place as his best result on the weekend to enter the weekend third in the championship. Behind him, it's just 20 points that separate three others. Camden Speth (Comet Kart Sales/FA Kart) swept the opening round, but a DNF on Sunday kept him from scoring more points. Privateer Collin Griffin (Tony Kart) is fifth with Tony Jump (KartSport North America/Arrow) sixth. All have time at the MRP facility, which will make each and every session that much more exciting as the championship chase unfolds. Darin Marcus (Franklin Motorsports/Merlin) and Killian Keaveny (Top Kart USA) won at the recent Route 66 Sprint Series event, which featured 25 drivers both days.
A western invasion will take place in South Bend with two California drivers set for an attack on the best Yamaha drivers this side of the Mississippi. ART GP America pilots Andrew Wiener and Kyle Kuntze will make their USPKS series debut, both having previous success when traveling east. Coming up from Texas to make his series debut is Austin Osborne (Verde Speed Resources/Tony Kart). The Senior rookie was a winner at this year's Lone Star Grand Prix and could be the wildcard on the weekend.
Yamaha Pro Provisional Entry List
[table]
No.,Driver,Team,Chassis,Hometown
4,Camden Speth,Comet Kart Sales,FA Kart,New Palestine- IN
6,Darin Marcus,Franklin Motorsports,Merlin,Chicago- IL
7,Jacob McWhirter,,Tony Kart,Tallmadge- OH
8,Brandon Jarsocrak,Mike Doty Racing,Haase,Reading- PA
15,Andrew Wiener,ART GP America,ART GP,Spring Valley- CA
22,Tony Jump,KartSport North America,Arrow,Dekalb- IL
24,Keith Bowerman,Silver Bullet Racing Engines,CRG,Lansing- MI
24,Derek Dignan,KartSport North America,FA Kart,Rochester Hills- MI
26,Nick Landi,,FA Kart,Old Bridge- NJ
37,Adam Crepin,Laukaitis Racing,Merlin,Saint Louis- MO
41,Killian Keaveny,Top Kart USA,Top Kart,Annandale- MN
44,Eli Salamie,ART GP America,ART GP,Zionsville- IN
55,Collin Griffin,,Tony Kart,Winfield- IL
56,Trevor DeLong,,,Brighton- MI
79,Dakota Pesek,Top Kart USA,Top Kart,Dayton- OH
91,Chris Newman,,Tony Kart,Lagrange- GA
121,Austin Osborne,Verde Speed Resources,Tony Kart,Houston- TX
318,Kyle Kuntze,ART GP America,ART GP,Poway- CA
[/table]
---
Yamaha Junior
The opening weekend at the GoPro Motorplex was a two driver show with David Malukas and Zach Holden leading the way. The two Top Kart drivers were in first place throughout the two rounds of racing, and split the feature wins. Malukas won the feature on Sunday, and accumulated the most points to hold an 80 point advantage over defending series champion Holden.
The two hold a stronghold over the rest of the field, who are looking at this weekend to even the score. Third in points is Mooresville driver Max McLaughlin, who will be absent in South Bend after an impressive opening weekend. That promotes Birel drivers Matt Solarczyk and Mike McAndrews as the lead challengers in the title chase. Solarczyk best result was a third with McAndrews a fourth, both on Saturday. McAndrews was just named as an instructor at the MRP Speed Schools program, based at the North Liberty facility, and won at the recent Route 66 Sprint Series event. Brandon Lemke (Merlin) was the other winner that weekend, and is looking to improve on his results from GoPro event. One wildcard to watch is Becker Reardon (Tony Kart). After living at the facility the last two years, this could be his weekend to shine after scoring his best result at Mooresville with a third place result.
Yamaha Junior Provisional Entry List
[table]
No.,Driver,Chassis,Hometown
0,Savannah Fitzgerald,PCR,Greenville- PA
O1,Brandon Lemke,Merlin,Eagle-WI
1,Mike McAndrews,Birel,Slinger-WI
2,Zach Holden,Top Kart,Greenfield- IN
4,Andre Castro,Arrow,New York- NY
6,Simon Sikes,FA Kart,Athens- GA
7,Becker Reardon,Tony Kart,North Liberty- IN
11,Evan Fritts,PCR,Toledo- OH
12,Matt Solarczyk,Birel,Ashburn- VA
15,Sheldon Mills,Top Kart,Troy- MI
16,Miles Maki,Birel,Wheaton- IL
20,Zach Lynn,FA Kart,Indianapolis- IN
22,Dario Cangialosi,Haase,Chester- NJ
36,Xander Clements,Arrow,Woodstock- GA
47,Roman DeAngelis,Tony Kart,Belle River- ON
55,Michael Rutter,FA Kart,Downers Grove- IL
61,Nick Luedeke,PCR,Brunswick- OH
79,David Malukas,Top Kart,Chicago Ridge- IL
81,Joseph Budzinski,Praga,Ann Arbor- MI
121,Ryan Weyer,,
[/table]
---
Yamaha Cadet
Cadet racing is always a nail-biting experience, and the Yamaha division at the USPKS program is no different. Last year saw six different winners in eight races. The weekend in Mooresville saw five different drivers at the top of the order in the eight sessions with seven drivers currently within 180 points in the standings. Dylan Tavella (Tony Kart) came away with the best results from the weekend and leads the point championship. Tavella won Round One and was a close second on Sunday. Defending champion Sam Mayer (Merlin) was the victory in Round Two and currently sits just 15 point out of first place.
John Paul Southern Jr. (PCR) was quick all weekend, placing runner-up on Saturday but did not manage to lead a single session in either round. The Ohio driver enters the weekend third in the standings, looking to close in on the top-two. Merlin drivers Alex Bertagnoli and Austin Schaff were among the contenders at the GoPro event, each earning a heat race win Saturday. They are fourth and seventh in the standings, each winning at the Route 66 Sprint Series event. Round Two top qualifier Lance Fenderson (Benik) and Devin Boutot (Tony Kart) are fifth and sixth in the standings, looking to improve their placement over the South Bend weekend.
Yamaha Cadet Provisional Entry List
[table]
No.,Driver,Chassis,Hometown
2,Connor Cass,Merlin,Hartland- WI
4,Alex Bertagnoli,Merlin,Algonquin- IL
5,Jason Welage,Tony Kart,Cleves- OH
7,Stephen Dial,Merlin,Elwood- IL
7,David Morales,Benik Kart,Fort Lauderdale- FL
8,Devin Boutot,Tony Kart,Naples- FL
10,Madison Campeau,Praga,Gibsonia- PA
12,Drew Lindley,Birel,Carmel- IN
14,Dylan Tavella,Tony Kart,Massapequa- NY
18,Austin Schaff,Merlin,Sussex- WI
20,John Paul Southern,PCR,Westlake- OH
22,Sam Mayer,Merlin,Franklin- WI
23,Lance Fenderson,Benik Kart,Exeter- NH
26,Sam Paley,FA Kart,Hebron- KY
30,Lachlan DeFrancesco,Benik Kart,Fort Lauderdale- FL
74,Aidan Harrington,Birel,Des Plaines- IL
76,James Lynch,Tony Kart,Chicago Ridge- IL
88,Pauly Massimino,Benik Kart,Indian Trail- NC
91,Elliott Budzinski,Praga,Ann Arbor- MI
99,Stone Slattery,Top Kart,Dover- NH
122,Matthew Northrop,Birel,Sugar Grove- IL
230,Ian Hornish,PCR,Akron- OH
[/table]
---
Yamaha Rookie
Numbers have increased for the second stop of the USPKS program in the Rookie division. Thirteen drivers will compete in South Bend, with seven making their first 2014 start. Three drivers stood out in Mooresville, with Luca Mars (Praga) and Tyler Maxson (Tony Kart) splitting the victories. Mars swept the action Sunday to assume the point lead after Maxson won all the races Saturday. They are separated by 10 points heading into the weekend. Gunnar Bischoff (Haase) was the top qualifier on Saturday and finished third behind the top two at the opening rounds. 2013 race winner Aiden Lindley (Birel) returns for his first series race, and could be one of the wild cards on the weekend.
Yamaha Rookie Provisional Entry List
[table]
No.,Driver,Chassis,Hometown
5,Cameron Christ,Birel,Lake Saint Louis- MO
6,Mason Maine,Tony Kart,Lake Saint Louis- MO
11,Chester Brimer,Praga,Whitmore Lake- MI
18,Chad Bacon,FA Kart,Kingsport- TN
19,Aiden Lindley,Birel,Carmel- IN
25,Alex Grapsas,Tony Kart,Eureka- MO
27,Tyler Maxson,Tony Kart,Lawrenceville- GA
42,Donald Whorton II,Tony Kart,Montpelier- VA
48,Gunnar Bischoff,Haase,Castleton- VT
58,Ryan Detlor,Praga,Madison- AL
99,Bayne Bennett,Birel,Granger- IN
199,Conner Churchill,Tony Kart,Beloit- WI
888,Luca Mars,Praga,Franklin Park- PA
[/table]