SKUSA Competitor Bulletin: Pro Tour SummerNationals Priority Pre-Entry Program Now Open
SpringNationals competitors receive first shot at registration for upcoming Modesto Grand Prix on August 1-3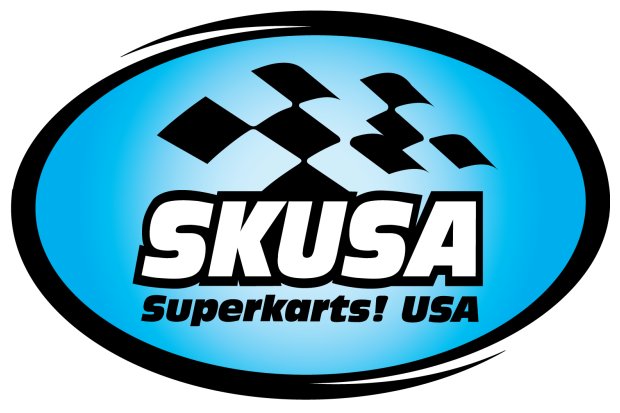 Announced prior to this year's Superkarts! USA SpringNationals, Pro Tour competitors will be able to take advantage of a priority entry for the 2014 SKUSA SummerNationals. Those competitors who took part at the 2014 SKUSA SpringNats at the Dallas Karting Complex this May are being given special access to registration for the next stop on the Superkarts! USA Pro Tour, set this year for August 1-3 as the Modesto Grand Prix in northern California.
The following details the procedure for Superkarts! USA Pro Tour SpringNationals competitors to secure their spot in the SKUSA SummerNationals Priority Pre-Entry Program (PPEP):
1) Visit the SummerNationals PPEP Page: http://www.superkartsusa.com/national/skusa-pro-tour/sm-ppep.html
2) Complete the form online between now and Monday, June 9 at 9pm (PST) to secure placement in the SummerNationals PPEP.
3) Confirmation via auto-email is sent to those competitors who complete the form before the deadline.
4) Those drivers entered into – and confirmed for – the SummerNationals PPEP will receive a second email between June 10-13 with their custom link to register and pay online for their SummerNationals race entry.
5) Competitors have until midnight on June 23 to use that link and register — before PPEP registration closes and their secured position is lost.
6) Online registration opens to the public at midnight on Thursday, June 26 – making the remaining spots in each class available online only as first come-first served until the class cap is reached.
Once each SummerNationals class sells out, a wait list will be started. Pre-registration for the SummerNationals closes on Sunday, July 27.
Please remember that only competitors who competed at the SKUSA Pro Tour SpringNationals at Dallas Karting Complex qualify for this SummerNationals Priority Pre-Entry Program. The person filling out the PPEP form, whether it is a driver or team manager, needs to be sure to provide an accurate email address, as that is the address where the confirmation and custom entry link emails will be sent for driver registration. Should you not receive an email after filling out the PPEP form by June 13, please contact Tony Leone at tony@superkartsusa.com.
Additional information for this event will be posted shortly – including host hotels, track map, tentative event schedule and pit spot reservation information.
For more info on anything related to Superkarts! USA, please visit the website – www.superkartsusa.com – or call the SKUSA head office at 951-491-0808.