CIK-FIA Approves New Front Fairing to Fight Against On-Track Incidents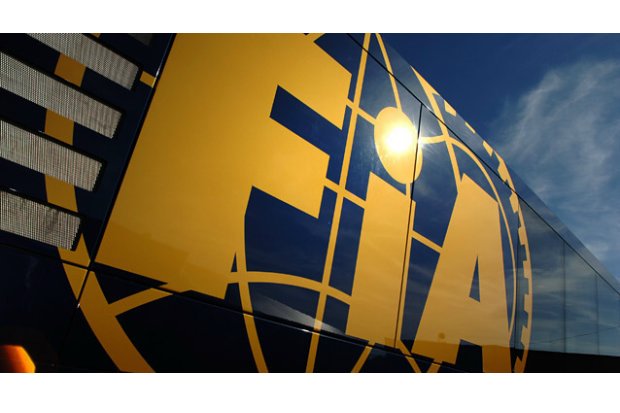 The CIK-FIA announced in late 2014 that it would work to make racing fairer by fighting against bad behaviour on the track. One of the ways chosen for this will be in use in 2015, a new system for fixing the front fairing to limit contact between karts.
Since the introduction of kart bodywork, especially the rear bumper, the behaviour of some drivers who are accustomed to pushing other competitors has become unacceptable. Karting too often looks like stock car racing. Frustrated by the lack of action by the various parties involved, the CIK put together a small group of experts to find a solution. The CIK then asked the company KG to translate the ideas into reality. It soon became clear that no viable solution could be found using the rear bumper, so research was directed towards the front of the kart. KG submitted a proposal to create a special "front fairing mounting kit".
After several more and more successful attempts on the track, a satisfactory solution has been found. With this new fixing, if a driver pushes the driver directly in front of him with a force considered greater than what can be tolerated, a difference of more than 5 km / h, the front fairing will come out of its initial position and will be shifted to the ground while remaining secured to the chassis. The offending driver will then go through the Repair Area to reposition the front fairing properly. The operation is quick and simple, but very detrimental to the driver's classification, prompting reflection and eventually causing a real change in behaviour on the track.
The World Motor Sport Council has already approved the new direction of the CIK-FIA. The technical regulation and the procedure for the approval of bodywork is ready to implement the new fixing from 1st January 2015 in the CIK-FIA competitions. The ASNs can also apply this new rule.
A sufficiently stringent approval process will ensure perfect similarity between all models, which will respond to impact in the same way. The tests this year in collaboration with several manufacturers have left no room for doubt on this point, as several models have already met these strict criteria.
For detailed information, click HERE