EKN Trackside: United States Pro Kart Series – GoPro Motorplex Preview – Part 1
Four categories on the Yamaha ladder open up championship chase in Mooresville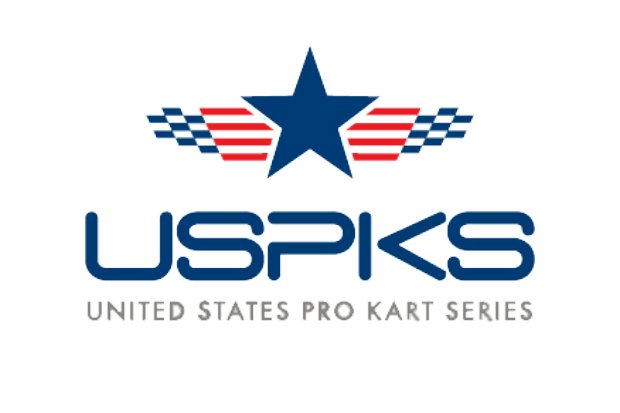 The United States Pro Kart Series is set to get underway this weekend at the GoPro Motorplex in Mooresville, North Carolina. New in 2013, the four event program focused on TaG and Yamaha categories enters its sophomore season with strong momentum. A number of the sport's top teams and industry members have signed on to support the program, and racers are flocking to the opening round for a chance at the solid prize package set up for each weekend and at the end of the year. Four TaG divisions, along with four Yamaha categories fill out the program for 2014, with all set to provide great racing throughout the year.
The GoPro Motorplex hosted the 2013 USPKS opener, which served as the facilities first major karting event. Located in the hub of NASCAR country, the track is welcoming a wide range of motorsport enthusiasts and continues to grow thanks to the work of the KartSport North America shop located on the facility. The 7/10-mile course is based on the famous and historic Kardromo Parma in Italy, which hosted five world championships during its time. This weekend, competitors in eight categories will begin their fight for a championship of their own.
eKartingNews.com is proud to partner with the USPKS once again, offering live audio coverage throughout the 2014 season. Those unable to attend can visit ekartingnews.com/live for all the play-by-play, courtesy of USPKS announcer Randy Kugler.
Before the action begins, here is a look at the early contenders and the entry list of the Yamaha categories, with TaG previews coming tomorrow.
Yamaha Pro
A category that will see significant growth in 2014 is the Yamaha Pro division. USPKS is offering up a $1,750 cash purse to the top-three in the overall weekend point total. Competitors have committed to the program for Mooresville with nearly 20 driver pre-registered. One driver who was strong at three of the four weekends was defending champion Joel Jens. The Wisconsin driver moved on to cars, leaving the top spot of the championship podium up for grabs. The top returning driver in last year's chase is Tony Jump. The Illinois driver is moving from his long campaign with Margay to the Arrow chassis with KartSport North America. The two-time winner is excited about the new move, and is hoping to show it with results.
Four others from last year's season long battle at the front of the Yamaha Pro field are back in 2014. Sam Cate (Tony Kart) was the only driver, aside from Jens and Jump to earn a victory – coming during the Pittsburgh weekend. Camden Speth (FA Kart) was in contention for a win on numerous occasions, and is back along with Collin Griffin (Tony Kart). New for 2014 include a longtime Yamaha driver Kevin Nelson. The Switch Racing Engines owner has been away from the national scene as a driver, and making his return aboard a Tony Kart in Mooresville. Darin Marcus (Merlin) was a two-time podium finisher in his one weekend in Yamaha, with former Junior champion driver Shawn Sharkey (Merlin) set for his Yamaha debut at the USPKS.
Yamaha Senior Provisional Entry List
[table]
No.,Driver,Make,Hometown
1,Kevin Nelson,Tony Kart,Cedarburg WI
3,Chuck Tate,Praga,Davidson NC
4,Camden Speth,FA Kart,New Palestine IN
6,Darin Marcus,Merlin,Chicago IL
8,Brandon Jarsocrak,Haase,Reading PA
11,Christian Ledesma,Tony Kart,Joliet IL
14,Weston Moon,PCR,Fort Wayne IN
19,Andrew Burton,Arrow,Westfield IN
22,Tony Jump,Arrow,
24,Keith Bowerman,CRG,Lansing MI
26,Nick Landi,FA Kart,
41,Killian Keaveny,Top Kart,Annandale MN
55,Collin Griffin,Tony Kart,Winfield IL
56,Trevor DeLong,,Brighton MI
69,Dillon Morley,Kosmic,Moline IL
78,John DaCosta,iKart,Centereach NY
86,Jarett Belge,iKart,Jamesville NY
88,Sam Cate,Tony Kart,Richmond IN
94,Shawn Sharkey,Merlin,Charlotte NC
[/table]
---
Yamaha Junior
Last year's champion Zach Holden put together a solid performance throughout 2013. Contesting the Junior ranks for the first time in his career, the Top Kart USA driver never missed a beat as he ended the year with five wins in eight rounds. The competition was fierce, and it's expected to go up another level with this year's crop of young and talented pilots. Emerson Reed (Top Kart) and Gresham Wagner were the only other drivers to win a race in 2013. Wagner will be moving up to the Senior ranks, while Reed has not committed to the program just yet. David Malukas (Top Kart) was on the podium four times last year, and is currently riding high with some strong results already in 2014.
Also riding off some strong momentum entering 2014 is Matt Solarczyk (Birel), the December 2013 EKN Driver of the Month. His four in Daytona put him as a contender at USPKS. Fellow Birel driver Mike McAndrews began last year running double duty, but the Semi-Pro champion elected to focus on the Leopard program. He's back again in Yamaha, looking to add to his resume. Becker Reardon showed glimpse of speed throughout the season, but could not turn it into a podium finish. He moves over to the Tony Kart brand, hoping for a run toward the front. Among the rookies moving into the Junior ranks is Simon Sikes (FA Kart). He finished fourth in Yamaha Cadet last year. With over 20 drivers set for the opening round, the competition level is going to be intense throughout the season. Each weekend, the top two drivers overall will split a $750 cash purse with $500 to the winner.
Yamaha Junior Provisional Entry List
[table]
No.,Driver,Chassis,Hometown
0,Savannah Fitzgerald,PCR,Greenville PA
O1,Brandon Lemke,Merlin,
1,Mike McAndrews,Birel,
2,Zach Holden,Top Kart,Greenfield IN
4,Andre Castro,Arrow,New York NY
6,Simon Sikes,FA Kart,Athens GA
7,Becker Reardon,Tony Kart,North Liberty IN
11,Hanna Sims,Birel,Mount Vernon OH
12,Matt Solarczyk,Birel,Ashburn VA
15,Sheldon Mills,Top Kart,Troy MI
16,Nick Luedeke,PCR,Brunswick OH
20,Zach Lynn,FA Kart,Indianapolis IN
22,Dario Cangialosi,Haase,Chester NJ
24,Brant Carter,Birel,Davenport IA
28,Devon Smith,Tony Kart,Nashville IN
29,Evan Fritts,PCR,Toledo OH
36,Xander Clements,Arrow,Woodstock GA
46,Joey Eppink,Tony Kart,Noblesville IN
55,Michael Rutter,Tony Kart,Downers Grove IL
79,David Malukas,Top Kart,Chicago Ridge IL
81,Joseph Budzinski,Praga,Ann Arbor MI
[/table]
---
Yamaha Cadet
The championship in Yamaha Cadet came down to the wire last year, and was one of the most competitive classes. Six different drivers in eight rounds of racing scored main event victories. Sam Mayer (Merlin) was one of two winning two features, and scored the championship by a slim 10 points. The only other race winner confirmed to return this year is Austin Schaff. The Round Two winner is back to contend for this year's title once again. The Yamaha Cadet category will feature two champions from the inaugural USPKS season. 2013 Yamaha Rookie Griffin Kunz (Praga) moves up to the Cadet level, looking to continue running at the front. Many of the drivers entered for Mooresville will be among the contenders, including Dylan Tavella (Tony Kart), scoring a podium at the GoPro facility last year in his only series start. Cadet drivers will also see a cash purse offered, similar to Yamaha Junior with $500 to the top point scorer and $250 to second place.
Yamaha Cadet Provisional Entry List
[table]
No.,Driver,Chassis,Hometown
1,Carter Cass ,Merlin,Hartland WI
O1,James Lynch ,Tony Kart,Chicago Ridge IL
2,Connor Cass ,Merlin,Hartland WI
O3,Robert Noaker III,Praga,Duncannon PA
4,Alex Bertagnoli ,Merlin,
5,Jason Welage ,Tony Kart,Cleves OH
7,Stephen Dial ,Merlin,Elwood IL
O8,Devin Boutot ,Tony Kart,Naples FL
10,Madison Campeau ,Praga,Gibsonia PA
11,Parker Abed ,PCR,Buffalo MN
13,Brian Tremper Jr,Haase,New Hampton NY
14,Dylan Tavella ,Tony Kart,Massapequa NY
18,Austin Schaff ,,
20,John Paul Southern,PCR,Westlake OH
21,Griffin Kunz ,Praga,Leesburg VA
22,Sam Mayer,Merlin,Franklin WI
23,Troy Fenderson ,Benik,Exeter NH
87,Jeremy Fairbairn ,AM Kart,Wellington FL
88,Pauly Massimino ,Top Kart,Indian Trail NC
91,Elliott Budzinski ,Praga,Ann Arbor MI
99,Stone Slattery ,Top Kart,Dover NH
[/table]
---
Yamaha Rookie
The first level of the Yamaha ladder system is the Rookie category. It gives young drivers a chance to begin grooming their skills behind the wheel, learning the first steps of race craft, and enjoy racing one another. Over 20 drivers competed in the class last year, with a good amount graduating up to the Cadet level. Only eight drivers are registered, but numbers are expected to grow as the season goes on.
Yamaha Rookie Provisional Entry List
[table]
No.,Driver,Chassis,Hometown
11,Chester Brimer,CRG,Whitmore Lake MI
15,Camrin Cass,Merlin,Hartland WI
27,Tyler Maxson,Tony Kart,Lawrenceville GA
42,Donald Whorton II,Tony Kart,Montpelier VA
48,Gunnar Bischoff,Haase,Castleton VT
55,Nico Montileone,Birel,Beaver Falls PA
58,Ryan Detlor,Praga,Madison AL
888,Luca Mars,Praga,Franklin Park PA
[/table]