eKartingNews.com United States Rotax Driver Rankings – 2013 Final Standings – Senior Max
California driver Jake Craig earns top spot in headline division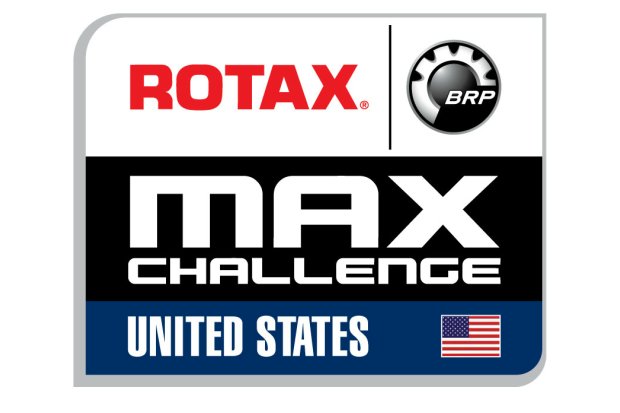 The 2013 season has closed, and with that, come the annual final standings of the eKartingNews.com United States Rotax Driver Rankings. In cooperation with the MAXSpeed Group, EKN utilizes the USRMC National Point Standings program and combined with the 'Driver Rankings' system to formulate the top drivers from the season. Back in May, the program was outlined in a May 1 article with the system structure and the events to be included in the EKN US Rotax Driver Rankings.
The EKN United States Rotax Driver Rankings tabulates the best six results for each USRMC driver in each of the six Rotax categories, using a weighted point system that increases based on event participation. Now that the season is completed, EKN is happy to highlight the top-10 drivers in each category, while also recognizing the #1 driver in each class heading into the 2014 season.
Senior Max
The Senior Max category is considered to be the elite division of the United States Rotax Max Challenge, featuring some of the best drivers the country has to offer. It is displayed by the talented 10 drivers featured in the 2013 standings, all a champion of some sort, either at their local program or on the national scene. Only two drivers returned from last year's top-10, as 115 drivers recorded results with many attempting to be a US champion, or be part of Team USA for the first ever Rotax Grand Finals on US soil. Half of the drivers hail from the state of Florida, but it was the west coast coming away with the top two positions in the final standings.
1. Jake Craig
Hometown: Mission Viejo, California
USRMC: Tri-C Karters
Points: 5656
Born: 10/24/97
Chassis: Tony Kart
Engine Service Center: TruTech Racing Engines
Sponsors: 2 Wild Karting, TruTech Racing Engines
Years Karting: 11
Favorite Track: Al Ain
2013 Accomplishments: Championship – Can-Am Karting Challenge, Rotax Grand Finals Team USA member, Champion – ProKart Challenge
2014 Goals: Qualify for Team USA, win US Rotax Grand Nationals, and win the SKUSA Pro Tour championship
[table width="300px"]
USRMC (Date),Finish,Points
Can-Am (5/19),1,958
Can-Am (6/15),3,934
Can-Am (6/16),2,943
Can-Am (7/6),2,949
Can-Am (7/7),3,939
Can-Am (9/21),1,933
[/table]
2. Stepanova Nekeel
Hometown: Seattle, Washington
USRMC: Can-Am Karting Challenge
Points: 5638
Age: 22
Chassis: Tony Kart
Engine Service Center: Black Racing Engines
Sponsors: N/A
Years Karting: 11
Favorite Track: Hit'em Up by Tupac Shakur
2013 Accomplishments: Lost 3lbs.
2014 Goals: Participate
[table width="300px"]
USRMC (Date),Finish,Points
Can-Am (5/18),1,958
Can-Am (5/19),2,949
Can-Am (6/15),4,924
Can-Am (6/16),3,934
Can-Am (7/7),1,958
Can-Am (9/21),3,915
[/table]
3. Oliver Askew
Hometown: Jupiter, Florida
USRMC: North Florida
Points: 5616
Age: 17
Chassis: Tony Kart EVK
Engine Service Center: Ocala Gran Prix
Sponsors: Ocala Gran Prix, Sparco USA, Swiftwick Socks, Savage Parts, Mom and Dad
Years Karting: 9
Favorite Track: Ocala Gran Prix
2013 Accomplishments: Champion – US Rotax Grand Nationals, Champion – Pan American Challenge, 3rd – Rotax Grand Finals
2014 Goals: To do my best in every race I attend and to also make my first appearance in a race car
[table width="300px"]
USRMC (Date),Finish,Points
GoPro (4/20),1,956
GoPro (4/21),2,946
North Florida (6/22),1,933
North Florida (7/13),1,925
North Florida (9/7),1,931
North Florida (9/21),1,925
[/table]
4. Nick Neri
Hometown: Palmetto, Florida
USRMC: North Florida
Points: 5599
Age: 18
Chassis: Tony Kart
Engine Service Center: Ocala Gran Prix
Sponsors: Ocala Gran Prix, Bell Helmets, Razor Image, GO Designs
Years Karting: 13
Favorite Track: Ocala Gran Prix
2013 Accomplishments: Rotax Grand Finals Team USA member, Orlando Kart Center Track Record Holder, Winner – GoPro Motorplex winner, 6x winner – Florida Karting Championship Series, Winner – Florida Winter Tour Senior Max
2014 Goals: In the upcoming year, I look forward to spending more time in various racecars, while still staying in a kart. I will be pushing hard for a DD2 National Title.
[table width="300px"]
USRMC (Date),Finish,Points
North Florida (3/9),1,936
GoPro (4/20),2,946
GoPro (4/21),1,956
North Florida (6/22),2,924
North Florida (7/13),2,916
North Florida (9/7),2,921
[/table]
5. Roger Ralston Jr.
Hometown: West Palm Beach, Florida
USRMC: Momentum Racing
Points: 5566
Born: 11/21/1996
Chassis: FA Kart
Engine Service Center: N/A
Sponsors: DirectView Security Systems, KartSport North America
Years Karting: 2 1/2
Favorite Track: GoPro Motorplex
2013 Accomplishments: My improvement throughout the whole season, and the results followed. I became more of a complete driver. First national race win at GoPro Motorplex, racing with some of the best in the world, and the relationships I made with some of the top people in racing.
2014 Goals: Compete in a variety of series with success in each one, acquire a ticket to the Rotax Grand Finals, win a major karting championship, and begin the transition from karts to cars.
[table width="300px"]
USRMC (Date),Finish,Points
North Florida (5/11),3,923
GoPro (6/16),2,921
GoPro (7/6),2,949
GoPro (7/7),3,939
GoPro (9/22),2,919
Burger King (10/6),3,915
[/table]
6. Dan Roeper
Hometown: Garden City, New York
USRMC: Momentum Racing
Points: 5565
Age: 17
Chassis: Birel
Engine Service Center: Ogden UK
Sponsors: Oemetrix Advanced Arch. Metal Work
Years Karting: 4
Favorite Track: Salbris, France
2013 Accomplishments: 6th – US Rotax Grand Nationals, Champion – South Florida RMC
2014 Goals: Earn a ticket to be on Team USA
[table width="300px"]
USRMC (Date),Finish,Points
GoPro (4/20),3,936
South Florida (5/18),1,914
GoPro (6/16),1,931
GoPro (7/6),3,939
GoPro (7/7),4,930
Burger King (10/5),3,915
[/table]
7. AJ Myers
Hometown: Palm Harbor, Florida
USRMC: North Florida
Points: 5552
Age: 17
Chassis: PCR
Engine Service Center: AM Engines
Sponsors: Checkered Motorsports, Myers Real Estate, AM Engines
Years Karting: 9
Favorite Track: US AIR Motorsports Raceway
2013 Accomplishments: 5th – US Rotax Grand Nationals, Champion – Rok Cup USA
2014 Goals: Win as many races as possible, and hopefully some championships along the way
[table width="300px"]
USRMC (Date),Finish,Points
North Florida (4/20),1,922
South Florida (6/8),2,902
North Florida (6/22),3,915
GoPro (7/6),1,958
GoPro (7/7),2,949
North Florida (7/13),3,906
[/table]
8. Lincoln Steel
Hometown: Stansbury Park, Utah
USRMC: MSquared Racing
Points: 5548
Born/Age: 1/28/1998
Chassis: Tony Kart EVR
Engine Service Center: MSquared Racing
Sponsors: KC Restoration
Years Karting: 8
Favorite Track: Miller Motorsports Park
2013 Accomplishments: Champion – Utah Karting Championship, won 8 of 12 races, finished on podium all 12 races
2014 Goals: To repeat UKC title. To run and to do well in the Rotax Summer Shootout and Grand Nationals
[table width="300px"]
USRMC (Date),Finish,Points
MSquared (4/6),1,928
MSquared (4/27),1,928
MSquared (5/18),1,922
MSquared (6/8),1,917
MSquared (8/25),1,922
MSquared (10/26),1,931
[/table]
9. Nick Losito
Hometown: Charlotte, North Carolina
USRMC: GoPro Motorplex
Points: 5540
Age: 26
Chassis: Tony Kart
Engine Service Center: Ocala Gran Prix
Sponsors: Ultra Pro Machining
Years Karting: 5
Favorite Track: Virginia International Raceway
2013 Accomplishments: Champion – GoPro Motorplex Senior Max, Polesitter – Rotax Summer Shootout
2014 Goals: Repeat as Senior Max champion at GoPro Motorplex, constantly improve as a driver and tuner
[table width="300px"]
USRMC (Date),Finish,Points
GoPro (5/11),3,917
GoPro (7/6),2,949
GoPro (8/25),1,908
GoPro (9/21),1,928
GoPro (10/13),2,916
GoPro (11/9),1,922
[/table]
10. Alex Tartaglia
Hometown: Colleyville, Texas
USRMC: Dallas Karting Complex
Points: 5533
Born/Age: February 9, 1996
Chassis: Sodi Kart
Engine Service Center: Dallas Karting Complex
Sponsors: Dad, Grandparents, Dallas Karting Complex, Ribtect
Years Karting: 13
Favorite Track: Musselman Honda Circuit
2013 Accomplishments: 1st – Texas ProKart Challenge (DD2 and Senior Max), 3rd – Lone Star Grand Prix
2014 Goals: Win more races in 2014 at Texas ProKart Challenge
[table width="300px"]
USRMC (Date),Finish,Points
Dallas Karting Complex (2/24),1,914
Dallas Karting Complex (3/23),1,925
Dallas Karting Complex (4/21),1,928
Burger King (5/4),2,919
Burger King (6/28),1,925
Burger King (6/29),1,922
[/table]
---
2013 United States Rotax Driver Rankings – Senior Max
[table]
Pos.,Driver,Races,Score,USPKS
1.,Jake Craig,11,5656,Tri-C Karters
2.,Stepanova Nekeel,8,5638,Can-Am
3.,Oliver Askew,10,5616,North Florida
4.,Nick Neri,10,5599,North Florida
5.,Roger Ralston Jr.,10,5566,Momentum Racing
6.,Dan Roeper,12,5565,Momentum Racing
7.,AJ Myers,9,5552,North Florida
8.,Lincoln Steel,8,5548,Msquared Racing
9.,Nick Losito,12,5540,GoPro Motorplex
10.,Alex Tartaglia,14,5533,Dallas Karting Complex
11.,Andrew Sherry,6,5531,Northeast
12.,Jarrett Lile,9,5518,Red Line Oil Karting Championship
13.,Brenden Johnson,18,5508,Powerade Karting Championship
14.,Jonathan Kotyk,8,5503,North Florida
15.,Chase Hadean,10,5498,NOLA
16.,Chaz Nagel,8,5490,Dallas Karting Complex
17.,Thomas Roth,12,5486,Northeast
18.,Adam Taylor,7,5474,Jet Karting
19.,Nick Frangoulis,10,5469,Northeast
20.,Max Mallinen,9,5468,Msquared Racing
21.,Everett Thomas,12,5463,NOLA
22.,Daniel De La Calle,9,5462,Red Line Oil Karting Championship
23.,Lee Selbach,13,5457,Powerade Karting Championship
24.,Andrew Palmer,6,5449,Jet Karting
25.,Louie Pagano,7,5445,Dallas Karting Complex
26.,Joe Zahavi,13,5441,NOLA
27.,Tommy Vieth,7,5439,North Texas Karters
28.,Billy Ogle,7,5435,Northeast
29.,Marina Yardley,8,5434,Msquared Racing
30.,Andrew Wiener,8,5432,Tri-C Karters
31.,Luis Zervigon,7,5432,NOLA
32.,Conner Clay,16,5431,North Texas Karters
33.,Miles Zervigon,6,5417,NOLA
34.,Bailey Murphy,7,5402,Bondurant
35.,Nick Landi,12,5400,Northeast
36.,Andrew Zimmer,6,5395,Can-Am
37.,Denis Cammerato,8,5387,Powerade Karting Championship
38.,Joe Criscione,8,5382,Can-Am
39.,John McCusker,6,5371,Northeast
40.,Ronnie Price,10,5368,Burger King
41.,Dustin Stross,8,5362,North Florida
42.,James Swygert,7,5361,Powerade Karting Championship
43.,David Salazar,8,5359,Msquared Racing
44.,Joseph Licciardi,9,5354,NOLA
45.,Austin Jordan,11,5347,North Florida
46.,Artie Carpenter,8,5338,Can-Am
47.,Troy Cowart,11,5338,Dallas Karting Complex
48.,Bradley Smith,7,5336,North Texas Karters
49.,Dominic Tesoro,6,5330,South Florida
50.,Jack Oliver,8,5327,Jet Karting
51.,Nick Grosze,8,5322,Dallas Karting Complex
52.,Annie Hayden,6,5309,North Florida
53.,Porter Aiken,7,5309,North Florida
54.,Morgan Healey,9,5308,North Florida
55.,Sam Watson,9,5303,GoPro Motorplex
56.,Ellis Musso,7,5296,NOLA
57.,Joseph Ricard,9,5279,NOLA
58.,James Raffield,9,5277,Powerade Karting Championship
59.,Ali Manning,9,5269,Red Line Oil Karting Championship
60.,Dev Gore,10,5264,GoPro Motorplex
61.,Brad Nyman,6,5231,Compressed Air Equipment F1 Karting
62.,Derek Dignan,6,5224,Jet Karting
63.,Zachary Weiss,6,5221,Powerade Karting Championship
64.,Russell Francis,6,5218,Can-Am
65.,Michael Gutenberger,6,5135,Can-Am
66.,Varun Choksey,10,5124,North Florida
67.,Nicholas Chow,9,5083,Can-Am
68.,Paul Vaccaro,9,5076,Can-Am
69.,Hailey Groff,8,5073,Can-Am
70.,Max Mulkey,8,5013,Can-Am
71.,Thomas Appleton,6,4969,Northeast
72.,Jason Dempster,5,4542,Rotax of the Rockies
73.,Aryton Mutagaana,5,4520,Pitt Race Karts
74.,Kyle Byers,5,4519,Can-Am
75.,Carlos Calderon,5,4513,Red Line Oil Karting Championship
76.,David Zippie,5,4471,Rotax of the Rockies
77.,McKenna Carey,5,4436,Rotax of the Rockies
78.,Pablo Carballedo,5,4404,Red Line Oil Karting Championship
79.,Johnny Neufeld,5,4396,North Texas Karters
80.,Derek Wang,5,4383,Can-Am
81.,Carson Kapica,5,4252,Northeast
82.,Emily Maddison,5,4212,Can-Am
83.,Nigel Brooks,5,4185,Northeast
84.,Sam Beasley,4,3736,Jet Karting
85.,Phillip Arscott,4,3717,Can-Am
86.,William Owen,4,3681,Rotax of the Rockies
87.,Zachary Rouse,4,3595,NOLA
88.,Carlee Taylor,4,3588,Tri-C Karters
89.,Patrick Flynn,4,3576,North Texas Karters
90.,Alex Kwan,4,3565,Red Line Oil Karting Championship
91.,Tyler Gronowski,4,3555,Rotax of the Rockies
92.,Nick Lefferdo,4,3430,GoPro Motorplex
93.,Reny Follett,4,3259,Can-Am
94.,Alejandro Fernandez,3,2720,Tri-C Karters
95.,Phil DeLaO,3,2720,Bondurant
96.,Grace Humphris,3,2699,Jet Karting
97.,Logan Bearden,3,2683,Burger King
98.,James Flynn,3,2677,North Texas Karters
99.,Stuart Lanza,3,2675,Powerade Karting Championship
100.,Tyler Brooks,3,2670,Tri-C Karters
101.,DJ Ortiz,3,2669,North Texas Karters
102.,Justin Peck,3,2667,Msquared Racing
103.,Zach Pettinicchi,3,2664,Red Line Oil Karting Championship
104.,Kevin Barbesino,3,2659,North Florida
105.,Philip Stoleman,3,2648,Can-Am
106.,Max Lupfer,3,2643,Compressed Air Equipment F1 Karting
107.,Diego Pelosi,3,2620,Tri-C Karters
108.,Marisa Campbell,3,2575,North Texas Karters
109.,Randy Sampson,3,2547,GoPro Motorplex
110.,Martin Kompas,3,2483,Northeast
111.,Jack Weprin,2,1866,Northeast
112.,Hunter Cento,2,1854,Momentum Racing
113.,Arie Ouimet,2,1848,Northeast
114.,Austin McCusker,2,1841,Northeast
115.,Gavin Reichelt,2,1841,Northeast
116.,Sean Owens,2,1810,Dallas Karting Complex
117.,Justin Yanez,2,1807,Red Line Oil Karting Championship
118.,Sean Conyers,2,1807,Bondurant
119.,Aaron Schmitt,2,1806,South Florida
120.,Paul Bonilla,2,1792,Tri-C Karters
121.,Elliot Finlayson,2,1784,Jet Karting
122.,Chuck Cornwell,2,1773,North Texas Karters
123.,Dylan Albiani,2,1771,Red Line Oil Karting Championship
124.,Chris Dillon,2,1770,South Florida
125.,Marco Eakins,2,1755,Can-Am
126.,Jesse Gwin,2,1753,Red Line Oil Karting Championship
127.,Andy Seesemann,2,1750,Tri-C Karters
128.,Daley Pagano,2,1744,Northeast
129.,Roman Treiak,2,1737,Jet Karting
130.,Joey Wimsett,2,1686,Can-Am
131.,Michael Pagano,2,1677,Northeast
132.,Spencer Bogar,2,1674,Northeast
133.,Mason Marotta,1,925,Tri-C Karters
134.,Alex Keyes,1,922,Red Line Oil Karting Championship
135.,Shelton Wright,1,919,NOLA
136.,Jeremy Doll,1,911,Compressed Air Equipment F1 Karting
137.,Kristina Vorndran,1,911,Northeast
138.,Brennan Harrington,1,904,Jet Karting
139.,George Yandall,1,903,Bondurant
140.,Andrew Evans,1,902,South Florida
141.,Quentin DeBoever,1,902,North Florida
142.,Nick Rivellini,1,899,Northeast
143.,John Crow,1,896,Tri-C Karters
144.,Madison Snow,1,896,Msquared Racing
145.,Raul Costa,1,896,South Florida
146.,Gary Trauth,1,892,NOLA
147.,Jim Cataldo,1,889,Northeast
148.,Austin Kumbrell,1,884,Bondurant
149.,Bryan Breaux,1,884,NOLA
150.,Phillip McInnes,1,879,Burger King
151.,Danny Zajac,1,877,Jet Karting
152.,Jacob Donald,1,862,Pitt Race Karts
153.,Alex Noonan,1,845,Northeast
154.,Salvo Sparacio,1,819,Northeast
155.,Scott Falcone,1,805,Rotax of the Rockies
[/table]