Portland Auto Show a Success for WORD Racing, iKart, and Karting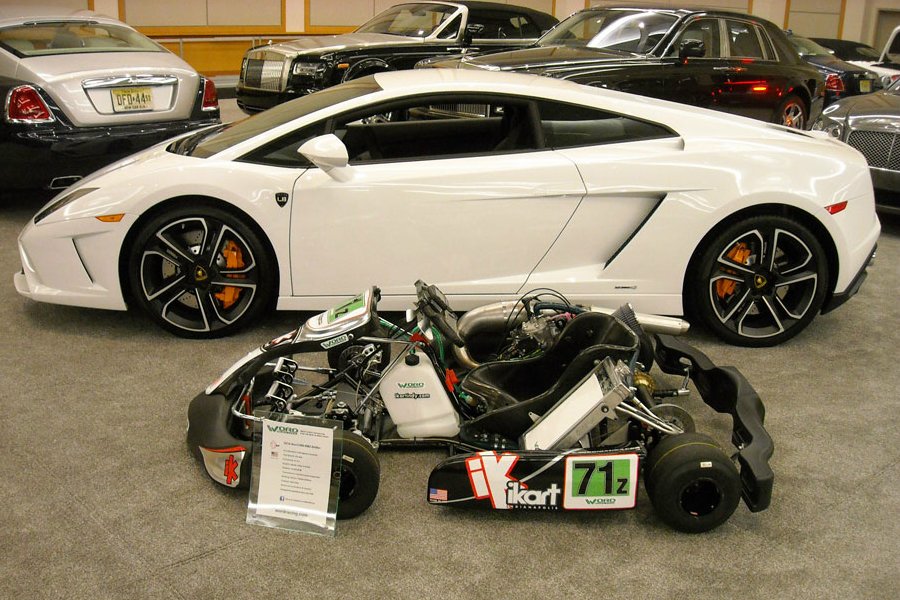 WORD Racing's iKart Shifter Kart attracted crowds at this year's Portland Auto Show. The show ran for four days at the OregonConvention Center, and it was a great opportunity to display the USA-made iKart, and to promote karting in general. Special thanks to the Portland Karting Association for allowing them to share their booth.
The Portland Auto Show averages around 100,000 attendees. This year's attendance was probably half that number due to the snow and freezing rain, but a steady flow of people visited the WORD Racing/iKart booth learning more about karting. They showed race videos and handed out brochures that included local race schedules. In addition to the iKart display, PKA had a kid kart and a junior kart for kids to sit in. It was an excellent opportunity to show car enthusiasts what karting is all about. Next up is the Portland Roadster Show!
WORD Racing is the west coast distributor for iKart and provides track side support for the Northwest Gold Cup series, the Can-Am Karting Challenge, and local club races in Oregon. Come see the new iKart Shifter in action! To learn more about WORD Racing, or to reserve an Arrive & Drive in the new iKart visit www.wordracing.com