eKartingNews.com United States Rotax Driver Rankings – 2013 Final Standings – Micro Max
Gonzales ends Micro career as top driver in 2013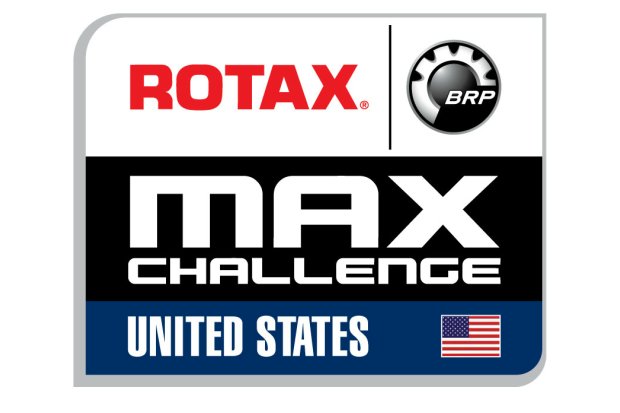 The 2013 season has closed, and with that, come the annual final standings of the eKartingNews.com United States Rotax Driver Rankings. In cooperation with the MAXSpeed Group, EKN utilizes the USRMC National Point Standings program and combined with the 'Driver Rankings' system to formulate the top drivers from the season. Back in May, the program was outlined in a May 1 article with the system structure and the events to be included in the EKN US Rotax Driver Rankings.
The EKN United States Rotax Driver Rankings tabulates the best six results for each USRMC driver in each of the six Rotax categories, using a weighted point system that increases based on event participation. Now that the season is completed, EKN is happy to highlight the top-10 drivers in each category, while also recognizing the #1 driver in each class heading into the 2014 season.
Micro Max – Updated 02.03.14 / 2:45pm
The Micro Max division continues to grow throughout the country, with 20 more drivers included as part of the US Rotax Driver Rankings, after seeing a number graduate to the Mini Max level. Just 75 points separate the top-10, with five drivers returning and with eight different USRMC programs represented. Six of the drivers making the top-10 are set to move up to Mini Max in 2014.
1. Tyler Gonzalez
Hometown: Saint Cloud, Florida
USRMC Series: North Florida
Points: 5600
Born: July 19, 2004
Chassis: AM Kart
Engine Service Center: AM Engines
Sponsors: AM Engines, AM Racing Kart, Superior Coating Systems
Years Karting: 2
Favorite Track: NOLA Motorsports Park
2013 Accomplishments: Winner – Rotax Summer Shootout, Pole Position – Rotax Pan American Challenge, Champion – North Florida Rotax Challenge
2014 Goals: Continue to learn and improve in the Mini Max category
[table width="300px"]
USRMC (Date),Finish,Points
North Florida (3/9),1,939
North Florida (5/11),1,936
North Florida (6/22),1,922
GoPro (7/6),1,950
GoPro (7/7),3,931
North Florida (9/7),1,922
[/table]
2. Harry Coulton
Hometown: West Palm Beach, Florida
USRMC Series: Momentum Racing
Points: 5585
Age: 10
Chassis: Birel
Engine Service Center: AM Engines
Sponsors: AM Engines, MRP Motorsport
Years Karting: 6
Favorite Track: NOLA and GoPro Motorplex
2013 Accomplishments: Podium – Florida Winter Tour, Winner – Florida Winter Tour, Champion – South Florida Rotax Challenge, Champion – Homestead Karting, Champion – Momentum Racing Rotax Challenge, Vice-Champion – Rotax Pan-American Challenge, Double Podium – Rotax Summer Shootout, Micro Max Rotax Grand Finals Invitational Qualifier
2014 Goals: Win Mini Max Championships, race in Europe
[table width="300px"]
USRMC (Date),Finish,Points
GoPro (5/11),1,928
South Florida (5/19),2,927
Momentum (6/29),1,931
GoPro (7/6),3,931
GoPro (7/7),2,941
South Florida (9/8),1,928
[/table]
3. Derek Carmenate
Hometown: Miami, Florida
USRMC Series: South Florida
Points: 5561
Age: 10
Chassis: Benik
Engine Service Center: Supertune
Sponsors: Kart Benik, Supertune, Strictly Business Records, Av-Core Aviation
Years Karting: 5
Favorite Track: NOLA Motorsports Park
2013 Accomplishments: Micro Max Rotax Grand Finals Invitational Qualifier, Champion – Rok Cup USA Mini-Rok, Florida Winter Tour Top Qualifier-Podium Finisher, Vice-Champion – South Florida Rotax Challenge Spring Series
2014 Goals: Win Mini Max National Champion
[table width="300px"]
USRMC (Date),Finish,Points
South Florida (5/18),1,928
South Florida (5/19),1,936
South Florida (6/9),2,913
GoPro (7/6),4,922
South Florida (7/13),1,931
South Florida (10/6),1,931
[/table]
4. Dylan Tavella
Hometown: Massapequa, New York
USRMC Series: Northeast
Points: 5558
Born: April 24, 2002
Chassis: Tony Kart
Engine Service Center: Iron Rock Motors
Sponsors: GT7 Motorsports
Years Karting: 6
Favorite Track: OVRP and NOLA
2013 Accomplishments: 3rd overall in FWT Micro Max, 4th overall in FWT TaG Cadet, Winner – Texas ProKart Challenge, Double Winner – SKUSA SummerNationals, Champion – U.S Rotax Grand Nationals, Champion – Rotax Pan American, Winner – Streets of Lancaster Grand Prix, Winner – Micro Max Rotax Grand Finals Invitational, Winner in all (11) club races at Mooresville NC, OVRP and Kershaw
2014 Goals: To do it again!
[table width="300px"]
USRMC (Date),Finish,Points
GoPro (4/20),1,933
GoPro (4/21),1,931
Northeast (6/9),1,919
GoPro (6/16),1,925
GoPro (7/7),4,922
GoPro (8/25),1,928
[/table]
5. Jordan Heffner
Hometown: Lakewood Ranch, Florida
USRMC Series: North Florida
Points: 5543
Age: 10
Chassis: Tony Kart
Engine Service Center: CMW Engines
Sponsors: HeffnerKartParts.com
Years Karting: 2.5
Favorite Track: Ocala Gran Prix
2013 Accomplishments: Champion – Florida Karting Championship Series, 10th – Micro Max Rotax Grand Finals Invitational
2014 Goals: To become as competitive in Mini Max as I was in Micro Max
[table width="300px"]
USRMC (Date),Finish,Points
North Florida (5/11),2,927
North Florida (5/25),1,925
GoPro (9/21),1,922
GoPro (9/22),1,931
GoPro (10/13),2,919
North Florida (10/26),2,919
[/table]
6. Alex Verhagen
Hometown: Mooresville, North Carolina
USRMC Series: GoPro Motorplex
Points: 5533
Age: 10
Chassis: Arrow
Engine Service Center: KartSport North America
Sponsors: KartSport North America
Years Karting: 4
Favorite Track: GoPro Motorplex
2013 Accomplishments: Champion – GoPro Rotax Challenge
2014 Goals: Move up to Mini Max, and want to win championship at GoPro Motorplex, hope to finish on the podium at U.S. Rotax Grand Nationals.
[table width="300px"]
USRMC (Date),Finish,Points
GoPro (4/21),2,921
GoPro (5/11),2,919
GoPro (8/25),2,919
GoPro (9/22),2,921
GoPro (10/13),1,928
GoPro (11/9),1,925
[/table]
7. Diego LaRoque
Hometown: Phoenix, Arizona
USRMC Series: Bondurant
Points: 5531
Born: March 7, 2006
Chassis: Birel
Engine Service Center: Black Racing Engines
Sponsors: Family
Years Karting: 2
Favorite Track: PKRA and NOLA
2013 Accomplishments: Winner – Rotax Challenge of the Americas, 3rd – Can-Am Karting Challenge, Double Champion – Bondurant Rotax Max Challenge, Micro Max Rotax Grand Finals Invitational Qualifier
2014 Goals: Continue to develop my racecraft, win races, practice a lot, obtain some sponsorship, and have fun.
[table width="300px"]
USRMC (Date),Finish,Points
Bondurant (4/6),1,925
Can-Am (7/6),1,928
Can-Am (7/7),1,928
Bondurant (8/17),1,919
Bondurant (10/5),1,914
Bondurant (11/2),1,917
[/table]
8. Nicholas d'Orlando
Hometown: Hartsdale, New York
USRMC Series: Northeast
Points: 5528
Born: April 9, 2003
Chassis: Tony Kart
Engine Service Center: KoeneUSA
Sponsors: Lane Office, The Graphic Department, Integrity Consulting Group, Oakland Valley Race Park
Years Karting: 5
Favorite Track: Oakland Valley Race Park
2013 Accomplishments: Vice-Champion – US Rotax Grand Nationals, Winner & 2nd – Rotax Summer Shootout, Top-five – Micro Max Rotax Grand Finals Invitational, 8th – SKUSA SuperNationals
2014 Goals: Moving up to Mini Max, to be competitive at the national level, strive for top results in TaG Cadet, develop skills as a racer on and off the track.
[table width="300px"]
USRMC (Date),Finish,Points
Northeast (4/28),2,902
GoPro (7/6),2,941
GoPro (7/7),1,950
Northeast (9/7),2,910
Burger King (10/5),2,913
Burger King (10/6),2,913
[/table]
9. Pauly Massimino
Hometown: Charlotte, North Carolina
USRMC Series: Powerade
Points: 5527
Age: 10
Chassis: AM Kart
Engine Service Center: AM Engines
Sponsors: Twin Transmissions, BethLocalSEO
Years Karting: 3
Favorite Track: Daytona Kart Track
2013 Accomplishments: Champion – Carolina Motorsports Park Karting Challenge, 3rd – GoPro Motorplex Challenge, 5th – Rotax Summer Shootout, 9th – U.S. Rotax Grand Nationals, 29th – Micro Max Rotax Grand Finals Invitational
2014 Goals: We are looking forward to continuous success in the WKA Manufacturers Cup Series, Great Lakes Sprint Series, and US Rotax Grand Nationals.
[table width="300px"]
USRMC (Date),Finish,Points
GoPro (3/16),1,928
Powerade (3/23),1,914
Powerade (4/27),1,925
Powerade (5/11),1,922
Powerade (9/28),1,919
Powerade (10/19),1,919
[/table]
10. Max Wright
Hometown: Damascus, Oregon
USRMC Series: Can-Am
Points: 5525
Age: 10
Chassis: Energy
Engine Service Center: TruTech
Sponsors: Mom, Dad, and sisters; Black Flag Racing
Years Karting: 2
Favorite Track: South Oregon Karters
2013 Accomplishments: Champion – Can-Am Karting Challenge, Micro Max Rotax Grand Finals Invitational Qualifier
2014 Goals: Win Rotax Challenge of the Americas, Rotax Can-Am, and finish well at the U.S. Rotax Grand Nationals.
[table width="300px"]
USRMC (Date),Finish,Points
Can-Am (5/18),3,912
Can-Am (6/15),1,925
Can-Am (6/16),2,916
Can-Am (7/6),2,919
Can-Am (9/21),1,925
Can-Am (9/22),1,928
[/table]
---
2013 United States Rotax Driver Rankings – Micro Max
[table]
Pos.,Driver,Races,Score,USRMC
1.,Tyler Gonzalez,18,5600,North Florida
2.,Harry Coulton,14,5585,Momentum Racing
3.,Derek Carmenate,12,5561,South Florida
4.,Dylan Tavella,10,5558,Northeast
5.,Alex Verhagen,11,5533,GoPro Motorplex
6.,Diego LaRoque,22,5531,Bondurant
7.,Jordan Heffner,16,5531,North Florida
8.,Nicholas D'Orlando,9,5528,Northeast
9.,Pauly Massimino,20,5527,Powerade
10.,Max Wright,9,5525,Can-Am
11.,Gino Sandoval,9,5523,Red Line Oil Karting
12.,Maxwell Waithman,10,5519,Burger King
13.,Dustin Salaverria,8,5517,Msquared Racing
14.,Hannah Greenemeier,19,5508,Rotax of the Rockies
15.,Aiden O'Neill,8,5507,Red Line Oil Karting
16.,Liam Letzsch,7,5497,Bondurant
17.,Filip Niemkiewicz,10,5489,Rotax of the Rockies
18.,Kai Palomino,13,5487,South Florida
19.,Justin White,11,5481,Northeast
20.,Sebastian Montoya,14,5472,South Florida
21.,Chase Oliveri,11,5470,Momentum Racing
22.,Reece Gold,16,5465,Momentum Racing
23.,Bryce Haines,10,5464,North Florida
24.,Matt Crowell,7,5461,Bondurant
25.,Sebastian Davis,15,5460,Bondurant
26.,Tyler Maxson,20,5459,Powerade
27.,Jonathan Portz,8,5457,Can-Am
28.,Ethan Arndt,14,5453,Burger King
29.,Jeremy Fairbairn,13,5453,Momentum Racing
30.,Garrette Randolph Jr.,7,5450,Red Line Oil Karting
31.,Chloe Chambers,13,5436,Northeast
32.,Bryson Ruff,22,5433,Powerade
33.,Corbin Emery,10,5430,Rotax of the Rockies
34.,Dante Tekampe,11,5429,Powerade
35.,Humberto Porrata,12,5428,Momentum Racing
36.,Lucas Smalec,9,5414,Jet Karting
37.,Jo Nunez,9,5412,South Florida
38.,Connor Zilisch,15,5411,Powerade
39.,David Morales,9,5405,South Florida
40.,Livia Iocona,13,5404,Compressed Air Equipment F1 Karting
41.,Alexis Apodaca,11,5394,Rotax of the Rockies
42.,William Robusto,9,5393,Powerade
43.,Jose Nevarez,7,5379,Dallas Karting Complex
44.,Austin Portalski,9,5376,Can-Am
45.,Arias Deukmedjian,9,5374,Momentum Racing
46.,Paden Hall,11,5372,Bondurant
47.,Emiliano Richards,6,5370,Burger King
48.,Robert Mather,12,5363,Bondurant
49.,Hayden LeFever,11,5361,Dallas Karting Complex
50.,Josh Pierson,10,5352,Can-Am
51.,Tait Blum,7,5341,Red Line Oil Karting
52.,Palmer Mahoney,6,5339,Rotax of the Rockies
53.,Alfonso Lombardo,9,5338,Compressed Air Equipment F1 Karting
54.,Ethan Tavares,8,5332,Red Line Oil Karting
55.,Cash Tiner,10,5319,Dallas Karting Complex
56.,Tyler Ruth,7,5319,Bondurant
57.,Race Godeloson,8,5304,Red Line Oil Karting
58.,Travis Devendorf,6,5298,South Florida
59.,Mark Lerner,7,5296,Momentum Racing
60.,Isabella Robusto,8,5287,Powerade
61.,Grant Langon,8,5281,Red Line Oil Karting
62.,Kyle Dickerson,10,5273,North Texas Karters
63.,Tommy Traylor,10,5266,Bondurant
64.,Tommy Beyersdorf,9,5237,Powerade
65.,Sofie Eriksen,8,5226,Red Line Oil Karting
66.,Salvatore Caniglia,10,5225,South Florida
67.,Carter Beegle,6,5215,Powerade
68.,Maddison Folsom,9,5211,North Florida
69.,Blake Portalski,9,5205,Can-Am
70.,Wade Westlake,8,5169,Powerade
71.,Ashton Chilton,8,5153,South Florida
72.,Jacob Yesnick,5,4515,Tri-C Karters
73.,Hayden Hochhalter,5,4439,Can-Am
74.,Max Ellgen,5,4425,Red Line Oil Karting
75.,Rayce Dykstra,5,4357,Rotax of the Rockies
76.,Zander Seigel,5,4349,Rotax of the Rockies
77.,Payton Durrant,4,3629,Msquared Racing
78.,Aidan Harrington,4,3626,Jet Karting
79.,Ugo Ugochukwu,4,3615,Northeast
80.,Austin Torgerson,4,3603,Can-Am
81.,Valerie Pieger,4,3550,Bondurant
82.,Max Van Deren,3,2647,Rotax of the Rockies
83.,Giano Taurino,3,2638,Momentum Racing
84.,Sylvie Small,3,2589,Bondurant
85.,Jake Crawford,2,1799,North Texas Karters
86.,Mark Fineis,2,1780,GoPro Motorplex
87.,Cole Thompson,2,1779,Rotax of the Rockies
88.,Ellie Musgrave,2,1768,Can-Am
89.,Joshua Love,2,1768,Rotax of the Rockies
90.,Danica Humphries,2,1752,Burger King
91.,Dillon DeFonce,2,1744,Northeast
92.,Abby Keyes,2,1739,Red Line Oil Karting
93.,Ashton Torgerson,2,1695,Can-Am
94.,Luke Fineis,1,924,GoPro Motorplex
95.,Giovanni Bromante,1,911,Northeast
96.,Logan Keesling,1,883,Rotax of the Rockies
97.,Aryton Ori,1,854,North Florida
98.,Jake Knepper,1,836,North Florida
[/table]