California ProKart Challenge Prepping for Opening Event of 2014
Big numbers expected to match fantastic racing at Buttonwillow Raceway Park next weekend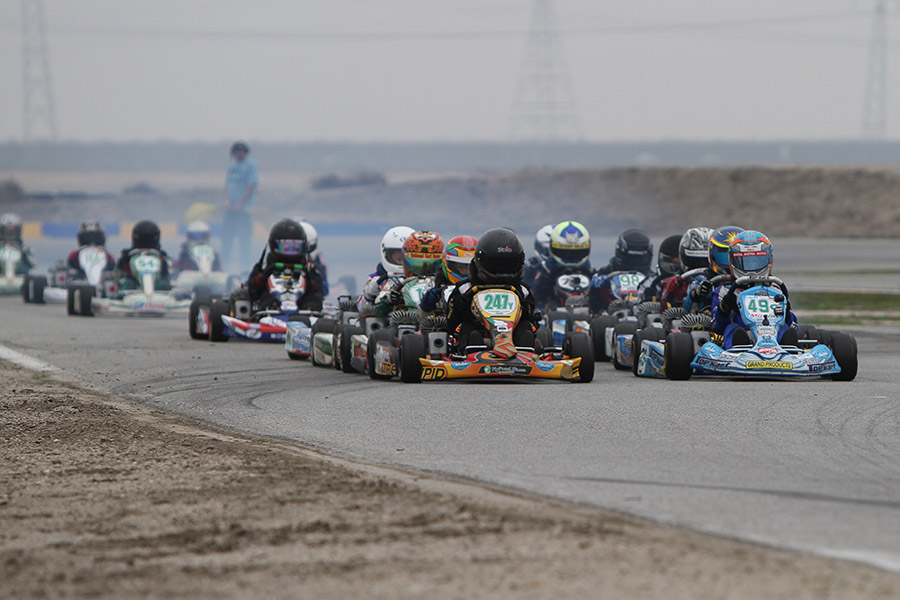 Fields for the California ProKart Challenge are expected to be stacked again for 2014 (Photo: dromophotos.com)
The Superkarts! USA California ProKart Challenge is primed to launch its 2014 campaign January 31-February 1 at ButtonwillowRacewayPark. The California PKC has been the foundation of the SKUSA regional program, proven to be one of the best regional options for California racers over the last nine years. Drivers and teams who race with the California PKC get the most bang for their buck week in and week out, as the program provides a competitively-priced race weekend experience along with the best wheel-to-wheel racing. The California PKC kicks off what will be its 10th season with a very packed paddock expected to fill up the Buttonwillow, California facility.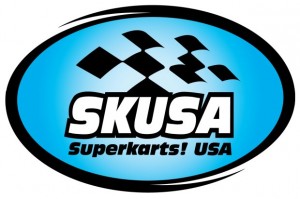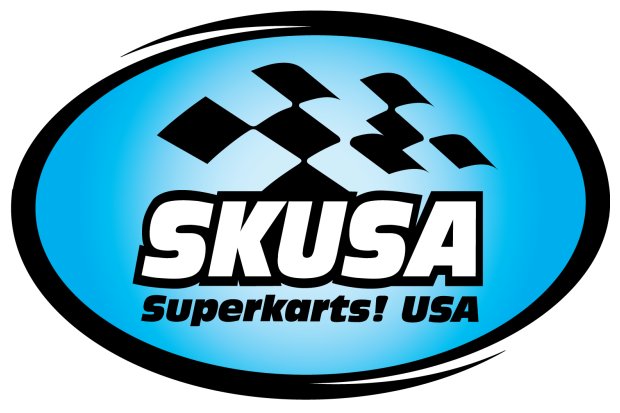 Historically, the opening weekend of the California PKC has been one of the highest attended events on their schedule, as last year's first round boasted 150 entries. This year, the season opener is on pace to easily match that record. The stage is set for season-long championship battles in Buttonwillow, and racers will finally get back to what they love to do, racing. Plenty of teams and drivers have already taken advantage of SKUSA's pre-entry program – with a deadline set for January 29 at midnight — ensuring pre-entry pricing as well as entry into classes that may have to be capped.
Entries in the Vemme Kart/Extreme Karting S1 Pro Stock Moto class look promising, featuring two big names on the pre-entry list so far. Reigning S2 Semi-Pro Stock Moto series champion Connor Wagner has been bumped up to the S1 ranks and will continue to contest the California PKC, just at a higher level. Wagner will be joined by Ryan Kinnear, who is a fellow Texan and former S2 racer. Kinnear was crowned the S2 champion in his home region of the Texas ProKart Challenge last year. Along with an impressive run at the SuperNationals in Las Vegas that was cut short by mechanical issues, Kinnear has gained the right to race with the best. They all will be chasing defending series champion Billy Musgrave, who dominated the 2013 program with five victories in six rounds.
The Mike Manning Karting TaG Senior category will feature plenty of new faces, as well as some familiar ones. Jake Craig is the reining class champion on the California PKC and will fend off challenges from plenty of the sport's best. Among those challengers will be third year Senior driver Austin Elliott, who finished fourth in last year's standings, along with rookies Nick Ramirez and Jake Preston.
The entries are already rolling in for the Phil Giebler Racing S2 Semi-Pro Stock Moto field. Last year's champion Connor Wagner moves up to S1 this year, allowing the elder Robert Marks to return as the top driver from 2013. SKUSA Pro Tour racers Curtis Paul Jr. and Kolton Griffin, along with Texan Luke Shanahan, are among those looking to move up in the standings for 2014. Jarred Campbell and Carter Williams will be among the rookies in S2 this year. As they finished 1-2 in the S5 Junior Stock Moto class in both the California PKC and the Pro Tour in 2013, they are expected to be heavy hitters in their new class.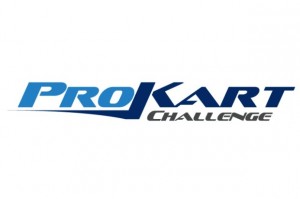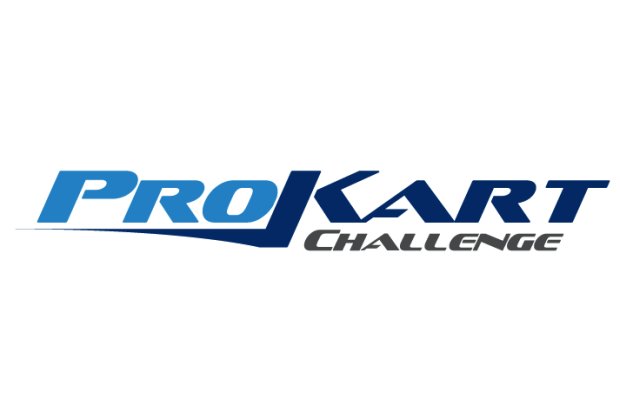 As always one of the marquee classes on the SKUSA schedule, especially in California in 2014, will be the 2 Wild Karting S4 Master Stock Moto class. Perhaps the biggest storyline heading into round one at Buttonwillow is the return of karting legend Darren Elliott. A prolific kart racer who has won at nearly every level of sprint racing, Elliott has brought plenty of buzz to the California PKC's opening weekend. S4 regulars such as Ken Schilling, Darrell Tunnell and Chris Fosso will be there to challenge Elliott in his return, along with defending class champion Willy Musgrave. The class will be joined by the regional local option categories — S4 Magnum sponsored by Mothers Polish and S3 presented by Nash Motorsportz.
The TaG Cadet class sponsored by Pure Karting is looking stacked as usual, with an already impressively large pre-entry list heading into Buttonwillow. Trey Brown, Hayden Wagner, Colin Queen and many other Cadet pilots are ready to take their shot at reigning class champion Ryan Schartau. TaG Cadet racing has proven to be some of the best wheel-to-wheel action year after year within all of the SKUSA ProKart Challenges, and California is certainly no exception. Last year, a TaG Rookie division was created to help motivate the youngest and newest Cadets with podium recognition at each PKC race, and will again run within the TaG Cadet category in 2014. With the return of the Mini ROK discount program to support new racers in the class, this group is sure to surpass 30 drivers on track this season.
TaG Junior presented by Buddy Rice Karting will surely be competitive, based off the entries already sent in. Carter Williams was the champion last year, but has graduated up to the Senior level and is focusing on S2. Noah Gray, Christian Brooks and a host of others will all stay in the Junior ranks for 2014, and are expected to be contenders in Buttonwillow. Gary Lyles has advanced up from TaG Cadet to join the TaG Junior field in 2014. Returning from last year as well is Hannah Grisham, Justice Lepe and Michael Avansino.
After being dominated the last couple of years by a pair of drivers, the Sunshine Daydream Creations S5 Junior Stock Moto class welcomes several new drivers to the class. Northern California racer Jason Pettit will be joined by Zach Arthur and Nicky Hays, who both make the transition to shifter karts after racing in TaG Junior in 2013. Class regulars, such as Roy Fulmer IV and Garrett Dixon, are already scheduled to be back in S5.
Billy Cleavelin will return to defend his 2013 PKC championship in the Leading Edge Motorsports TaG Master field and will again be challenged by his runner-up finisher Ethan Wilson. Pro Tour regular and east coast racer Chuck Gafrarar is slated to be at Buttonwillow as well, after a successful 2013, with a number of others expected to battle for the class championship in 2014.
At-track registration and check-in will open on Friday, January 31st at 7:00 a.m. with the tire and fuel desks opening up 30 minutes later. Drivers and teams will prep for the event when the track goes hot at 9:00 a.m. with open practice. On Saturday, gates open at 6:30 a.m. with the first practice session scheduled to go hot an hour later at 7:30. Complete race information can be found at the California PKC Event Page.
Superkarts! USA would like to remind competitors that Kerman Kart Club is hosting an event at Buttonwillow this weekend on Saturday and Sunday, and California PKC racers are welcome to take the opportunity for early preparation. For more info on anything related to Superkarts! USA, please visit the website – www.superkartsusa.com – or call the SKUSA head office at 951-491-0808.