Lachlan DeFrancesco Set for Florida Winter Tour Competition
DFR Driver taking on the FWT under the newly formed BENIK Team and powered by Supertune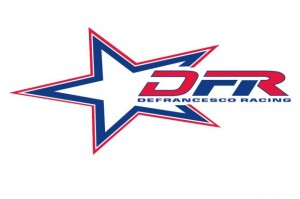 Entering the 2014 karting season, up and coming driver Lachlan DeFrancesco is set to make his return to national level karting. Racing under the DFR banner aboard a Supertune USA powered BENIK chassis, the youngest DeFrancesco driver will compete in the TaG Cadet division this weekend before trading in his Vortex powered engine for a Rotax to compete in the talent filled Rotax Mini Max ranks.
Returning to karting in the fall of 2013 after a one-year hiatus, Lachlan has been on a tear scoring podium results throughout the state of Florida. Competing at the Superkarts! USA (SKUSA) SuperNationals, DeFrancesco transferred through the last chance qualifier to make the main event of 40 out of a field of an international 88 drivers.
"Lachlan is looing to follow in the footsteps of his older brother Devlin," expressed Octane Sports Development's Nick Mitchell. "He has been working hard the past three months and for such a young driver, he is so focused and determined to succeed. We are all looking forward to the Florida Winter Tour and 2014."
Set to take to the track late this week, Lachlan will compete in two separate race days this coming weekend in the TaG Cadet class. Looking to start the season off right, the youngest DeFrancesco pilot will look to stand atop the podium.
Supported by Delavaco Group, BRM Watches and Coldstone Creamery, friends, family and sponsors can follow Lachlan live online at www.FloridaWinterTour.com/Live.
For more information, please contact Fernando Coser via e-mail to fernando.coser@xyzlive.com.br.
For information on press releases or other media services offered by Race Tech Development, please contact Mike Maurini via e-mail at Info@RaceTechDevelopment.com or 317.270.8723. Race Tech Development can also be found on Twitter at @RaceTechDvlp as well as Facebook at their Race Tech Development Fan Page.