Paddock Insider: 2013 RoboPong 200
A weekend blog as the endurance event at New Castle Motorsports Park unfolds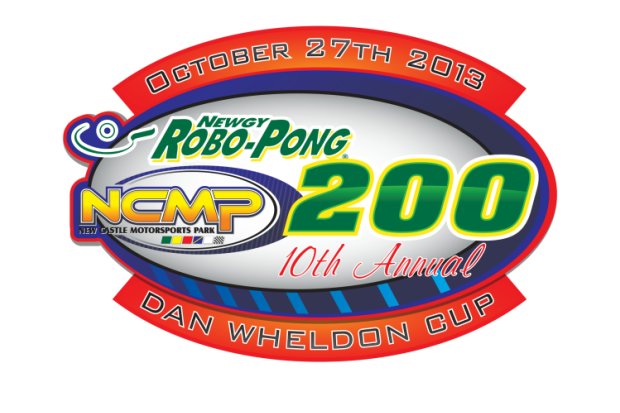 EKN's Paddock Insider is a new Trackside coverage addition, bringing you notes, updates and breaking news as it happens. The article will be a timeline of events as they happen during the 2013 RoboPong 200. The information will not be seen anywhere else, including interviews and photos. Please feel free to comment and discuss our coverage and today's action in the EKN Global Members Discussion area below:
10.27.13
Race Notes
Lewis/Smith suffer electrical issues, relinquish lead and stall on track with 20 laps to go
Dismore cutting into 10-second advantage to Smith with fresh tires
CometKartSales.com took 4 tires, gave lead to Lewis/Smith as they took zero tires on final stop
5 teams on lead lap as Simpson/Daly go a lap down
Josef Newgarden leading after second round of stops, leading by nine seconds over Billy Lewis
10 teams on lead lap reaching halfway point
After pitstops, Top Kart USA 1A leading with Rotax power, and Jay Howard doing a double stint on same tires
iKart entry experiencing brake issues after 20 laps, making second pit stop by lap 28
TopKartUSA 1 leading after 25 laps with Bill McLaughlin Jr. behind wheel
Jacob Knueven drove from P14 on grid to first by lap 9
Final Prep for 200-lap Battle
This morning, a 45-minute session was the final prep for the RoboPong 200 competitors. Teams sorted out the temporary homes for the 200 laps, practicing their pit stop procedures and making the final adjustments to their machines. One team having issues was the Simpson Racing team, as engine troubles continue to plague their RoboPong weekend. IndyCar's Will Power is testing out co-drivers, including Arrow's Benny Small from Australia or fellow Aussie pro driver James Davison. A decision will be made as the race unfolds. The top driver in the final session was CometKartSales.com with IndyCar's Josef Newgarden leading the way, running a 1:06.0-lap, followed by CometKartSales.com team of Billy Lewis and Kyle Smith. Franklin Motorsports (Colton Ramsey/Kyle Kalish), KartSport North America/AMR3 (Eric Jones/Derek Dignan), and polesitters iKart Factory Racing (Sage Karam/Gabby Chaves).
Amazing Weather
Well, for the end of October in Indiana at least. Today, competitors were welcomed to bright sunshine when they arrived to the New Castle facility this morning, yet below freezing temperatures. That delayed things about an hour to allow the track to clear up. One thing changed from the last two days, no wind. Today, people will get only sunburn rather than wind burn, as gusts got up to 30 mph yesterday. Weather should play no issue today in the drivers chances to add their name to the Dan Wheldon Cup.
10.26.13
Dan Wheldon Memorial Pro-Am Karting Challenge
Today marks the first annual Dan Wheldon Memorial Pro-Am event to help raise money and awareness for Alzheimer's Association. A number of drivers from IndyCar and the Mazda Road to Indy program, including a number of IndyCar sponsors and supporters are on-hand to help remember the man and driver that Dan was, while raising money and awareness for a charity close to his family.
The race was a success, as all the drivers and the hundreds of fans enjoyed the day, celebrating Dan as bright sunshine came down during the two-hour event. The race was broke up into 4-20 minute segments for the four drivers per team. On-track, the Big Machine Records team, led by Marino Franchitti, and Machine of Awesome, led by Ed Carpenter, were both declared the winning teams. If a team fell a lap down to the lead group, they were able to gain a lap back for every $100 they donated to the Alzheimer's Association. In total, over $100,000 was raised by the donations, auctions, and merchandise purchased over the day.
Cold and Colder
After some what comfortable weather yesterday for practice. the clouds have come overhead of the New Castle Motorsports Park, hiding the sun and the warm sunlight. Today, the temp is not going to reach the 50 degree mark and the winds have picked up. Teams are trying to keep warm as best as they can as the final few practice sessions take place this morning.
10.25.13
I AM IRONMAN
As mentioned in the Preview, three drivers will attempt to run the 200-lap event without a teammate. With Power's co-driver on the sideline, that makes four, including Jim Russell Jr., Sam Chastain and Tyson Catron. Russell, owner of Russell Karting Specialties, is making his sixth straight weekend of racing which including two trips to compete at international events in Europe. Russell was among the quick drivers during practice day on Friday, running on old tires throughout the day. The original plan was to complete the event solo, including the duties of the pit stop without assistance. EKN along with others are working to convince Russell to ignore that, and focus on trying to score a podium finish. We'll continue to update on his plans as the weekend unfolds.
Looking for Warmth and Grip
The weekend will be spent trying to find the quickest way around the 1-mile circuit, and for a way to warm up. The temperatures this weekend will reach a high in the low 50s, as a consistent wind will keep the warm jackets, winter hats and gloves on over the three days. Temps will dip below the freezing mark at night, so racers will be taking care of the water-cooled powerplants to ensure nothing suffers from an overnight freeze. With the colder temps, drivers are working to find optimal grip around the challenging New Castle Motorsports Park track. Quick times on the day hovered around the 1:06 mark, with a number of drivers and teams in the hunt.
Terrible Start to the Day
The moment I walked into the New Castle Motorsports Park main building to begin my seventh trip to the RoboPong 200, I saw former karter and NASCAR Truck Series driver Dusty Davis grimacing in pain at one of the 'Racers Grill' tables. Just moments ago, he was on-track practicing aboard his KartSport North America Arrow, sharing the seat with recent IndyCar winner Will Power. Pointing a driver by with his left hand, Davis' lost focus and dropped his hand low, and it was caught by the tire. The result was a broken arm, similar to Nick Neri's incident during a practice session at the 2010 United States Rotax Grand Nationals at New Castle. Power, making his first RoboPong start since 2010 when he placed in the top-five teaming with Simon Pagenaud, has decided to go solo for the 200-lap battle.