KartWorkz Announced as Official Kart Trolly Supplier to Micro & Mini Invitational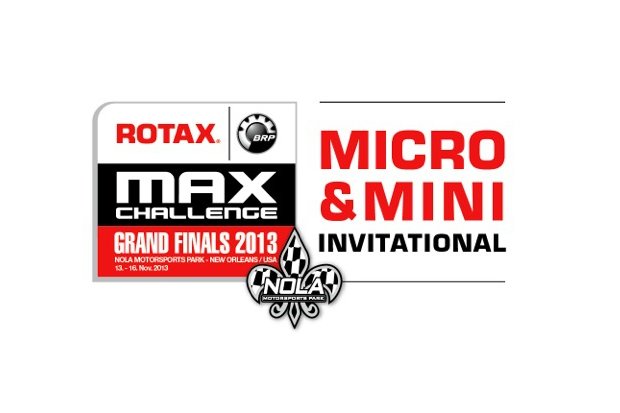 Karting accessory manufacturer KartWorkz has officially announced that they will be supplying all 72 Micro MAX and Mini MAX competitors with their Wheeled X-Frame Kart Stands at this year's Micro & Mini Invitational at NOLAMotorsportsPark. This event will feature the best young racers from all over North America and KartWorkz plans to commemorate the event with a special Micro & Mini Invitational graphics package on their stands. These unique commemorative stands will be available for purchase enabling those who wish to take one of these special stands home with them the opportunity to do so. In the coming weeks, NOLA Motorsports, in partnership with KartWorkz, will orchestrate a pre-sale which will ensure product availability at the end the end off the event.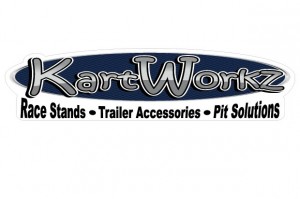 For KartWorkz owner Jerry White, partnering with The MAXSpeed Group for this event represents a milestone for his company. "During the time KartWorkz has been in business, we've stayed true to serving the North Eastern United States. Now that we're established, our intentions are to expand across North America. We see the Micro & Mini Invitational as the perfect opportunity to mark this expansion while supporting the youth of our great sport," said White. He added, "It has been a privilege and a pleasure to work with The MAXSpeed Group and we hope this is the beginning of a long-term relationship."
The Event Coordinator for the Grand Finals and the Micro & Mini Invitational, Thierry Germanovitch, was equally pleased to have KartWorkz onboard for the Micro & Mini Invitational, "Our new association with KartWorkz is a great addition to our valuable portfolio of partners. Not only do they build quality products, but they are racers themselves and understand the needs of both race organizers and competitors. The fact that they are building a special version of their trolly and making them available to competitors or others that want one is a very special opportunity."
In the coming weeks, Kartworkz will be constructing the special Micro & Mini Invitational edition Wheeled X-Frame Stands for the big event in New Orleans on November 13-16. Although they're becoming known for their high-quality stands, they're actually a diverse karting products company with all types of stands, trailer accessories, pit accessories and clothing. You can check out their entire lineup on the web at www.kartWorkz.com, and visit them on Facebook at www.facebook.com/kartWorkz.
For additional information on the Micro & Mini Invitational, as well as the US Rotax MAX Challenge Series, visit www.GoRotax.com or cruise by their Facebook page at www.facebook.com/GoRotax.