EKN Trackside: 2013 United States Rotax Max Challenge Grand Nationals – Preview
Nearly 200 drivers set to compete at GoPro Motorplex for seven national titles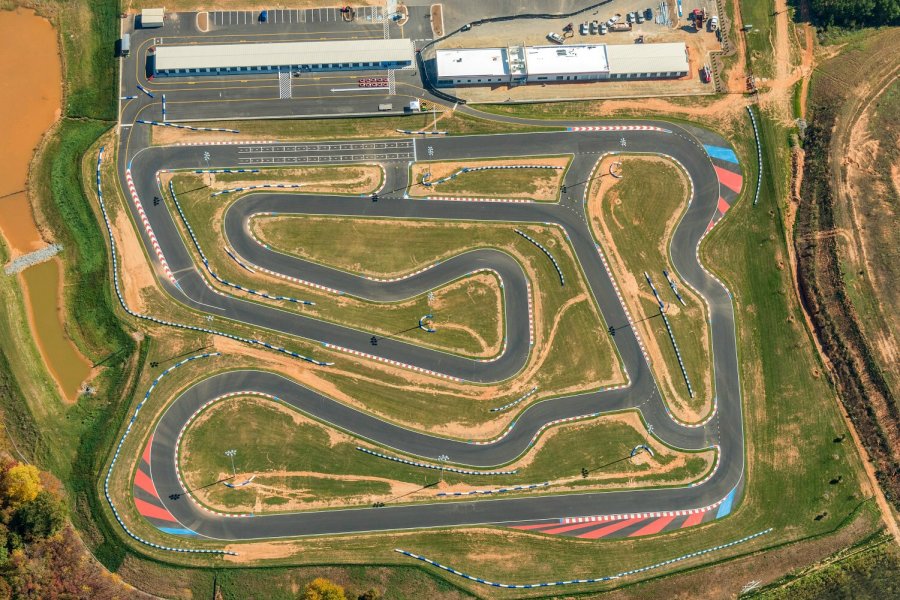 GoPro Motorplex in Mooresville, North Carolina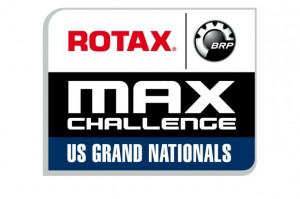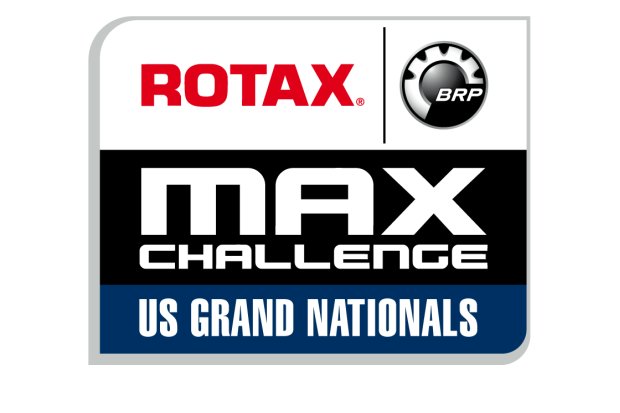 This is the week United States 'Rotaxians' dream about for nearly 364 days of the year. The 2013 United States Rotax Max Challenge Grand Nationals officially gets underway July 31 as the four-day event is contested at the new GoPro Motorplex in Mooresville, North Carolina. Drivers in seven Rotax Max Challenge categories will be competing for a chance to claim a national championship.
The GoPro Motorplex was opened in October 2012, and has become a pristine center for karting in North America. Located in the heart of NASCAR country, the facility is growing the sport and in its inaugural season, hosting major events including the US Rotax Grand Nationals. The circuit at the GoPro facility is based on the famous Kartdromo Parma in Italy. At 7/10-mile, Justin Marks and his entire team developed a course that provides for some great racing and challenges the drivers.
Competitors began traveling to the Mooresville area over the weekend, setting up for unofficial practice held Monday and Tuesday. Wednesday begins the official practice for the nearly 200 competitors, setting the stage for the remaining three days. Qualifying and the first round of heat races are held on Thursday. Friday is the final two rounds of heat races to set the stage for Championship Saturday. The final day will host a Prefinal, which will provide the lineup for the main events.
On the line, aside from national titles, will be tickets to the 2013 Rotax Grand Finals, held in the United States for the first time. In November, the top Rotaxians from around the world will converge on the NOLAMotorsportsPark facility in New Orleans, Louisiana. The top two drivers in the Senior Max, DD2, DD2 Masters and Junior Max categories will be awarded spots at the event, while the top Masters Max pilot will earn a ticket as well. The top-three drivers in Mini Max and Micro Max will be provided a spot to compete at the event, as part of the North American invitational event.
EKN will once again be providing our popular Trackside coverage. Be sure to follow the Official Discussion Thread for updates as the event unfolds and follow all the coverage through the EKN Event Page. Also, follow EKN on Facebook and Twitter for live updates along with Instagram
SENIOR MAX
The 2012 edition of the US Rotax Grand Nationals saw a dominant performance by Daniel Formal in South Bend. With his absence to the Senior Max roster, the title is up for grabs once again. The last two winners before Formal lead a 36-driver field battling for the crown.
2011 winner Nick Neri (Tony Kart) returns, seeking his second in the Senior category, and fourth overall to tie Jordon Musser's record of four. The Ocala Gran Prix driver missed out on Team USA and the Rotax Grand Finals, placing fourth in South Bend, and redemption is on his mind. Neri is also the EKN Driver Diary feature for the event, with updates directly from the Florida driver each night in the EKN Event Page. 2010 champ Stepanova Nekeel (FA Kart) bought the chassis at the event, found the sweet-spot and avoided trouble to score the big victory. He finished fifth behind Neri last year, missing out on his chance at a return to the Rotax Grand Finals.
Next to Formal on the podium were Sam Beasley and Andrew Palmer. Beasley is a three-time runner-up, from year's 2010 to 2012. Each time, he's come just short of winning. A move to the Ocala Gran Prix operation, piloting a Tony Kart could be the change needed to put the Ohio driver on the top step. Palmer (Kosmic) drove a stellar race to edge out Neri for the final podium position. Numerous tests and a victory at the Rotax Summer Shootout puts Palmer on the short list of top contenders. Among the young guns making their first Senior start is 2012 Team USA member Oliver Askew (Tony Kart). The Florida driver showed his talents against the Florida Winter Tour competition, and looks to transfer that to the Rotax Grand Nationals for his first title.
Senior Max Provisional Entry List
[table]
No.,Last Name,First Name,Chassis,Team,City,State
322,Aiken,Porter,Tony Kart,Ocala Gran Prix,Alpharetta,Georgia
338,Askew,Oliver,Tony Kart,Ocala Gran Prix,Ocala,Florida
306,Bearden,Logan ,Haase,Mike Doty Racing,Leander,Texas
304,Beasley,Sam,Tony Kart,Ocala Gran Prix,Ocala,Florida
300,Criscione,Joe,ART GP,ART GP,West Linn,Oregon
342,Dignan,Derek,FA Kart,Kartsport,Rochester Hills,Michigan
358,Doll,Jeremy,Tony Kart,ChiChi Racing,West Creek,New Jersey
,Donald,Jacob,Arrow,Kartsport NA,Jeannette,Pennsylvania
326,Fernandez,Alejandro,Energy,Buddy Rice Karting,San Bernardino,California
359,Finlayson,Elliot,Birel,Jet Karting,Yorkville,Illinois
314,Hayden,Ann,Tony Kart,Ocala Gran Prix,Cape Coral,Florida
316,Healey,Morgan,Tony Kart,Ocala Gran Prix,Ocala,Florida
333,Howard,Jay,Sodi Kart,Dallas Karting Complex,Carmel,Indiana
332,Jordan,Austin,Tony Kart,Speed Energy of Florida,Seminole,Florida
384,Kotyk,Jonathan ,Tony Kart,Ocala Gran Prix,Ocala,Florida
320,Landi,Nick,Tony Kart,CHIC Racing,Old Bridge,New Jersey
364,Losito,Nick,Tony Kart,Ultra Pro Kart Sales,Charlotte,North Carolina
309,Mc Cusker ,John ,Haase,Mike Doty Racing ,Glen Head,New York
317,Mehan,Evan,Tony Kart,Jay Howard Motorsport,Deerfield Beach,Florida
319,Mutagaana,Ayrton,CRG,Drive19 Motorsports,Freedom,Pennsylvania
328,Myers,AJ,Tony Kart,,Palm Harbor,Florida
396,Nagel,Chaz,Sodi Kart,Dallas Karting Complex ,Azle,Texas
302,Nekeel,Stepanova,FA Kart,,Seattle,Washington
388,Neri,Nicholas,Tony Kart,Ocala Gran Prix,Ocala,Florida
323,Owen,Will,FA Kart,Kartsport North America,Castle Rock,Colorado
325,Pagano,Daley ,FA Kart,Privateer,East Hampton,New York
327,Pagano,Louie ,Sodi Kart,Dallas Karting Complex,Camarillo,California
355,Pagano,Michael,FA Kart,Privateer,East Hampton,New York
321,Palmer,Andrew ,Kosmic,J3 Competition,Chicago,Illinois
301,Ralston Jr,Roger,FA Kart,Ralston Motorsport,Boca Raton,Florida
361,Roeper,Dan ,,Orsolon / BN Racing,Delray Beach,Florida
366,Roth,Thomas,CRG,Rolison Performance Group,Old Lyme,Connecticut
331,Selbach,Lee,Birel,JAM Motorsports,Charlotte,North Carolina
318,Stross,Dustin,Tony Kart,Ocala Gran Prix,N Fort Myers,Florida
329,Tesoro,Dominic,AM Racing Kart,Chase Racing,Plant City,Florida
311,Watson,Sam,FA Kart,,Belmont,North Carolina
[/table]
DD2/DD2 MASTERS
Among the eight registered in DD2, all but one will be making their first start in the category which will lead to a new Grand Nationals champion. The one driver making his return, and has been close multiple times before is Nathan Mauel (CRG). The Oklahoma driver is among the original 'Rotaxians' in the United States, having been a member of Team USA five times, but never a victor at the Grand Nationals. One driver familiar with that achievement is defending Senior Max champion Daniel Formal (Kosmic). He is one of two drivers to win at three different categories (Mini Max, Junior Max, Senior Max), and is attempting to be the first to win at all four levels, and tie Jordon Musser with four total US Rotax Grand Nationals victories. They will be chased by a swarm of Sodi Kart entries, all from the LoneStarState. Alex Tartaglia is a three-time Texas ProKart Challenge winner this season, and will be joined under the Dallas Karting Complex stable by Sean Owens and Michael Ilavia with CJ Cramm rounding out the Texans. Evan Polisky is second in the EKN Rotax Driver Rankings thus far on the season, coming out of the F1 New Jersey USRMC, and will make his first Grand Nationals start in DD2.
The DD2 Masters division is also full of veterans, looking to make a return to Team USA. 2012 champion Alan Rudolph (CRG) is set to defend his crown, already locked in on Team USA with his championship at the Rotax Challenge of the Americas program. Last year's runner-up Rene Martinelli (CRG) and fourth place finisher John Crow (Kosmic) were Rudolph's teammate last year in Portugal, representing the United States at the Rotax Grand Finals. They would much like to duplicate that, with either a podium finish or a victory. Mike Jones (Sodi Kart) made his DD2 debut last year, only to retire after two laps. Back for redemption, the Texan will be a factor all weekend. Another contender, switching from Masters to DD2 Masters is Paul Bonilla (Arrow). A multi-time podium finisher at the Grand Nationals, Bonilla could be one of the two drivers to earn a spot on Team USA. Current EKN US Rotax Driver Rankings number one driver Lance Lehrman (Sodi Kart) will make his Grand Nationals debut.
DD2 Provisional Entry List
[table]
No.,Last Name,First Name,Chassis,Team,City,State
464,Carey,Mitch,CRG,Directlink Team,Parker,Colorado
444,Cramm,CJ,Sodi Kart,Kart Nation,Spring,Texas
437,Formal,Daniel,Kosmic,Advanced Karting / 37 Racing Engines,Orlando,Florida
403,Ilavia,Michael,Sodi Kart,Dallas Karting Complex,Houston,Texas
416,Mauel,Nathan,CRG,PSL Karting ,Broken Arrow ,Oklahoma
420,Owens,Sean,Sodi Kart,Dallas Karting Complex,Richardson,Texas
472,Polisky,Evan,Intrepid,Polisky Racing,Beverly,Massachusetts
410,Tartaglia,Alex,Sodi Kart,Dallas Karting Complex,Colleyville,Texas
[/table]
DD2 Masters Provisional Entry List
[table]
No.,Last Name,First Name,Chassis,Team,City,State
520,Bonilla,Paul,Arrow,Full Throttle Karting,Cypress,California
556,Carey,Jim,Zanardi,Directlink Team,Parker,Colorado
531,Crow,John ,Kosmic,,Anaheim,California
504,Jones,Mike,Sodi Kart,Dallas Karting Complex,Sachse,Texas
526,Lehrman,Lance,Sodi Kart,Woodpecker Motorsports,Mesquite,Texas
500,Martinelli,Rene,CRG,PSL Karting ,Tampa,Florida
518,Park,Conrad,CRG,Dallas Karting Complex,Corinth,Texas
577,Rudolph,Alan,CRG,PSL Atlantic,Gilbert,Arizona
[/table]
JUNIOR MAX
The largest group of the 2013 US Rotax Grand Nationals is the Junior Max with 53 drivers. With recent and former winners moved on, this year will crown a new champion in the category. Three of the top-five from last year return, all gunning for the first step of the podium. Thomas Issa (Kosmic) was solid a year ago in South Bend to place runner-up, representing Jamaica at the Rotax Grand Finals. This winter, Issa already gained a spot at this year's event in New Orleans with the Florida Winter Tour championship. Placing fourth a year ago, Juan Manuel Correa (Tony Kart) earned a spot on Team USA, and made it count by placing 22nd in Portugal. Fellow Floridian Austin Garrison (Tony Kart) placed fifth a year ago, a returns for a better finish in 2013.
Among the list of contenders includes Ocala Gran Prix driver Ashley Rogero (Tony Kart). The 2012 Pan Am Challenge champion has been racing part of the season in Senior categories, outside of the USRMC, and faired well. Back in May, she won $5,000 at the GoPro Be a HERO Karting Challenge in Mooresville, beating out a talented field. Antoni Ptak (Birel) and Jack Weprin (FA Kart) have been competing overseas at the Rotax Euro Challenge, and will take their experiences to good work this week.
Six of the top-10 in the EKN US Rotax Driver Rankings will be onsite in Mooresville for the Grand Nationals. Number one driver McKay Snow (Kosmic) is part of the stellar Junior roster that the Rolison Performance Group is fielding. The Utah driver is joined by Challenge of the Americas title winner Blaine Rocha, provisional Can-Am Karting Challenge champion, each who has a ticket locked for the Rotax Grand Finals. Colorado driver Grant Copple, EKN's May 2013 GoRotax.com Driver of the Month award winner, rounds out the team's Junior drivers.
Two former champions are in the field, that is Mini Max title winners. 2011 winner Christian Brooks (ART GP) is making his return to the US Rotax Grand Nationals, for his first start in the Junior Max category. Jordan Perry (Tony Kart) won at New Castle, Indiana, and is also back at the nationals after a year away.
Junior Max Provisional Entry List
[table]
No.,Last Name,First Name,Chassis,Team,City,State
218,Acklam,Chase,FA Kart,Kartsport,Indian Trail,North Carolina
201,Auriemma,Benjamin,Tony Kart,Orsolon Racing ,Aventura,Florida
230,Bellanger,Olivier,Tony Kart,Ocala Gran Prix,Sarasota,Florida
244,Bilyy,Michael,Tony Kart,,Canton,Georgia
206,Brockman,Spencer,Haase ,MDR,Westport,Connecticut
233,Brooks,Christian,ART GP,Nash Motorsports,Santa Clarita,California
221,Carneiro,Bruno,Kosmic,Rodizio Grill / Legree Motorsports,Riverton,Utah
261,Cavkusic,Armin,FA Kart,,Chicago,Illinois
226,Copple,Grant,Kosmic,Gambler Motorsports,Golden,Colorado
208,Cordova,Jared,Birel,High Velocity Racing,Waterford,Virginia
268,Correa,Juan Manuel,Tony Kart,V Motorsports,Miami,Florida
216,De Boever,Quentin,Tony Kart,Ocala Gran Prix,Melbourne,Florida
271,DeFrancesco,Devlin,Tony Kart,DFR,Fort Lauderdale,Florida
298,Denes,Phillippe,ART GP,ART USA,Carmel,California
231,Essma,Joey,Birel,JAM Motorsports,Browns Summit,North Carolina
200,Estep,Trenton,Tony Kart,HR Racing,San Antonio,Texas
211,Forteza,Luis Jose,Kosmic,J3 Competition,Dorado,Puerto Rico
292,Garrison,Austin ,Tony Kart,Ocala Gran Prix,Ocala,Florida
213,Glasson,Cole,Sodi Kart,Dallas Karting Complex,Corinth,Texas
248,Goldfarb,Mitch ,Birel,Jam Motorsports,Weddington,North Carolina
224,Grey,Noah,Kosmic,Phil Giebler,Dana Point,California
238,Hancock,Zachary,Tony Kart,,Sarasota,Florida
232,Ilavia,David,Sodi Kart,Dallas Karting Complex,Houston,Texas
294,Issa,Thomas ,Kosmic,J3 Competition,Fort Lauderdale,Florida
234,Jevens,Connor ,Birel,Just DriveIt,Simpsonville,South Carolina
297,Jordan,Tyler,Tony Kart,Speed Energy of Florida,Seminole,Florida
228,Kirkwood,Kyle ,Tony Kart,Ocala Gran Prix,Ocala,Florida
242,Lockwood,Brian,Tony Kart,Ocala Gran Prix,Tallahassee,Florida
207,Mc Carthy,Michael,Birel,Anderson Racing,Clearwater,Florida
220,Mc Cusker,Austin,Haase,Mike Doty Racing,Glen Head,New York
229,Mc Ginty,Mason,Birel,,Wheaton,Illinois
299,Megennis,Robert,Birel,McAleer Motorsports,Amawalk,New York
210,Munoz,Christian,Tony Kart,V Motorsport,Deerfield Beach,Florida
288,Perry,Jordan ,Tony Kart,P1 Racing / Keane Racing,Miami,Florida
251,Preston,Jake,FA Kart,Phil Giebler Racer,Renton,Washington
225,Prevost,Enzo,Trackmagic,Jet Connection,Novato,California
267,Ptak,Antoni,Birel,Andersen Racing Team,Palmetto,Florida
282,Reichelt,Gavin,CRG,PSL Karting ,Rhinebeck,New York
209,Rocha,Blaine,Kosmic,Rolison Performance Group,Oakdale,California
270,Rogero,Ashley,Tony Kart,Ocala Gran Prix,Ocala,Florida
223,Ruocco,Nolan,Haase,Mike Doty Racing,Newfield,New York
203,Selliken,Luke,Kosmic,Rolison Performance Group,Porltand,Oregon
214,Smith,Brian,Birel,White Nose,Simpsonville,South Carolina
263,Snow,McKay,Kosmic,Rolison Performance Group,Pleasant Grove,Utah
205,Sobel,Derek James,Tony Kart,Team Koene USA,Naples,Florida
212,Solarczyk,Matt,Birel,High Velocity Racing / MRP,Ashburn,Virginia
219,Sullivan,Alex,Arrow,,Charlotte,North Carolina
222,Tams,Adam,Birel,MRP Motorsport,Huntley,Illinois
287,Thomas,Matthew,Tony Kart ,TNT Racing,Miami,Florida
280,Tyler,Ethan,Kosmic,J3 Competition,River Forest,Illinois
277,Versteeg,Austin,Tony Kart,Ocala Gran Prix,Salt Lake City,Utah
217,Weprin,Jack ,FA Kart,SLV Motorsports,Chappaqua,New York
273,Zilisch,Bradley,Birel,Carolina Motorsports Park,Matthews,North Carolina
[/table]
MASTERS MAX
The 2013 Masters Max action will possible crown a new champion, with no current returning champions in the field. Despite that fact, six of the top-10 from last year are set to contend for the championship. Runner-up last year, Andy Seesemann (Arrow) will continue his streak of competing at every US Rotax Grand Nationals, and the Full Throttl Karting owner/driver hopes for a second title to add to his 2004 achievement. Diego Pelosi (FA Kart) was third in 2012, and certainly has shown the speed to be a contender. The Californian was a double winner at the Rotax Challenge of the Americas.
Chris McGinley (Kosmic) is the highest ranked EKN US Rotax Driver Rankings driver competing at the Nationals, entering second. The New Jersey driver finished eighth last year, behind Bobby Greene (Maranello) and Rob Maier (Tony Kart) who are also returning. Utah driver Justin Peck (Tony Kart) earned his first major victory of his career at the Rotax Challenge of the Americas. Another driver to watch will be Tyler Brooks (Tony Kart), another double winner at the Challenge program out west.
Adding some flavor to the event, motorsports driver Max Papis (Tony Kart) will be competing in the category. A Mooresville resident and frequent customer at the GoPro Motorplex, the Italian may have the slight advantage on the field this week.
Masters Max Provisional Entry List
[table]
No.,Last Name,First Name,Chassis,Team,City,State
623,Auriemma,Michael,Tony Kart,Orsolon Racing ,Aventura,Florida
610,Boyd,Dean,Sodi Kart,Dallas Karting Complex,Double Oak,Texas
627,Brooks,Tyler,Tony Kart,Ryan Perry Motorsport,Riverside,California
600,Brown,Jerry,Tony Kart,Ocala Gran Prix,Saint Cloud,Florida
675,Clyde,Jeffrey,Arrow,,Marlton,New Jersey
637,Costa,Raul,Tony Kart,Legree Motorsports,Miami,Florida
685,Greene,Bobby,Maranello,SKLTN,Fernandina Beach,Florida
620,Leslie,Jason,Kosmic,J3 Competition,Greenville,South Carolina
629,Maier,Rob,Tony Kart,Ocala Gran Prix,Oakland,Florida
671,Mc Ginley,Chris,Kosmic,,Sewell,New Jersey
677,Papis,Max,Tony Kart,Orsolon Racing,Mooresville,North Carolina
625,Patton,George,Arrow,Full Throttle Karting,Anaheim,California
649,Peck,Justin,Tony Kart,Msquared,Sandy ,Utah
622,Pelosi,Diego,FA Kart,Ryan Perry,San Diego,California
608,Pergande,David,Arrox,Full Throttle Karting,Katy,Texas
614,Pettit,Adam,DR Kart,DRT Racing,Mullica Hill,New Jersey
628,Roberts,Scott,Tony Kart,Ocala Gran Prix,Winter Park,Florida
604,Sampson,Randy,Arrow,Custom Air,Brown Summit ,North Carolina
651,Seesemann,Andy,Arrow,Full Throttle Karting,Orange,California
611,Sparacio,Antonio,Tony Kart,,Shamong,NJ
612,Sparacio,Salvatore,CRG,,Shamong,NJ
617,Zamora,Jacob,Arrow,Full Throttle Karting ,Manhattan Beach,California
[/table]
MINI MAX
A solid 34 drivers fill out the Mini Max entry list for this year's US Rotax Grand Nationals. 2012 champion Anthony Gangi Jr. will not defend his title this year, leaving the top spot on the podium open to any one of the drivers making the trek to Mooresville. The only returning podium finisher who will be in North Carolina, looking for the number one position, is Mathias Ramirez (Tony Kart). Second last year, the Florida driver faired well this winter placing third in the Florida Winter Tour.
Those drivers who looked great this winter included Sting Ray Robb and Nick Brueckner. Robb (Tony Kart) was the Rotax Challenge of the Americas champion with Brueckner (Birel) – the 2012 Micro Max US champion – besting the Florida Winter Tour fields.
Mini Max Provisional Entry List
[table]
No.,Last Name,First Name,Chassis,Team,City,State
100,Benyahia,Michael ,Tecno,Tecno Kart Racing Team,Doral,Florida
108,Boutot,Devin,Tony Kart,Dad and Mom,Naples,Florida
124,Brooks,Jason,Kosmic,Chasing Jason Racing ,Boynton Beach,Florida
162,Brown,Braden,Tony Kart,GT7,Marvin,North Carolina
174,Brueckner,Nick,Birel,MRP Motorsport / Birel America,Hockley,Texas
199,Chase,Parker,CRG,Chase Racing,New Braunfels,Texas
156,Chick,Theo,Kosmic,J3 Competition,Fairfax,Virginia
129,Dawlett ,Pierce,GP,G.P.,Austin,Texas
115,d'Orlando,Michael,Tony Kart,Team Koene USA,Hartsdale,New Mexico
172,Fittipaldi da Cruz,Enzo,Kosmic,V Motorsports,Davidson,North Carolina
188,Frederick,KRex,Kosmic,J3 Competition,Potomac,Maryland
111,Groenstein,Sean,CRG,Rolison Performance Group,Jackson,Wyoming
122,Hewitt,Max,AM Racing Kart,AM Engines,Houston,Texas
142,Hunt,Blake,Arrow,,Mooresville,North Carolina
180,Jaramillo,Alejandro,Sodi Kart,Dallas Karting Complex / Sodi,Dallas,Texas
155,Keel,Aiden ,Birel,Anderson Racing,Plant City,Florida
148,Lamberth,Joseph,Birel,JAM Motorsports,Statesville,North Carolina
141,Lyda,Emory,Top Kart,,Concord,North Carolina
140,Miller,Jack,Birel,Jack William Motorsport,Westfield,Indiana
195,Nagel,Lawson,Sodi Kart,Dallas Karting Complex ,Azle,Texas
127,Owens,Collin,Sodi Kart,Dallas Karting Complex,Frisco,Texas
189,Rafailov,David,CRG,PSL Karting ,Aurora,Colorado
151,Ramirez,Mathias,Tony Kart,Ocala Gran Prix,Ocala,Florida
131,Robb,Sting Ray,Tony Kart,Rolison Performance Group,Boise,Idaho
101,Schwab,Wyatt,Haase,LumiCases,Lincoln University ,Pennsylvania
139,Sirgany,Joshua,CRG,PSL Karting ,Pembroke Pines,Florida
170,Sirgany,Justin,AM Racing Kart,AM Engines Racing Team,Miami,Florida
130,Skiba,Dhyllan,Tony Kart,Jayna RaceWorks,Leesburg,Virginia
104,Stretch ,Matthew,Sodi Kart,Dallas Karting Complex,Arlington,Texas
121,Stuart,Kollin,Birel,MRP at Palm Beach,Parkland,Florida
118,Tetlow,Pierce,CRG,Team Tetlow Racing,Landenberg,Pennsylvania
117,Tisdale,Sam,Birel,JAM Motorsports,Mayesville,South Carolina
184,Varner,Philip ,CRG,,Largo,Florida
191,Verhagen,Neil,FA Kart,Kartsport NA,Ridgefield,Connecticut
[/table]
MICRO MAX
It will be some familiar names in contention for the Micro Max title. Many of the top drivers from a year ago are returning, while it's expected to be a battle all week long. It could be a battle of West vs. East between the two Rotax Challenge of the Americas and Florida Winter Tour champions. Utah driver Payton Durrant (Birel) won four of the six races out west, while Giovanni Bromante (Top Kart) scored four podium finishes to win the title in Florida. Other drivers to watch include SKUSA SummerNationals double winner Dylan Tavella (Tony Kart), Harry Coulton (Birel), Filip Niemkiewicz (Energy), Nicholas d'Orlando (Tony Kart) and Alex Verhagen (FA Kart).
Micro Max Provisional Entry List
[table]
No.,Last Name,First Name,Chassis,Team,City,State
49,Arndt,Ethan,Tony Kart,Iron Rock Motorsports,Leander,Texas
77,Bromante,Giovanni,Top Kart,Mc Gualin Motorsports,Locust Valley,New York
3,Carmenate,Derek,CRG,TNT,Miramar,Florida
78,Coulton,Harry,Birel,Homestead and PBIR,Lakeland ,Florida
80,Deukmedjian,Arias,AM Racing Kart,Deuk Spine Racing,Merritt Island,Florida
15,d'Orlando,Nicholas,Tony Kart,Team Koene USA,Hartsdale,New York
81,Durrant,Payton,Birel,MRP Motorsport,Lehi,Utah
55,Gold,Reece,Tony Kart,Ticket Clinic Racing,Miami,Florida
57,Gonzalez,Tyler,AM Racing Kart,AM Engines,Saint Cloud,Florida
8,Greenemeier,Hannah,Arrow,Kartsport,Parker,Colorado
13,Heffner,Jordan ,Tony Kart,Ocala Gran Prix,Bradenton,Florida
56,LaRoque,Diego,Birel,BBR Karting / Black Racing Engines,Laveen,Arizona
88,Massimino,Pauly,FA Kart,AM Engine,Indian Trail,North Carolina
27,Maxson,Tyler,Kosmic ,AM Engines,Lawrencevile,Georgia
42,Montoya,Sebastian,Birel,MRP at Palm Beach,Miami,Florida
7,Morales,David ,Tony Kart,Euro Motor Sport,Fort Lauderdale,Florida
10,Niemkiewicz,Filip,Energy,Buddy Rice Karting,Breckenridge,Colorado
18,Palomino,Kai,Kosmic,,Miami,Florida
99,Pierson,Josh,Kosmic,Neliton Racing Concepts,Wilsonville,Oregon
95,Porrata,Humberto ,Birel,C TRAC Racing,Wellington,Florida
52,Robusto,Isabella,Birel,JAM ,Fort Mill,South Carolina
54,Robusto,William,Birel,JAM ,Fort Mill,South Carolina
98,Stretch ,Logan ,Sodi Kart,Dallas Karting Complex,Arlington,Texas
14,Tavella,Dylan ,Tony Kart,GT-7,Massapequa ,New York
1,Tekampe,Dante,Arrow ,Kartsport North America,Sherrills Ford,North Carolina
93,Verhagen,Alex,Arrow,Kartsport NA,Ridgefield,Connecticut
92,Waithman,Maxwell,Kosmic,Iron Rock Motorsport,Katy,Texas
32,White,Justin,Birel,Kartworkz,Hunlock Creek,Pennsylvania
72,Zilisch,Connor,Arrow,,Matthews,North Carolina
[/table]