2013 Rock Island Grand Prix Race Classes Set
Labor Day street race to offer 16 total classes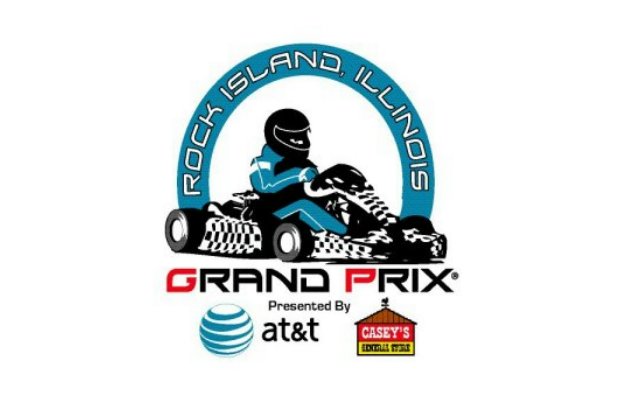 The Rock Island Grand Prix, presented by AT&T and Casey's General Stores, has announced the class lineup for 2013. This year's classes reflect feedback from racers seeking more track time, organizers said.
"During the off season, we surveyed racers on a variety of issues. The one point we kept hearing was the racers would like more track time and in setting up this year's schedule we have responded to that plea," said Roger Ruthhart, president of the Rock Island Grand Prix.
In the past, said Ruthhart, the philosophy of the organization was to try and make it possible for as many types of kart racers as possible to race at "The Rock." But the reality was that some classes supported the event better than others.
"By trying to provide something for all, we weren't serving those who were supporting us the most," Ruthhart said.
This year's class lineup offers virtually every racer at least two chances to race, which provides the opportunity for twice as much track time. The exceptions are Pro Open and just one Junior class. "We didn't want to just provide longer practices, we wanted to give racers more chances to race. If you come here and enter one race, and break down on the first lap of the feature, you have a lost weekend. By offering the chance for multiple races, participants will not only get more track time but more races and thus more chances to win."
Significant changes to the lineup includes a second TAG Senior race, a second class for Briggs & Stratton 206 and an all-inclusive 125cc Senior Open Shifter class for stock Hondas, ICC/KZ and tuned Hondas. The addition of these classes will provide the opportunity for many drivers to compete in more than one class.
As announced earlier, the Pro Open class will run under Unlimited All-Stars rules which allow 2 cycles, 4 cycles, Wankels, duals, etc. Shifters, however, will not be allowed in this class.
Race Classes for 2013 include:
1) Yamaha SuperCan Heavy
2. Yamaha SuperCan Medium
3) Clone Heavy
4. Clone Medium
5. Briggs & Stratton 206 Medium
6. Briggs & Stratton 206 Heavy
7. TAG Senior 1 (Sat.) – More information coming soon
8. TAG Senior 2 (Sun.)
9. TAG Masters
10. Leopard
11. TAG Junior
12. 125cc Shifter Masters (moto/ICC)
13. Kings of the Streets (stock Honda)
14. 125 Open Shifter (stock/tuned/ICC)
15. Pro Open (2-cycle/4-cycle/Wankels)
16. Vintage karts (Sat.)
Vintage karts, which were presented the past few years as an exhibition, will be a regular part of the racing program. They will practice and race on Saturday and draw for starting positions. They will pay a lesser entry fee and there will be trophies awarded, but no purse.
Some unique twists are being planned for some events, including the TaG Senior races. The race order will be established later based on registration so back-to-back races can be avoided for as many drivers as possible. All fees remain unchanged.
Other changes as a result of feedback received from the surveys are also being planned. Complete information should be available soon athttp://www.rockislandgrandprix.com . Watch for an announcement SOON that entries are being accepted.