Malukas, Ferris Family Star at Kershaw Man Cup; Entries Up at Road Racing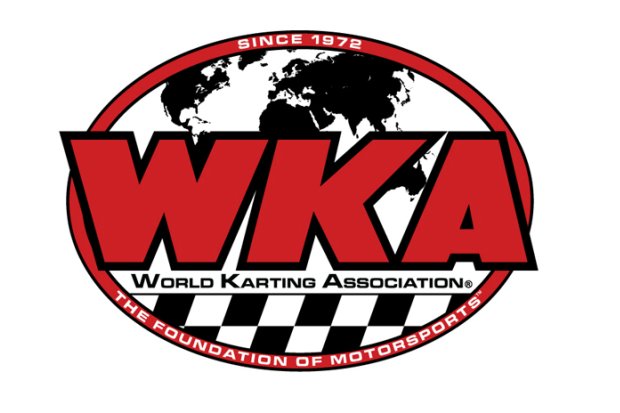 Round two of the 2013 World Karting Association Mazda / Bridgestone Manufacturers Cup Series went off this past weekend at Kershaw, South Carolina's Carolina Motorsports Park, where the WKA VEGA / TS Racing Road Racing Series joined the stars of the Man Cup Series to make it the only WKA sprint / enduro doubleheader of the year.
Over 400 entrants filled the pits on the Man Cup side, which was sponsored by Mazda and tagged the Zoom Zoom Nationals for the third straight year, while 233 entrants at the Road Racing's Johnny Jacumin Memorial made it the best Kershaw Road Race turnout since 2008.
Complete race recaps will be found in the May edition of WKA's Karting Scene online magazine. Here's a quick recap of the 2013 Kershaw Man Cup show.
Manufacturers Cup Zoom Zoom Nationals
David Malukas led all racers with three final victories on the weekend. The Chicago Birel racer was the only entrant to net the weekend hat trick.
Malukas opened the weekend with a Saturday win over Brandon Lemke in GT7 Motorsports Komet Sportsman 1. Anthony Gangi Jr. was third. The HMD Trucking-sponsored shoe added a second Saturday win in KoeneUSA.com Cadet Sportsman 1. This time Malukas triumphed over Zach Holden and Lemke.
After near misses in the next three Sportsman main events, Malukas closed the event with a dominating win late Sunday afternoon in Comet Kart Sales Yamaha Sportsman 2. Malukas captured the victory over Michael d'Orlando and Lemke.
In other Sportsman action, d'Orlando won his first-ever WKA Man Cup final in Sunday's Grand Products / Top Kart Cadet Sportsman 2 contest. The New Yorker, driving a Tony Kart, triumphed over fellow Tony Kart racer Giovanni Bromante. Lemke again notched a third-place result.
Gangi won the new Sunday version of Komet Sportsman, sponsored by his GT7 Motorsports team. Gangi, fresh off a Florida Winter Tour Formula Kart series championship, picked up the win over Merlin pilot Austin Schaff. John Paul Southern Jr. had a good weekend on his PCR; he was third in this one for his best finish of the event.
The surprise of the weekend had to be Sam Mayer winning MRP / Birel Yamaha Sportsman 1 on his Franklin Motorsports-backed Merlin chassis. Mayer, who just graduated from the Yamaha Rookie Sportsman division, earned his first full-blown Sportsman feature win in just his second event in the category. Mayer took advantage of contact on the final corners among Malukas, Lemke and Gangi to take the lead and the race win. Lemke was second, Malukas third, Gangi fouth and Holden fifth.
One of the drivers Mayer battled last year in Yamaha Rookie was Top Kart racer Tyler Ferris, who scored his first Man Cup wins at Kershaw in a sweep of the classes. Ferris won Saturday's New Jersey Sprint Series Yamaha Rookie Sportsman 1 by a slim margin over Gage Rodgers. Brian Tremper Jr. was third, Griffin Kunz fourth and Madison Campeau fifth.
Sunday's Mike Doty Racing Rookie final saw Ferris complete the sweep over Andrew Castelucci, Mark J. Fineis, Jayden Larson and Maks Kowalski.
Tyler's success was equaled by his dad, Scott Ferris, who ensured the duo became what's believed to be the first-ever father-son tandem to each win two races in a single weekend at a WKA Manufacturers Cup event.
Scott captured wins in both DRT Racing / Margay-sponsored TaG Masters shows on his Top Kart for a clean sweep of the weekend, meaning he won each round of competition (qualify, prefinal and final) both days. Chuck Tate was second both days, while Scot Carapellatti took third Saturday and Brian McEvoy third on Sunday.
Derek Dignan surprised many when he won both senior TaG races Saturday. The Arrow pilot opened the day with the win over Garrett Johnston in TSRacing.com TaG Senior 1. Garrett's twin brother, Jake, took a strong third with Robby Seward fourth and Mike Giessen fifth.
Dignan closed the first day of racing with the win in Grand Products / Top Kart Parilla Senior 1. Dignan scored the victory over Praga chassis racer Cal Stewart. Jacob Donald was third, Tommy Andersen fourth and Mason Chelootz fifth.
Sunday's TaG Senior races saw Garrett Johnston score an impressive victory in OTK Kart USA TaG Senior 1. Johnston, in only his second WKA race as a senior driver, won over Giessen, Dignan, Andersen and Jonathan Kotyk.
Franklinkart.com Parilla Senior 2 went to veteran Giessen, who rode his Tony Kart to the triumph over Stewart, Donald, G. Johnston and DR Kart racer Jacob Duvall.
Wisconsin MRP Birel racer Mike McAndrews accepted his 2012 WKA national championship laurels Friday night at the year-end awards ceremony, and backed it up with an impressive sweep of Komet Junior.
McAndrews won PCR Komet Junior 1 over Daytona winner Austin McCusker. Killian Keaveny came home third, Grant Quinlan fourth and Gresham Wagner fifth. On Sunday, McAndrews bested teammate Quinlan for the win in Orlando Kart Center Komet Junior 2. Ryan Raffa was third on his Top Kart, Matt Solarczyk fourth and Braden Eves fifth.
Brandon Jarocrak swept the Yamaha Junior classes last year at Kershaw, and this year he backed it up with a win in Saturday's Yamaha Junior 1. Jarsocrak won over McCusker, who finished second in both Junior races on Saturday. Wagner was third, Emerson Reed fourth and Quinlan fifth.
Killian Keaveny scored his first-ever WKA Man Cup win Sunday in Verde Speed Resources Yamaha Junior 2. Keaveny triumphed over Braden Eves, Raffa, Jarsocrak and Reed in a star-studded top five.
Patrick Olsen and Darin Marcus split the HYTORC Komet PRO main events. Olsen won over Joel Jens and Daley Pagano in Saturday's main while Marcus triumphed over Jonathan Kotyk and Darren Brubaker in Sunday's show. Finishes of fifth and second were good enough to net Kotyk the $300 prize as best average finisher. Marcus will get $200 for second-best average and Brubaker $100 for third.
Defending Yamaha national champion Dakota Pesek won EFFECIEMME Yamaha Senior 1. Pesek, wheeling his familiar No. 79 Arrow, was the victor over Chase Jones. Derek Hughes was third.
Brian Krummel raced his Haase to the win in Yamaha Senior 2. Krummel earned the win over Pesek and Brett Schneider.
Top Kart won the most races of any chassis with seven final wins. Birel was second with five wins between Malukas and McAndrews.
Annual WKA Membership Meetings this May in conjunction with New Castle Man Cup; Grattan Road Race
The World Karting Association's 2013 Membership Meeting will consist of two meetings in conjunction with two May WKA national events – the McLaughlin Motorsports Manufacturers Cup Nationals at New Castle (Ind.) Motorsports Park and the Grattan Road Racing Nationals at Grattan (Mich.) Raceway.
The Indiana meeting will be held Friday night, May 17, at Grace Banquet Hall in Greenfield, Indiana. The meeting will begin at 7 p.m. Address is 1555 E. Main St.; Greenfield, IN 46140.
The meeting in conjunction with Grattan will be held at the track after the last race is complete.