Bowles Trumps Speed's Round Five Victory by Winning RACERSITES Cup Series Championship at MMX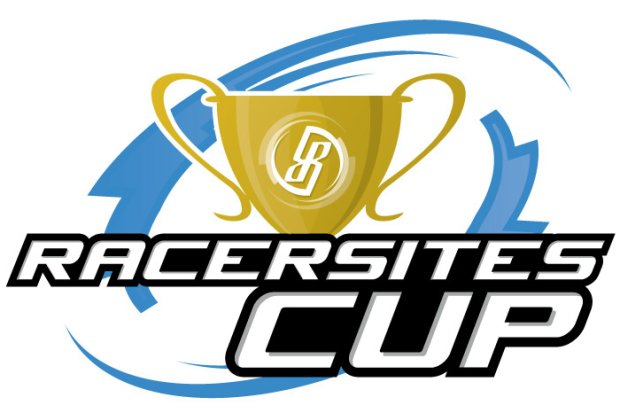 Jason Bowles, Michael McDowell, Drew Herring and Johan Schwartz were all crowned champions during the RACERSITES Cup series finale at Mooresville Motorplex. Scott Speed, Chuck Tate, Joseph Tackett and Schwartz secured the last round of victories in Round Five of the Wednesday night series featuring TaG Senior, TaG Masters and Rental Kart League Light and Heavy divisions.
Over $7,000 in championship prizes were awarded to the champions and top-three finishers in all divisions during a special ceremony following the feature races. Championship prizes included MMX Memberships, GoPro® HERO3 Black Edition cameras, Hoosier tires, five gallon jugs of VP race fuel and several others.
In the TaG Senior division, it was Speed who came out on top of the Round Five, 25-lap final race. However, his three wins in the series weren't enough to secure the points championship. Bowles claimed the TaG Senior championship by a mere 50 points over Speed.
"Well, I'm a little bummed I didn't win tonight, but I'm incredibly happy to walk away with the championship," said RACERSITES Cup TaG Senior champion, Bowles. "I have definitely taken these last five weeks extremely serious and worked hard on the kart four days out of the week to prepare. I think we all take it pretty seriously and we all have the same goal, to have fun. But, I think we all want to win too."
Bowles and Speed shot out to a nearly three-second lead on the 16-kart field. But, the battles for position behind them were incredibly close and hard-fought. Brad Sweet and Nelson Piquet Jr. battled back and forth for several laps, before Piquet made his move around Sweet with 13 laps to go.
However, the best race of the night was the four-way, bumper-to-bumper battle for fourth position between Sweet, Kasey Kahne, Ryan Briscoe and Colin Braun. Unfortunately, Kahne who was driving for Denny Hamlin, got loose during the battle for position and looped his kart around exiting the last turn and he fell back to finish in fourteenth position. Speed went on to take the win by 1.581 seconds over Bowles and Piquet.
RACERSITES owner, Tate, secured his first win of the series in the TaG Masters 20-lap feature event. However, it was McDowell who was named TaG Masters champion, with a 45 point difference over second place of Peter Michel.
McDowell's night didn't start as smoothly as he had to frantically fix his throttle cable while on the grid minutes before the main event was scheduled to go on track. McDowell fixed the issue and was able to shoot off to an early lead on the eight-kart field. However, Tate was quickly advancing on the leaders while he turned the fastest laps on the track from the third position. On lap six, Tate passed second place of Tim Shutt and took the lead from McDowell in the bowl turn. Tate crossed the line 1.592 seconds before McDowell who finished second and Shutt followed behind in third.
In one of the most dramatic Rental Kart League Light division races of the series, Tackett got his first win in the series during the 20-lap feature race. However, Drew Herring was able to use his one "drop race" tonight to secure the Rental Kart League Light division points championship, while he sat on the sidelines to heal a foot injury.
Bubba Wallace led for the majority of the race, trailed closely by Ford Martin. The two drivers swapped back-and-forth for the lead for many laps straight, even pulling out of line down the front stretch to break the draft to make sure that second place didn't have an advantage. Following the completion of the race, Wallace was penalized for an aggressive pass and Martin was disqualified for being under weight, which gave the win to third place of Tackett.
Schwartz had a perfect night, by winning not only the Rental Kart League Heavy division 20-lap feature race, but also the points championship. He had a dominating run in the Heavy division throughout the five-week series with three feature wins. He won in dominating fashion again tonight, even though Mark Nahrstedt made a strong charge through the tough field of competitors to finish in second position after starting mid-pack in the 17-kart field.
The entire Mooresville Motorplex staff and management would like to extend a huge thank you to series title sponsor, RACERSITES, for their effort and passion in promoting the series. We would also like to thank each and every one of the drivers who chose to compete in the RACERSITES Cup and offer a sincere congratulations to all of the points champions!
MMX will host Round Two and Three of their year-long, in-house points championship, the MMX Karting Challenge, for a double-header weekend on April 20 and 21. The MMX Karting Challenge features the full Rotax Max Challenge Series in addition to other popular karting classes.