Final Few Days Left to Pre-Enter Inaugural United States Pro Kart Series Event
Entries continue to stream in for inaugural event scheduled for Mooresville Motorplex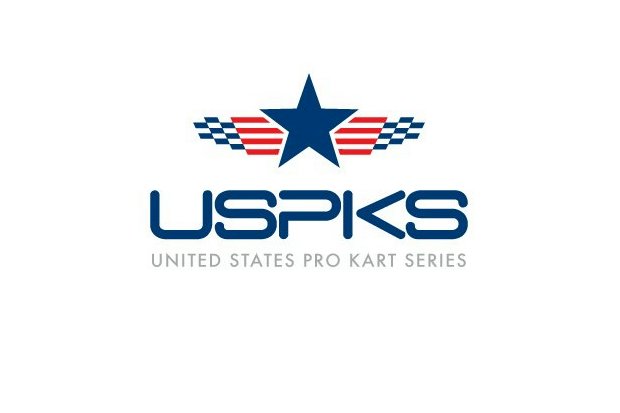 The United States Pro Kart Series is preparing for its debut event at the new Mooresville Motorplex, presented by GoPro. The April 26-28 weekend will be one of first, as the USPKS hosts its inaugural event and the North Carolina facility is set to welcome its first major United States event since opening just months ago. A collective buzz is spreading around the karting community as it is now down to just 21 days before this new program is a reality.
The final few days to submit a Pre-Entry for the inaugural United States Pro Kart Series event are just around the corner, with the deadline to have registration forms post-marked set for April 9. Competitors still have time to submit their Pit Spot Reservation forms (http://www.uspks.com/files/parkingUSPKSMoorseville.pdf) and send any questions to George Sieracki at 262-814-5400. Move-in, registration and safety tech will begin Thursday, April 25. Full details will be available on the USPKS website (http://www.uspks.com/schedule/). Competitors are asked to refer to the WKA rulebook regarding specifications for engine sealing procedures.
The United States Pro Kart Series would like to highlight further their age requirements for the 2013 season and beyond. The minimum age requirements for a specific class are determined for a calendar year. For example, a driver turning 12 years old anytime in 2013 may race in Cadet or Junior, however, once the driver moves up a level they may not go back down. On the maximum age limit, the date to remain in the lower level is set for April 1. An example of that is a 10-year old driver turning 11 before April 1 may NOT race at the Rookie level, another is a 12-year old driver turning 13 before April 1 may NOT race at the Cadet level, and a 15-year old driver turning 16 before April 1 may NOT race at the Junior level.
"Our mission is to ensure all competitors have a fair, balanced and simple rule structure in which to follow. Our simplified age requirements help make that possible," stated Rick Fulks, USPKS Series Director. "We want to make sure that competitors race in their respective age group and talent level, to provide the best competition possible throughout the year."
The pre-entry form for the opening event of the United States Pro Kart Series can be found at the following link (http://www.uspks.com/files/formMoorseville.pdf). Hotel information for the Mooresville Motorplex, and the remaining 2013 USPKS schedule, can be found under the Lodging tab of the website. For more specific information on the USPKS and to learn about exciting sponsorship opportunities during the upcoming season, contact Mark Coats at 217-529-7687. You may also contact Rick Fulks at 217.553.6626 or visit http://www.uspks.com any other information regarding the USPKS. Be sure to 'Like' them at Facebook.com/UnitedStatesProKartSeriesUspks