Series News: Florida Karting Championship Series Heads South to Homestead Karting for Round Two
Series looks to continue with high entry numbers and great racing action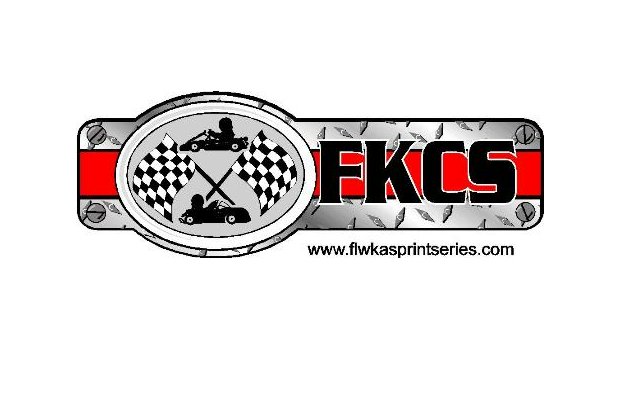 Just over a month ago, the Florida Karting Championship Series (FKCS) would launch their 2013 campaign. Taking place at the Orlando Kart Center in Orlando, Florida, the series began the season with a record number of entries and some great racing action. Now, five weeks later, the World Karting Association (WKA) sanctioned regional series will head south to the Homestead Karting facility for round two of the series. Taking place adjacent to the famed Homestead-Miami Speedway, some of tomorrow's motorsports stars will look to top the blocks and add to their racing resumes.
"The 2013 season started off strong," explained FKCS President Eddie Gennaro. "Despite some windy and cool conditions as the weekend wore on, the racing action was intense. Several classes came down to last lap passes for the win while others showed diversity with different drivers on different brands of karts at the front of their respective fields."
Gennaro continued, "It was very nice to see a great start to the ROK Cup USA program as well. Discussions throughout the paddock proved to be positive for the Vortex engine and I think we will see even more people dive into the class as the season continues. It was also great to see shifter karts make a resurgence in the FKCS program with the introduction of the Junior shifter class as well as more than twenty drivers in Senior Shifter."
Moving to round two, the Florida Karting Championship Series has a few announcements for their members and participants:
Registration for round two closes Tuesday, April 9th at midnight. Be sure to register on time to avoid late registration fee. Online registration is available here: FKCS Registration
The FKCS Board of Directors has voted to elect Tami Barnes to the position of Treasurer. Joining the FKCS Board effective immediately, Barnes brings a wealth of knowledge to the table as she has a major in marketing and minor in accounting along with multiple years of running all aspects of the Quickbooks bookkeeping program.
To avoid long lines, safety/pre-tech will be open at several times throughout the race weekend. Each race day morning (Saturday and Sunday), pre-race technical inspection will be open from 7:30-9:00am. Technical inspection will also open late on Friday afternoon to relieve the race day morning rush and will be open from 2:00-5:00pm. Participants are urged to complete pre-tech as soon as possible.
The 2013 Florida Karting Championship Series point standings have now been updated and are available online at 2013 FKCS Point Standings.
The Florida Karting Championship Series Round #2 schedule is now posted online and available at the FKCS website.
Effective April 1, 2013, the ROK Cup USA program has made the following changes to their program. Questions regarding the changes listed below can be sent to ROK Cup USA officials via e-mail to USA@RokCup.com
ROK Junior, ROK Senior and ROK Masters – ROK GP Motor Timing is now set at 3mm.
The weight for ROK Junior is now 330lbs
The weight for ROK Senior is now 360lbs
The weight for ROK Masters is now 380lbs
The Florida Karting Championship Series has set up a pair of host hotels for the upcoming rounds. To receive a discounted room rate, please use booking code 'FKCS' when making your reservation.
Hampton Inn & Suites
2855 NE 9th Street
Homestead, Florida
Phone: 305-257-7000
$119.00 per Night
Code FKCS
Ramada Inn Florida City
124 East Palm Drive
Florida City, Florida
Phone: 305-247-8833
305-247-8833
$79.00 per Night (King or Double) for 2 people
$5.00 per person extra
Code FKCS
The Florida Karting Championship Series would like to welcome series regulars as well as new participants to event two. As the 2013 karting campaign begins to reach the heart of the season, the competition level will begin to rise and drivers can continue to hone their skills and race craft. For more information on the Florida Karting Championship Series and the complete list of classes offered, please visit http://www.FLWKASprintSeries.com
2013 Florida Karting Championship Series Schedule:
Race 2: April 12-14 – Homestead Karting Complex – Homestead, Florida
Race 3: May 3-5 – Race Complex – Ft. Myers, Florida
Race 4: June 14-16 – Monticello – Monticello, Florida
Race 5: July 5-7 – Ocala Gran Prix – Ocala, Florida
Race 6: August 23-25 – 103rd Street Sports Complex – Jacksonville, Florida
Please remember that all news and information regarding the Florida Karting Championship Series can be found online at http://www.FLWKASprintSeries.com . Series officials would advise all teams, drivers and family to check the website often for updates and information regarding the series.