K1 RaceGear and IKF Region 7 to Provide Champion Suits for 2013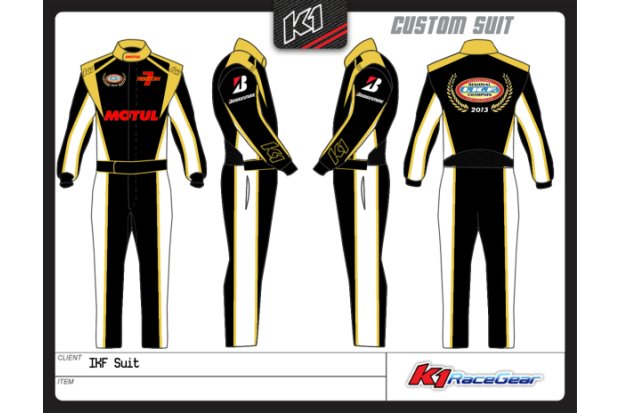 IKF Region 7 is proud to announce a partnership with K1 RaceGear for the 2013 season. K1 RaceGear will be producing class champion suits for all eight classes that will be presented at the year-end banquet in late 2013. For all remaining races, IKF Region 7 will have the champion suit on display to provide all drivers an opportunity to glimpse what they can win.
Sharon Barros, IKF Region 7 Committee Member, had this comment: "It has been said that it is more difficult to win an IKF Regional Championship than to win a Grand National event. To become a Grand National Champion you have to have one perfect race. To become a Regional Champion, you have to consistently finish well. The IKF Region 7 Championship Committee felt that the 2013 champions deserve something extra to acknowledge their racing achievement. K1 RaceGear's quality products and commitment to the sport of karting make them the perfect partner. This gives us the opportunity to present each champion with an award that is unique and truly special."
"We are pleased that IKF Region 7 decided to provide champion suits to their drivers as a reward that they can proudly wear the following season," said K1 RaceGear's Richard Zimmermann. "K1 suits are leading the way with quality and affordability in the karting market along with technical evolutions such as our Coolmax inner linings in all of our custom suits."
K1 RaceGear and IKF Region 7 will also exchange media promotions and logo placement through the year.