Five Sets of Bridgestones and Five Free Entry Fees to Rockingham Gold Cup Pro Gas Sportsman Winners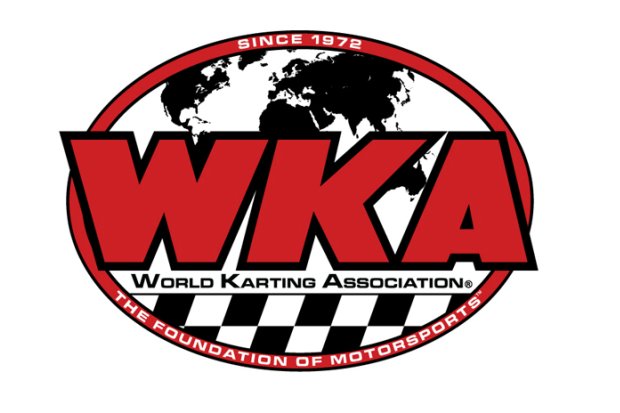 In the first of many big announcements for this October 4-6 RLV Gold Cup Nationals at North Carolina's Rockingham Speedway, WKA and Grand Products are proud to post a pair of special awards for feature winners of the Sportsman Pro Gas Animal classes at "The Rock."
WKA will award Saturday's Sportsman Pro Gas Animal feature winner one free entry fee at every Gold Cup national in 2014, a value of over $300 based on the first-level entry prices.
Grand Products has stepped up to match WKA's award for Sunday's feature winner. Grand Products will award Sunday's Sportsman Pro Gas Animal feature winner one set of Bridgestone tires at every Gold Cup national in 2014.
There is only one stipulation for these awards.
In order to be eligible for WKA's entry fee award and Grand Products' set of tires award, the winner must have entered at least one national points class in four of the five Gold Cup nationals in this season.
This means if a racer didn't attend Jacksonville, he or she would have to attend the remaining four 2012 Gold Cup events to be eligible. If a racer did run Jacksonville, he or she may miss South Bend, Camden or Pittsburgh and still be eligible for the award at Rockingham.
This stipulation is not limited to entrants in Sportsman Pro Gas Animal. A racer must have entered any one national points class at four of the five 2012 Gold Cup rounds (Pro Gas, Clone or methanol Animal).
"We're very proud of the Sportsman Pro Gas attendance at Jacksonville," WKA's Keith Shampine stated. "We think this is a nice season-ending incentive for our Sportsman racers and teams who will follow all or most of the Gold Cup tour this year. I also want to stress that this is just the beginning of a number of big announcements for the Gold Cup, and specifically Rockingham. No age category will be left out. Every racer in attendance at Rockingham will have a shot, and likely multiple shots, at some terrific awards and incentives this October 4-6."
Pre-registration is now open for the Michigan Kart Supply Nationals, round two of the Gold Cup this May 24-26 at JET Karting, formerly Michiana Raceway Park.
Go to http://worldkarting.com/downloads/eb-2013/jet_karting_gc.pdf to view and print the JET Gold Cup pre-entry form.
Continue to watch WKA's Pit Board and WorldKarting.com posts for further announcements on the 2013 Gold Cup Series. Direct questions to Keith Shampine at 704-455-1606.