WKA Grattan Road Race Entry Form Released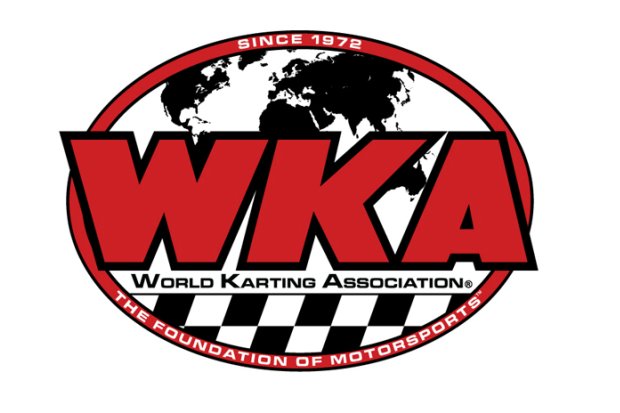 While the weather as of late would make it seem like racing in the North still is a long way off, the WKA VEGA / TS Racing Road Racing Series' Grattan Nationals at Michigan's Grattan Raceway is less than two months away.
WKA and Dart Kart Club officials have released the May 17-19 Grattan Nationals entry form, which can be found on the WorldKarting.com Road Racing Series page and Entry Blanks pages.
Go to http://worldkarting.com/downloads/eb-2013/grattan_rr.pdf to view and print the Grattan Nationals entry blank.
Grattan pre-registration opens Monday, April 1. The lowest entry-fee price tier will last from April 1 to April 13, giving racers two weeks to pre-enter at the best prices.
The second entry-fee tier will last from April 14 to the close of pre-registration on Saturday, May 11.
There will be a $15.00 charge for any change to your original class entry or any cancellation.
The Grattan Nationals will be the fourth of seven 2013 National Road Racing Series events, and the first of two Dart Kart Club-hosted WKA nationals. Dart Kart will host its second event of the season just a few weeks after Grattan, a June 7-9 date at Mid-Ohio Sports Car Course.
Mail completed entry forms to Dart Kart Club at 1116 Bowers Road; Mansfield, OH 44903. Competitors also may email forms (with credit card information) to DKC's Gene Davis at clgedavis@aol.com.
Direct questions to WKA at 704-455-1606 or Gene Davis at 419-565-5363.
Final days to pre-enter for Johnny Jacumin Memorial; 2012 banquet Saturday at Kershaw
This is the last weekend to pre-enter for the April 5-7 Johnny Jacumin Memoral at Carolina Motorsports Park in Kershaw, S.C.
Go to http://worldkarting.com/downloads/eb-2013/kershaw_rr.pdf to view and print the Kershaw Road Race entry blank.
Pre-registration is open until this Wednesday, March 27. If mailing a form, make sure it arrives at the WKA office no later than March 27. Mail to WKA at 6051 Victory Lane; Concord, NC 28027. Competitors also may scan to Keith Shampine at keith@worldkarting.com or fax to 704-455-1609.
This is the 14th consecutive year the WKA VEGA / TS Racing Road Racing Series has run CMP's 2.279-mile road course. The event is titled after the late Johnny Jacumin, head of the Karolina Karters, which promoted WKA Road Racing nationals at Kershaw and Rockingham, N.C., for a number of years. Jacumin's group co-promoted the CMP Road Race with WKA until his health began declining just a few years ago.
Officials did a preliminary count on pre-entries and current numbers look to match or surpass last year's totals.
For the third consecutive year, the National Road Racing Series year-end awards banquet will be held in conjunction with the Johnny Jacumin Memorial.
The banquet will be held at the CMP Palmetto Club on Saturday night after day one of racing. Ticket price will again be $5 per person for a barbeque dinner. More information on the banquet will be released on Monday via WKA's Pit Board.