Over 40 Clones at Round One of WKA West Super Series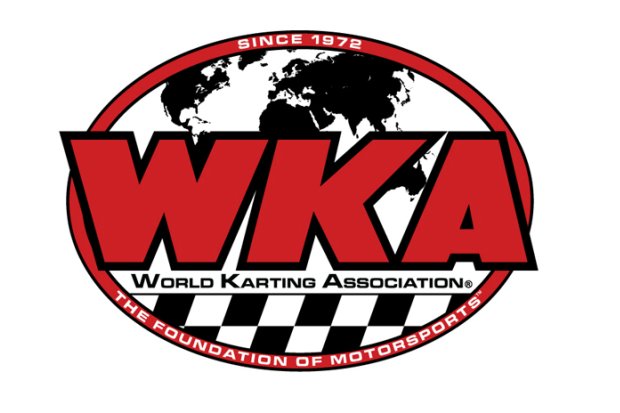 The 2013 WKA West Super Series, sponsored by Bridgestone, RLV and Grand Products, opened this past weekend at the Prairie City Kart Club's All Star Karting near Prairie City, Calif., and boasted an impressive count of over 40 Clone-powered karts in the season opener.
The great turnout of Clones led officials to separate the division from one Clone class to a Clone 360# and a Clone Heavy.
The Clone class featured solid entry counts throughout last year's debut season for the WKA West Series and it appears the division will do nothing but grow throughout 2013.
Go to http://www.mylaps.com/results/showevent.jsp?id=875113
to view results from last weekend's WKA West Super Series opener at Prairie City.
Man Cup Komet Sportsman to run same tires Saturday, Sunday
On February 4 WKA announced the Mazda / Bridgestone Manufacturers Cup Series Competition Committee and WKA Board of Trustees had approved the Komet Sportsman class to run both days for the remainder of the 2013 season.
The Saturday Komet Sportsman class will run a best five out of six races toward the national championship, while the Sunday Komet Sportsman class, since it was not run at Daytona, will run best four out of five races toward the national championship.
Staying consistent with past years when a class in the same age / engine category has been added after the season opener, it will be mandatory that entrants in the Sunday Komet Sportsman class run the same set of Bridgestone tires as in Saturday's Komet Sportsman program.
To read the February 4 Komet Sportsman announcement, go to http://www.worldkarting.com/index.php/news/pit-board/614-020413-man-cup-junior-engine-rules-komet-sunday
RLV Gold Cup points; South Bend entry form posted
WKA RLV Tuned Exhaust Products Gold Cup Series point standings through the Coyote Motorsports Nationals at Jacksonville now posted on WorldKarting.com.
Go to http://www.worldkarting.com/index.php/series/rlv-tuned-exhaust-products-gold-cup-series/gold-cup-points to view the 2013 Gold Cup points page.
In the battle for a new, fully loaded Coyote, Margay or Razor chassis that will go to the national champion of the three Pro Gas Animal classes, Jacksonville feature winner Matthew Miller has jumped out to a slight lead over Georgia racer Dylan Murry in Sportsman Pro Gas Animal.
In Junior Pro Gas Animal, Tanner Lee has a nice lead after Jacksonville over Tyler Woods.
In Senior Pro Gas Animal, Florida racers Michael Greiner and Sean Meier split the wins at Jacksonville. Greiner holds a slim lead over Meier heading into round two, May 24-26 at JET Karting in South Bend, Ind.
Go to http://worldkarting.com/downloads/eb-2013/jet_karting_gc.pdf to view and print the JET Karting (formerly MRP) Michigan Kart Supply Nationals entry form, which was released today.
HPV / KPV Header & Pipe rule for WKA West Super Series
The following rule for the WKA West Super Series has been added to the WKA Tech Updates for the series' HPV/KPV class.
HPV / KPV pipe are to have welded end caps only. Flex lengths are as follows.
KPV: 11 7/8″ to 12 3/8″. HPV: 12″ to 12 ½".