Bowles Steals Win, TaG Senior Points Lead from Hamlin in RACERSITES Cup Round Two at MMX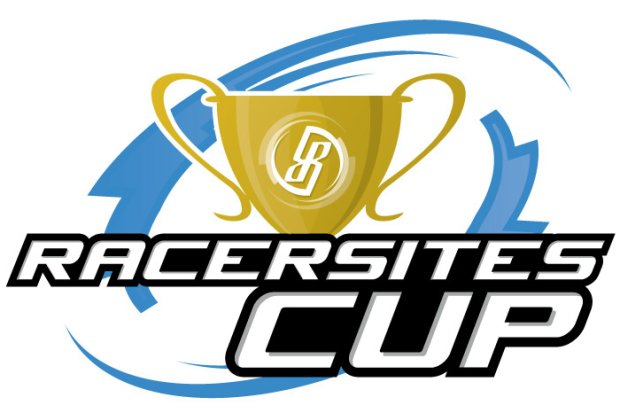 Jason Bowles, Randy Sampson, Mark Nahrstedt and Kevin Swindell all secure wins in Round Two of RACERSITES Cup action at Mooresville Motorplex (MMX). Following Round Two, points battles in all four classes have started to become a major thought in many drivers' minds. Each point is especially important after MMX announced Tuesday that they will give away a single, yearly membership to the champion in the TaG Senior and TaG Masters divisions, a $1,200 value, along with GoPro® HERO3 cameras to all four divisions of winners.
In the TaG Senior division 25-lap final event, Bowles drove away from the field to an impressive 2.910-second win over Denny Hamlin, stealing the points lead from him by 40 points as well. The race didn't start as easy for Bowles, with Hamlin jumping to an early lead on the field. Pole sitter Scott Speed dropped out of the race on lap one with a mechanical failure.
By the halfway point, Bowles overtook Hamlin for the lead and pulled five kart lengths on him by the time they got back around to the start/finish line. Meanwhile, the battle for third position between Colin Braun and Brad Sweet began to heat up. With eight laps to go, Sweet closed onto the bumper of Braun and eventually completed a smooth pass for third position in turn one. Bowles crossed the line in first, followed by Hamlin and Sweet.
Sampson walked away with the win in the TaG Masters final event, following the disqualification of Hamlin and Chuck Tate. At the start of the 25-lap race, Hamlin appeared to be the kart to beat. However, by lap five, you could have thrown a blanket over the top four of Sampson, Tate, Hamlin and Michael McDowell. The leaders swapped position for the lead several times, each leading at different points in the race. However, after McDowell was black flagged for a loose bumper, it left Hamlin, Tate and Sampson to fight for the win. Hamlin crossed the line in first and Tate in second, but both were disqualified after the race for being under the minimum weight. Sampson was given the win and Peter Michel and Justin Halliday finished second and third, respectively.
In the Rental Kart League Light division 20-lap feature event, Kevin Swindell took home the win. The 24-kart field was packed with notable entries such as Ryan Truex, Bubba Wallace and last week's winner, Drew Herring. There were close battles throughout the field for every position. Swindell was able to secure the win followed by Harrison Rhodes and Ryan Truex. Wallace finished in sixth.
The Rental Kart League Heavy division winner after 20 hard-fought laps was Mark Nahrstedt. The 17-kart field was not afraid to take the sharp turns four-wide. Nahrstedt was able to stay in front of the multiple wrecks and spins to take the checkered flag in first place, followed by Matt Man and Round One winner, Johan Schwartz.
For a complete list of results and current points standings from Round Two, CLICKhttp://www.mooresvillemotorplex.com/results/
RACERSITES Cup Kid's Night for Round Three – The RACERSITES Cup will be back next Wednesday night, March 27 for Round Three and Kid's Night! Kid's night at the RACERSITES Cup will feature a special Power Wheel race for any child who wants to enter! Kids must bring their own Power Wheel and enter either the 12 or 6-volt battery class. The Power Wheel race will be a drag race down the front stretch during opening ceremonies at 7 p.m.
Also special for kid's night, there will be an appearance by the world's fastest mascot, Charlotte Motor Speedway's Lug Nut! Kids will have the opportunity to take pictures and color with Lug Nut!
Each round of the RACERSITES Cup consists of two practice sessions, a qualifying session and feature racing under the lights for each class. A champion will be crowned after the completion of the five-week series on April 10. Gates open at 3 p.m. with feature racing set to begin at 7 p.m.
There is a $10 Facility Entrance Fee for all spectators and kids 10 and under are FREE. Individuals who have a MMX membership will not be charged a Facility Entrance Fee.
Be Part of the Action via Social Media – For all of the latest information during the week, follow #RACERSITESCup on Twitter. To join in on the conversation simply include #RACERSITESCup in your tweet. Also, you can follow RACERSITES and MMXKarting for exclusive, behind the scenes event photos on Instagram. Search for photos using #RACERSITESCup and for a chance to win weekly prizes, submit your own by tagging your image.