Series News: Racing's Green Superstition Untrue for Winning Drivers in Round One of MMX Karting Challenge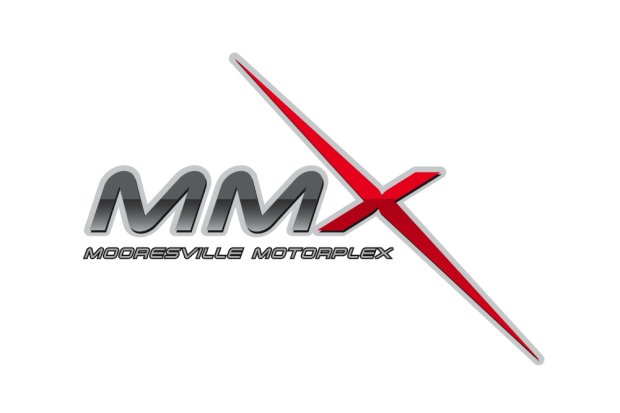 Mooresville Motorplex (MMX) kicked off their in-house, year-long points championship with Round One of the MMX Karting Challenge on St. Patrick's Day afternoon. Caleb Tate, Pauly Massimino, Enzo Fittipaldi, Lee Selbach, Joey Essma, Sam Watson, Peter Lobana, Randy Sampson, Garrit Speiss and Jason Leslie all took home victories in the first race of the 12-round series.
Competitors enjoyed the 66 degree temperature and partly cloudy skies, which made for perfect karting conditions. Over 70 entrants in 10 divisions made their way around the .7-mile, 12-turn course, many of the competitors were making laps at MMX for the first time. Competitors from as young as seven years old and from as far away as Canada, Colorado and Pennsylvania competed in today's event.
Massimino started his day by earning the pole with a 56.697 second lap in the Rotax Micro Max division. He grabbed the win in the prefinal and made it a perfect three with the victory in the final. Hannah Greenemeier and Jonathan Martin Junior crossed the line in second and third, respectively.
In the Rotax Mini Max class, Sam Louis Tisdale started on the pole with a 53.088 second lap. Tisdale also won his prefinal by .438 seconds over Fittipaldi. However, after a mechanical failure caused Tisdale to not be able to start the race, Fittipaldi was able to steal the win by just .294 seconds over Joseph Lamberth and Blake Hunt rounded out the top three.
In the Rotax Senior class, Brenden Johnson backed up his 49.619 second pole-winning lap with a win in the prefinal. However, Selbach stole the fame and won the 20-lap feature race. Zachary Weiss finished in second and Aryton Mutagaana crossed the line in third.
After losing the pole position to Austin Cindric who put down a solid 50.227 second lap, Essma made a clean sweep of the prefinal and final races in the Rotax Junior division. Michael Bilyy and Cindric rounded out the top three.
Tanner Berryhill capitalized on his pole-winning lap of 48.941 seconds with a prefinal win in the TaG Senior division. However, Lobona overtook Berryhill in the final event. Berryhill faded to finish in second position and Andy Schlosser completed the top three.
In the TaG Masters class, Sampson sat on the pole with a 49.866 second lap. However, after Sampson had a bad start in the prefinal, Carlos Plaza stole the win. In the final event, Sampson came back on a mission and won, while Chuck Tate and Dan Breuer finished second and third, respectively.
Although there were only two drivers in the Yamaha Sportsman division, Tate and Griffin Kunz found a way to make a good race out of it. Tate made the quickest lap with a 57.498. Kunz took the prefinal win, but Tate redeemed himself with the final win.
Sam Watson won the Yamaha Senior final race and Mike Griffith followed behind in second.
Garrit Speiss grabbed the victory in the Yamaha Junior final event, while Sawyer Frady finished in second position.
Jason Leslie won the Rotax Masters division final event.
For a complete list of results from Round One of the MMX Karting Challenge, http://www.mooresvillemotorplex.com/results/index.cfm?cid=55801
The MMX Karting Challenge will be back in action for Round Two and Three with a doubleheader weekend, April 20-21. Each segment of the MMX Karting Challenge consists of two rounds of practice, qualifying, prefinal and final races for all 13 classes.
There will be a $10 Facility Entrance Fee for all spectators and crew members. Individuals who have a MMX Membership and competitors will not be charged a Facility Entrance Fee. Kids 10 and under will be free.
To follow along with the MMX Karting Challenge racing action, use MyLaps: http://www.mylaps.com by simply typing "MMX Karting Challenge" in the search bar. Also, live timing and scoring is available using the Race Monitor application for smart phones.
For live updates during the MMX Karting Challenge, follow MMX on Twitter: http://www.twitter.com/MMX_Karting . Also, follow #MMXChallenge or to join in on the conversation simply include #MMXChallenge in your tweet.
About Mooresville Motorplex
Mooresville Motorplex (MMX) is a world class, state of the art, .7-mile kart track and racing facility. When it opened on October 8, 2012, MMX became the finest example of a multi-faceted, turn-key, karting center in North America. By integrating an on-site karts, parts and service retail center, as well as a diverse schedule accommodating seasoned karters, arrive-and-drive rental racing, corporate/group events and national touring series races, MMX is the premier source for all things karting at every level of the sport. Additionally, standard and luxury garages, and exclusive memberships, provide serious karters with everything they need to make the karting experience as easy and fun as possible while delivering a great value. Please contact the Mooresville Motorplex office at 704-696-2926 or visit our website at http://www.mooresvillemotorplex.com with any questions.