Series News: Announcement of Championship Prizes Sets Stage for Heated Points Battles in RACERSITES Cup Round Two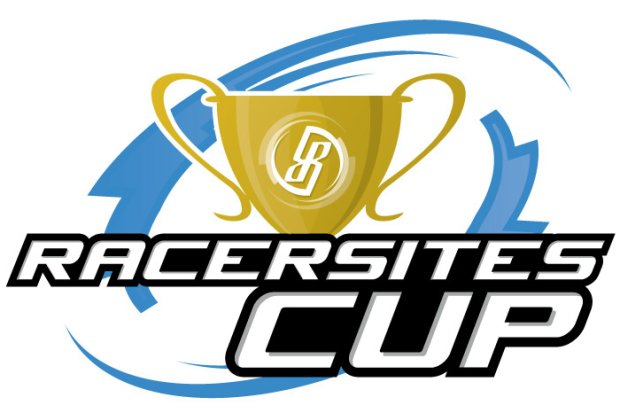 With Round One of the RACERSITES Cup under their belts, competitors in the TaG Masters, TaG Seniors and Rental Kart Lite and Heavy divisions return for Round Two with a mission and a goal in mind. For many, that goal is simply to be able to say they were the RACERSITES Cup Champion, but MMX is putting way more at stake with the announcement of what the champions will receive at the end of the five-week series.
Championship Prizes …
TaG Masters, TaG Senior Classes:
1st Place: Single, Yearly Membership to MMX, GoPro® HERO3 camera
2nd Place: GoPro® HERO3 camera, one set of Hoosier MMX 'A' tires
3rd Place: GoPro® HERO3 camera, five gallon jug of race fuel (choice of three octanes)
Rental Lite, Rental Heavy Classes:
1st Place: GoPro® HERO3 camera
2nd Place: 10-race rental kart package at MMX, one pair of ORG racing gloves
3rd Place: 10-race rental kart package at MMX
Points Structure …
The points structure for the calculation of the five-week championship series will be the same for the TaG Senior, TaG Masters, Rental Kart Lite and Rental Kart Heavy classes.
1: 200 pts 4: 140 pts 7: 110 pts 10: 80 pts
2: 175 pts 5: 130 pts 8: 100 pts
3: 155 6: 120 pts 9: 90 pts
Competitors in the rental kart league will receive five points for winning their heat race. Also important to note, MMX will drop each competitor's lowest finish at the end of the five weeks.
NASCAR Drivers Return for Round Two …
Round One front runners, TJ Bell and Jason Bowles will return for Round Two of the RACERSITES Cup with their eyes set on last week's TaG Senior division winner, Scott Speed. Speed, Bell and Bowles have a long-time karting rivalry from the years they spent growing up together racing karts out west.
Denny Hamlin will also return for Round Two to defend his points lead in the TaG Masters division, as well as better his fourth-place finish in the TaG Senior division. A frustrated Hamlin tweeted "MT: @dennyhamlin: Day started horrible with multiple engine changes…Ended well with 1 win and a 4th," after Round One of the RACERSITES Cup. Follow Hamlin, Scott Speed (@scottspeed), Jason Bowles (@Bowlesjason) and TJ Bell (@TJBell_racing) on Twitter for their reactions from Round Two.
RACERSITES Contingency Award Program …
In addition to the MMX prize structure, series title sponsor, RACERSITES, will grant weekly awards of $100 Mooresville Motorplex gift cards to qualified entrants and a grand prize of a FASTRAX website (valued at $2,500). To enter, competitors must sign up each week at the RACERSITES tent and display the official RACERSITES Cup contingency decal on their kart, below the number panel on the driver faring. Winners will be selected at random from those race participants that submitted their contact information that week. Everyone who enters will receive an official RACERSITES Cup T-shirt at the conclusion of the series.
Congrats to Round One winner, Jeff Tiley who walked away with a $100 MMX gift card. For more information on the RACERSITES contingency award program, CLICK HERE.
RACERSITES Cup Round Two …
The RACERSITES Cup will be back in action tomorrow night, March 20, for Round Two. Each Wednesday night segment will consist of two practice sessions, a qualifying session and feature racing under the lights for each class. A champion will be crowned after the completion of the five-week series on April 10. Gates open at 3 p.m. with feature racing set to begin at 7 p.m. For a full event schedule, CLICK HERE.
There is a $10 Facility Entrance Fee for all spectators. Kids 10 and under are free. Individuals who have a MMX membership will not be charged a Facility Entrance Fee. Competitors will only be charged for their RACERSITES Cup event registration fee.
Follow the Action from Home …
Live Timing and Scoring for the TaG Masters and TaG Senior divisions on race day is available through the RACERSITES-powered system, LapTrax:http://racersites.com/laptrax . Live Timing and Scoring for the Rental Kart League on the day of the event is available on the MMX website:http://www.mooresvillemotorplex.com/timing/
For the most recent video clips, race results, live timing feeds and behind the scenes photos, visit the official event website for the RACERSITES Cup:http://mooresvillemotorplex.com/racersitescup/
Immediately following the event, all results and points standings will be posted on MMX's website: http://www.mooresvillemotorplex.com/results/
Be Part of the Action via Social Media …
For live updates during the RACERSITES Cup, follow #RACERSITESCup on Twitter. To join in on the conversation simply include #RACERSITESCup in your tweet. Also, you can follow RACERSITES and MMXKarting for exclusive, behind the scenes event photos on Instagram. Search for photos using #RACERSITESCup and for a chance to win weekly prizes, submit your own by tagging your image.
About RACERSITES:
RACERSITES has 14 years of experience developing partnerships in the motorsports world to enhance their clients' connection to its fans and business partners through website development, enhancement of social media conversations and the deployment of unique interactive tools. RACERSITES boasts clients on the team, driver, track and sanctioning body level, including: Indianapolis Motor Speedway, SCCA, AMA Pro Racing, Penske Racing, Richard Childress Racing, Turner Scott Motorsports, Panther Racing, Kurt Busch, Clint Bowyer and more. For more information, please visit http://www.RACERSITES.com
About Mooresville Motorplex:
Mooresville Motorplex (MMX) is a world class, state of the art, .7-mile kart track and racing facility. When it opened on October 8, 2012, MMX became the finest example of a multi-faceted, turn-key, karting center in North America. By integrating an on-site karts, parts and service retail center, as well as a diverse schedule accommodating seasoned karters, arrive-and-drive rental racing, corporate/group events and national touring series races, MMX is the premier source for all things karting at every level of the sport. Additionally, standard and luxury garages, and exclusive memberships, provide serious karters with everything they need to make the karting experience as easy and fun as possible while delivering a great value.