Industry News: Vemme Kart Expands to Mexico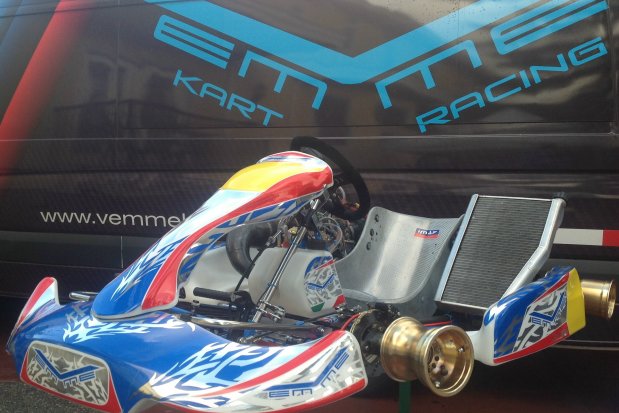 Vemme Kart principal Vince Mandarino is extremely excited to announce their recent expansion into Mexico!!! Importers are already in place in Canada, United States, South America and Australia. The Italian kart manufacturer is continuing to move forward with great race results and the dealer network is growing at a fast pace. The investment, hard work and commitment is paying off!
Vince stated, "When we received the call from Mexico requesting that they wanted to test our chassis, we did not hesitate to package a few frames and ship the material. Shortly after they received the chassis we received the first order and the feedback on the new Vemme was extremely positive. We are very happy and excited about the working relationship and future that we have established in Mexico."
Vemme Kart and their staff have been hard at work doing a lot of testing having covered a lot of miles on different tracks in different kart series. As a kart manufacturer we cannot stay still and wait to learn what others are doing, we need to stay pro-active and test new materials and designs. We have three chassis that we are working with: 30/30, 30/32, and a new 32/32mm frame. We know that our 30/30 frame is very fast and versatile as well as the 30/32. Recently we are testing our new 32/32 frame and we are finding that even in TaG, this frame is very fast and that it has different characteristics. It's all about having the right chassis for the class, track, and especially the tires. All of the chassis are available with either steel or ceramic brakes.
Additionally, Vemme Kart recently released a new cadet chassis that is designed not only to have friendly grip level characteristics and ease of tuneability, but also a lot of attention was paid on minimizing the brake rotating mass. Vince stated, "We have developed a brake system of very small dimensions and also chose to have the rotor made from ceramic. The ceramic brake rotor weighs at least one pound less than the steel rotor allowing much more free rotation. This provides "free" horsepower in both acceleration and steady state MPH which is a huge advantage in this class". Another benefit of the ceramic rotor is greater heat dissipation which provides the best pedal feel and braking power in this class.
For 2013 Vemme Kart introduced a newly redesigned sticker kit and we have also contracted the Italian firm FREEM to design and construct our new Vemme racing suits. Both the sticker kit and the suits have being a huge success with the drivers and teams loving the new designs.
As 2014 approaches and the new CIK homologation period opens and Vemme Kart will homologate three new chassis.
At Vemme Kart it's very important for us to give back to the racers. As we move forward and continue to grow you will see the implementation of special sponsorships specifically designed for Vemme Kart drivers. We also feel the same about our importers and we have a program in place to help them get off to a good start.
For information on VemmeKart importers please visit: http://www.vemmekart.it