Name the SIMA Series and Win a $200 Italian Motors Gift Certificate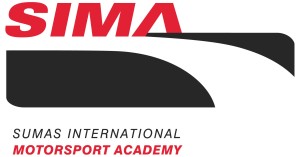 Sumas International Motorsport Academy (SIMA) and Italian Motors would like to rename their 2013 race series and needs your help. The SIMA facility is considered one of the finest in North America, offering a 3/4-mile kart track with ample amenities including a café, personal garages, and onsite kart shop – Italian Motors USA. The SIMA series is a one day event held once a month from February to September.
SIMA is known in its short history as one that returns back to its racers with over $24,000 in prizes scheduled to be awarded in 2013, and the number continues to grow as the facility continues to attract more supporters and sponsors.
The biggest prize are the four tickets to race at the IAME International Finals, awarded to the championship winners in the IAME Senior, TaG Senior, TaG Masters and Shifter divisions. The event is held in Lyon, France at the international track 'Actua Circuit de Lyon'. All drivers will race on IAME X30 engines in one of the following classes: X30 Junior, X30 Senior, X30 Master, and X30 Shifter. Italian Motors will pay for the registration fee, tires, mechanic and other track related expenses; however, the cost of travel, accommodations and food is the responsibility of the driver. The event attracts racers from all five continents. For more information visit X30world.com/iame.international.final
SIMA is asking for all karting enthusiasts to post your recommendation on their Facebook page by March 25. If your new name for the series is selected, you will win a $200 gift certificate to Italian Motors USA. Visit http://www.simaracing.com and click the Facebook icon to enter today.