EKN One-on-One: Maxxis Pro Kart Tour Promoter Will Brinkley
King of the Castle: The Royal Treasurer Answers Your Questions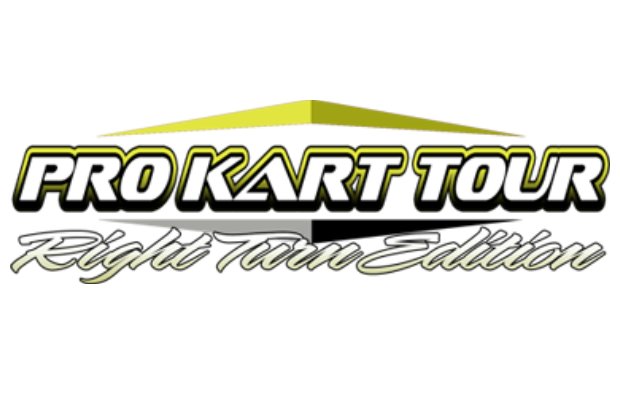 A few months ago, Pro Kart Tour (PKT), one of the largest promoters in dirt karting, and Maxxis tire announced a sprint race at New Castle Motorsports Park with a $40,000 purse. The race is scheduled for March 22-24 (practice on 3/22 and racing on 3/23-24), and feature a variety of classes that should allow every sprint karter in the area at least one class to compete in. Needless to say, a purse like that has drawn a lot of questions so we sat down with Maxxis/PKT promoter Will Brinkley for some answers.
What prompted Maxxis and PKT to put us such a large purse?
Will Brinkley (WB): "This is a formula we used in dirt karting for years with great success. It's a pretty "normal" purse for a big dirt karting event, we just felt it was time to try the same procedure with our Maxxis sprint karting tires. The Pro Kart Tour has established itself as the top level in oval karting event promotion. We regularly host events across the eastern US that will have close to, or even over, 1000 entries per event. We're known for running a tight and efficient schedule, as well as major prize packages. Our focus on these things has made us the top in our game in speedway karting, and we're excited to bring our program to sprint karting."
"There will be a number of Pro and Amateur classes. The Pro Leopard and Pro Clone classes will pay $5,000 each to win – guaranteed money, no matter if there is one entry or 100. It is $2,000 to win Yamaha SuperCan or Junior SuperCan, and all four classes are paying back to 10th position. You can take our word on it: if we say we're going to pay it, we will! We do monetary purses for a number of reasons. One is incentive: who doesn't want to race for money. At the end of the day, a $10 plaque won't give you the funding to get to your next race. Cash will."
A lot of people in sprint karting are not familiar with Maxxis tires, can you tell us a little about the company?
"Maxxis has a long history in karting, both dirt and sprint karting. Goldspeed USA has been the Maxxis tire importer & distributor since 1997, located in South Carolina. All classes at the King of the Castle will be on the new Maxxis SLR (Green) compound; this tire punches a 55-58 cold durometer. This is a medium compound that will provide good grip and heat cycle well, especially on the green track we'll have in March. The other advantage of Maxxis tires is the price! $179 per set!"
One of the biggest worries we've heard from people is having a race in March at New Castle, the weather could be rather "unpredictable". What plan does Maxxis PKT have in of weather?
"Yeah, this has been the #1 question we've received. New Castle is one of the premiere tracks in the country, and is a great place to kick off the Maxxis PKT 'Right Turn' Edition. The weather in March is questionable, and we have a plan in place. We will have plenty of Maxxis rain tires on hand for sale at regular prices ~we don't believe in gauging karters at the track. And yes…everyone must be on Maxxis rain tires; we aren't giving out a $40,000 purse to let competitors run other brands of tires."
"As for snow or other weather issues, we will definitely be lenient with the refunds because this is not a race where we are just trying to make all of our money and then we are gone. For us to make money, we need to be able to sustain multiple events over a 3 to 5 year time frame. Therefore, we will not jeopardize the relationship with the racers just to avoid giving refunds. As far as makeup, we will make it up if needed; we will just have to cross that bridge when we get there. The average high in Indianapolis is in the mid-50's for that week in March. We've already asked for a warm and dry front to come through that weekend, so we'll be good (laughing)!"
Most sprint karters haven't ran Maxxis tires before, what can you tell us about them, performance wise, that might help?
"First, Maxxis provides a high quality tire. That is one important thing that all racers need to know. I'm sure it will be a little different from a construction/tuning perspective as all tire manufacturers are bound to do things their own way. At the end of the day Maxxis tires are a quality tire for a great price. Maxxis will have technical staff on-site to help racers become comfortable with our tires as quickly as possible. You've got to remember, it's the same tire for everyone so no-one has an advantage!"
What kind of format will you be using for the classes?
"We're still finalizing that, depending on amount of daylight time. However, it will be rather simple most likely: practice, qualify, and feature for each class. People may be critical, 'you don't get a lot of laps with those guys'. I say true, but we're giving a $40,000 purse for the event. If you want to run laps come on Wednesdays, if you want to win money come race with us."
Given your experience in dirt racing, many have questioned how tough you will be regarding prepping and cutting, what is your response to those concerns?
"In short, there will be no prepping and no cutting at this event. There are many series currently in the sprint market that make these statements with no way or method to police this. We have spent weeks researching the best methods to enforce the prep/dope situation. We have spent $5200 on what we believe will be the best tire sniffer in the world. We say world, because the process actually came from Australia in their karting ranks. We are looking forward to getting this tool in action and hopefully garnering the moniker of having the strictest tech in the country. If you come to a PKT event, we will enforce the rules and not just use verbal statements as scare tactics."
"With regards to the tire cutting, once a tire has been run, it is very difficult to catch cutting. Therefore, for all of the money classes, we will require a brand new set of sticker tires. These classes include all Pro divisions only. This will ensure there are no competitors running cut tires and put everyone on the same playing field."
Are there plans to continue this format of races as a series or is this a "one and done" event?
"Maxxis and Pro Kart Tour are committed to this for the long haul. There are plans for three more 'Right Turn Edition' events this year, and we have announced the next two on our website; Pitt Karting (Wampum, PA) on July 19-21 and US Air Motorsports (Shawano, WI) on August 9-11. This isn't a points series, and the classes may be 'tweaked' a bit at each event to accommodate the local racer. We love to see the club/local karters come out and have a chance to win big money at high-caliber event!"
"Our goal is to promote sprint kart racing to the 'national' level with a good quality tire that is less expensive. We also want to give the racers an opportunity to win cash prizes. Hopefully this approach will interest new racers to the sprint karting sport. We'll make no bones about it: we're doing this and believe it will bring a paradigm shift to the 'national' sprint karting market. It's common sense: race for big money or a plaque. I bet whoever is paying the bills for your karting knows the answer to that!"
Thanks for your time Will, we're looking forward to the King of the Castle race and the other Maxxis Pro Kart Tour "Right Turn" Edition events this year.
"Thank you, and I just want to tell the racers in advance we're looking forward to meeting them at New Castle and the other events this year. Ask any dirt karters you know, we run good events you'll have fun at and can make some money at too!"
For more on the event and the Pro Kart Tour Right Turn Edition, visit http://www.criprokarttour.com