WKA Dirt Summer Nationals Set for July 19-21 at S.C.'s Wheel Crazy Kartway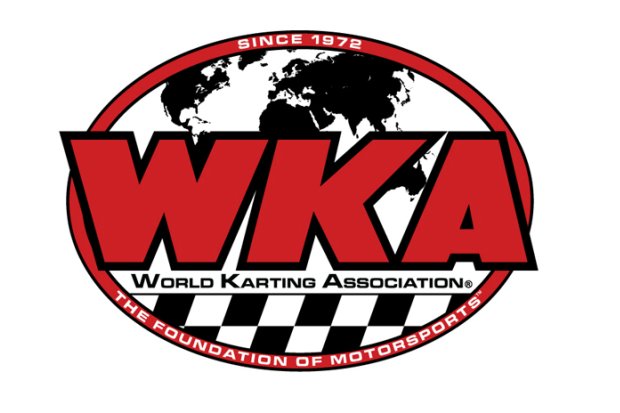 A successful Dirt World Championships this past December at the Daytona Flat Track has prompted WKA officials to schedule another Speedway Dirt show this summer.
The event, titled the WKA Dirt Summer Nationals, will be held July 19-21 at Wheel Crazy Kartway in Johnsonville, S.C., a quarter-mile dirt track about an hour west of Myrtle Beach.
Wheel Crazy hosted the 2011 Tri-State Pro Series opener, but the track has been relatively quiet since. Track owner Michael Stone has been interested in holding a big event at the facility this season, and with WKA looking to promote a national dirt race this season in addition to Daytona, the two parties are very excited to work together and offer a prestigious event with good paying purses and awards for dirt karters.
Go to http://goo.gl/maps/XsDFH to view an up-close Google Map overhead shot of the track.
The Dirt Summer Nationals will run a very similar format as Daytona. The track will be open Friday for parking and practice. Racing will take place Saturday and Sunday. Approximately 14 classes will be offered each day and the goal will be to finish racing as early as possible to allow teams to enjoy Saturday evening and head home at a respectable hour on Sunday.
Pro money classes will be offered for all age categories. Pro classes will include senior Animal, Clone and Champ; Junior Gold, Junior 2 (Blue) and Junior 1 (Purple). The headline event will be Pro Animal, which will pay a healthy, To Be Announced purse.
In addition to money, Pro class winners will earn guaranteed starting spots to the applicable Pro main event at this December's 2013 Daytona Dirt World Championships.
The winner's share of the purses will be announced in the coming weeks.
For senior flat-kart classes, one race day will be devoted to Animal classes and the other day to Clone.
A tire rule will be in place for the event. The tire rule announcement will be made in the coming weeks.
As stated in the WKA Tech Manual and 2013 Tech Updates, Senior Clone classes will run big pipe, open dry clutch and one of the four approved flywheels – ARC 6619; PVL; Raceseng REV WHEEL FINNED S1, all at min. weight of 3 pounds, 2 ounces or Speed Karts Steel Billet S1 at min. weight of 5 pounds, 3 ounces.
All Junior Clone classes will run small pipe and shoe clutch.
Approximately 28 classes will be on the card, and the structure will be very similar to Daytona with Animal, Clone and one Champ class offered to Junior 1, Junior 2 and Junior 3. Senior classes will include, Animal Medium, Heavy, Super Heavy and Masters (35 years old and up) and the same classes for Clone.
An entry form will be posted this spring.
A wide range of sponsorship opportunities is available. A number of announcements regarding this race are forthcoming; be sure to watch WorldKarting.com for the latest news and sign up for WKA's Pit Board email newsletter, which you can do on the homepage of WorldKarting.com.
Direct WKA Speedway Dirt questions to Keith Shampine at 704-455-1606 ext. 15 or email keith@worldkarting.com
Gold Cup opens season at Jacksonville this weekend
The 2013 WKA RLV Tuned Exhaust Products Gold Cup Series opens its five-race national tour this weekend with the Coyote Motorsports Nationals at the popular 103rd Street Sports Complex in Jacksonville, Fla., where many of the country's best 4-cycle sprint racers will commence for three days of high-speed action at one of the most unique sprint tracks in the country with the high-baked monza leading to the 900-plus-feet back straightaway.
The Gold Cup Series returns in 2013 as a 4-cycle-only series after a couple years of 2-cycle classes included in the series' class structure.
In 2013 the series will feature Animal, Pro Gas Animal and Clone classes for each age category.
This year's new twist comes with the addition of three Pro Gas Animal divisions for Senior, Junior and Sportsman age categories. Each of the three classes will race Saturday and Sunday for a single championship, counting the best seven of 10 races toward the national championship standings.
In addition to the traditional national championship eagle trophies and other WKA awards, the champions of these three Briggs Pro Gas classes will be awarded an array of valuable prizes and products, led by a brand-new, turn-key go-kart chassis.
Coyote Motorsports, Margay Racing Chassis and Razor Chassis have posted primary sponsorship for the three classes. Each Pro Gas national class champion will win a brand-new Coyote, Margay or Razor chassis. Each kart will come complete with a Briggs & Stratton Pro Gas Animal engine and all key running gear, including clutch, tires, wheels, bodywork, etc., with exception to an electronic gauge.
It is yet to be determined which class winner will receive which chassis, however, it may come from a random draw or a mutual agreement among the three class champions.
A number of companies have stepped up to support this program with product awards for the 2013 racing season and year-end awards ceremony. In addition to Coyote, Margay, Razor / Roberts Kart Shop, the following companies are providing product sponsorship for the 2013 Pro Gas Gold Cup classes.
– Briggs & Stratton Racing
– Kart City Performance
– Baker Racing Engines
– American Power Sports
– Dyno Cams
– Target Distributing
– MGM Chassis Co.
– Michigan Kart Supply
– Bridgestone
– RLV Tuned Exhaust Products
– ARC Racing
– R2C Performance Filters
– Jammer Clutches
– Tomar Clutches
– SMC Clutches
– Bully Clutches
The new Pro Gas divisions already have gained good interest throughout the east coast and WKA has received a very respectable amount of pre-entries for the classes. The classes are designed to give Animal racers a more affordable option with a mainly stock Briggs Animal engine running on gasoline rather than methanol.
Go to http://worldkarting.com/downloads/Section_705%20Pro%20Gas%20Gold%20Cup.pdf to read 2013 Gold Cup Pro Gas class rules.
In fact, Pro Gas Sportsman will kick off the weekend's racing with a special 10-lap Shootout race Friday after practice. The Pro Gas Sportsman Shootout will award special trophies and gift certificates to participants.
Following the Shootout, the popular Animal Heavy Money Race will take center stage. Last year the race was one of the most exciting Gold Cup main events in recent memory with Coyote racer Sean Meier out-dueling Gary Lawson, Jimmy Heavlow and Tyler Sandmeyer to the stripe.
Once racing concludes Friday evening WKA staff and Gold Cup families will head to the Astoria Hotel in Orange Park, Fla., for the 2012 Gold Cup Series Awards Banquet. The evening will feature a carved roast beef and chicken dinner before the awards ceremony begins. Keith Shampine will emcee the banquet and a wide range of product and certificates will be awarded from series sponsors RLV, Coyote, Michigan Kart Supply, Baker Racing Engines, American Power Sports, Van-K Wheels, Bridgestone and more.
Saturday and Sunday boast a full slate of classes with Animal, Pro Gas and Clones for all age categories. A special John Beehan Memorial LO206 local-option also will be offered as a part of Saturday's schedule.
Gates open Thursday at noon for pit pass sales and parking. Pre-entry pickup and registration will be open Thursday from 4 to 6 p.m.
Gates will open Friday at 7 a.m. with practice beginning at 8:30 and running until 4:30 p.m. One round of practice will be offered Saturday and Sunday morning before qualifying, heats and main events.
Go to http://worldkarting.com/downloads/eb-2013/jacksonville.pdf to view and print the entry blank, which includes the weekend schedule and other important information.
NOTE: Saturday schedule change. Sportsman Pro Gas Animal 1 will run as the 14th class Saturday to accommodate racers competing in both Sportsman 1 Clone and Sportsman Pro Gas Animal.
2012 WKA National and Divisional Series Champion questionnaires needed for Champions Edition magazine
This is a reminder to all 2012 WKA national and divisional series champions who have not yet submitted their questionnaires for the 2012 Karting Scene Champions Edition printed magazine.
To complete the online questionnaire, go to WorldKarting.com and mouse over the "Downloads" link on the main menu. On the dropdown menu, click either "National Champ Questionnaire" or "Divisional Champ Questionnaire". The questionnaires are located at those links.
Note: These forms were not mailed this year. Champions must complete them online to have their profile included in the Champions Edition magazine.
Deadline for submission is March 22.