Race Report: 2013 Lone Star Grand Prix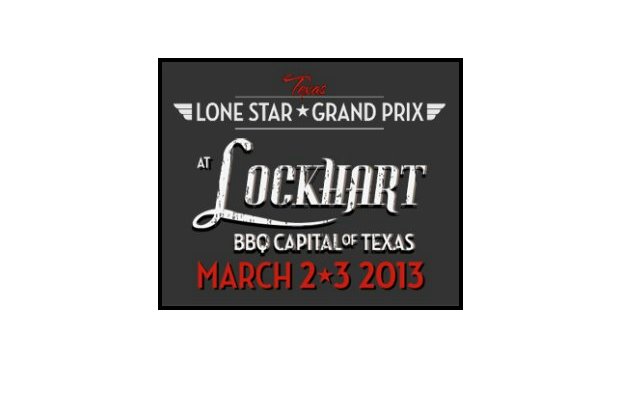 Lone Star Grand Prix 2013 took to the streets of historic and beautiful Lockhart, Texas on March 2-3, 2013. Lockhart has been the Official BBQ Capital of Texas for quite some time. Now it is the Official Street Racing Capital of Texas. Racers from 18 States and 6 countries converged on this Central Texas town of 13,000 people for the 2nd annual Texas Lone Grand Prix.
The .7 mile course included the courthouse square and many of the downtown streets. Shifter pilots reported speeds of 100 mph on the long straight away. The course included a hairpin turn and multiple short shoots with right and left hand turns. CRG USA bought a full contingent of drivers as did DRT Racing, Texas Karts and Champion Racing, adding to the limelight that is a growing event.
Texan and new DRT shifter pilot, Jake French, dominated a Stock Honda Light Class of over 30 karts and the Modified/ICC shifter class as well. The Stock Honda Light Class was a who's who of shifter talent. Sabre Cook of CRG-USA and reigning Pro Tour champion was in the fight all weekend as was Scott "Skitchy" Barnes of Hamilton, Bermuda, Josh Lane of California and Skyler Finley, the latest DRT team member. Texan, Alex Tartaglia was in the front group all weekend as was Ryan Kinnear.
The other driver pulling off the double for the weekend was Red Bull Kart Fight Champion for the United States, Jesse Woodyard. He gave impressive performances for the win in both Stock Honda Junior and TaG Junior. Ethan Arndt pulled off an impressive win in TaG Cadet. Jamie Brown stood at the top of the podium in the KT100 Pipe Class.
The Chonda (Clone) Class included 30 or so entries and put on a great race achieving speeds of 60 mph down the straight. Coy Dayton pulled off a dominating victory with Kevin Crowe and Tommy Muth fighting an impressive battle for P2.
A large TaG Masters class was dominated by Anthony Honeywell but there was very good racing throughout the pack. The father of LSGP, Donnie Cluck, raced wheel to wheel with Chris Koster for second for the entire main event, only to have it end with a spin into a hay bale on the final lap 30 feet from the finish line. TaG Senior, saw good racing upfront among Will Choice, Diego Duez and Conner Clay with Choice ultimately claiming the top spot.
The racers continued to comment on the welcoming and friendly attitude of the folks in Lockhart and what a great city partner they are to the LSGP team. s with any event in a new venue there were challenges with registration and pit move in that the LSGP team is already working to rectify for next year. The pavement was really good except in a couple of spots that are also targeted for improvement for Lockhart for next year's race.
Racers and spectators alike enjoyed the Kart Racing Network broadcast which was shown in several local establishments and worldwide on via the internet. Interesting camera angles and instant replay added to the allure. Texas Tony LaPorta made his maiden voyage on KRN and by all accounts this will be his springboard to announcing other major kart racing events. EKN editor and announcer extraordinaire Rob Howden joined Tony in the broadcast tent for a couple of the finals on Sunday for some great interaction between the two. Maddi Egger of Seattle, made her flagging debut at LSGP and word is that she is already being sought after to work other national events.
According to Co-Race Director Rick Fulks the event was a huge success on all levels. Large racing fields were made up of quality drivers in every class. The spectator attendance was in the 8000 – 10,000 range including some of the Grand Am drivers racing the day before at The Circuit of the Americas just 19 miles away. The driver autograph session was a huge success with well over 100 drivers signing autographs at the finish line for 300 spectators.
With LSGP 2013 now in the books the team begins preparation in earnest for its next event, Two Days/Two Ways at Texas Motor Speedway. Racers will race two different circuits on the infield in two days with points from both days determining who stands on the podium. Online entry for the event begins soon at http://www.2d2w.com
The LSGP team was clearly proud of the fact that film maker, John Shofner, chose LSGP to do his worldwide debut of Become One. Despite a few technical glitches the sold out theatre was obviously thrilled with Shofner Films' latest work. By all accounts it exceeded everyone's already high expectations and will be a great vehicle to bring more people to kart racing. The film will be available soon on iTunes and is set to have more showings in Dallas. Visit http://lonestargrandprix.us/ andhttps://www.facebook.com/texaslonestargrandprix for results and photos.